Стробоскопическая ксеноновая лампа ИСШ-300
ISSh-300 Stroboscopic Lamp
Lampe stroboscopique
Blitzröhre (Stroboskop-Lichtquelle)
This rather large lamp has a very unusual design of the electrodes. It contains a mixture of gases (probably krypton in addition to xenon) at a pressure of 3 atmospheres.
Application: high-speed photography
Working voltage: 6000 .. 6300 V
Ignition voltage: 5.5 kV
Peak voltage of ignition impulse: 25 kV
Self-breakdown voltage: 10 kV
Average power: 300 W
Flash frequency: 400 Hz
Average luminous intensity: 250 cd
• Data from Rokhlin G.N., Reference book on lighting, 2006.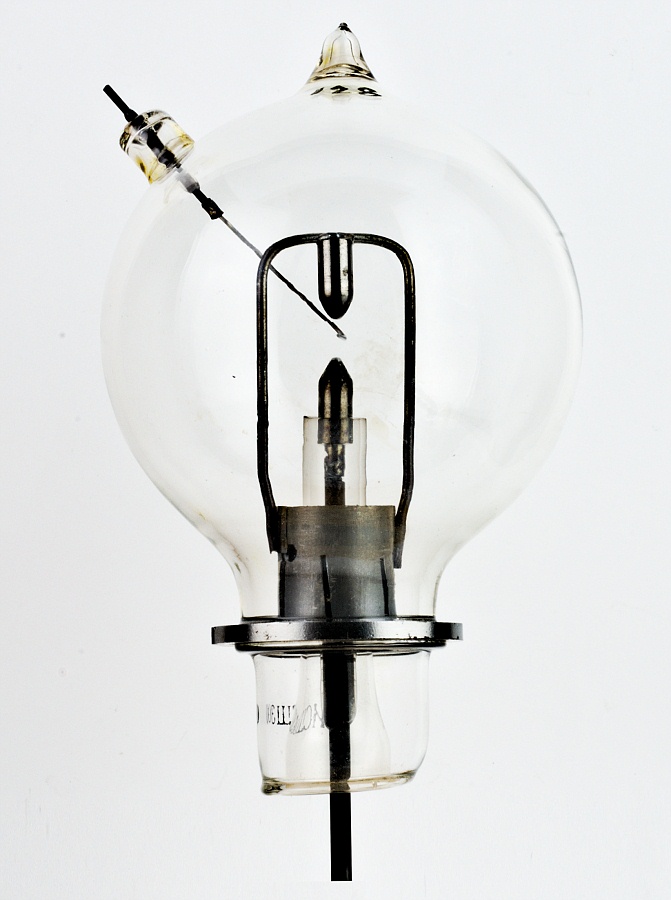 Hauteur • Height • Höhe : 14,5 cm • 5" 3/4
Diamètre • Diameter • Durchmesser : 8 cm • 3" 1/8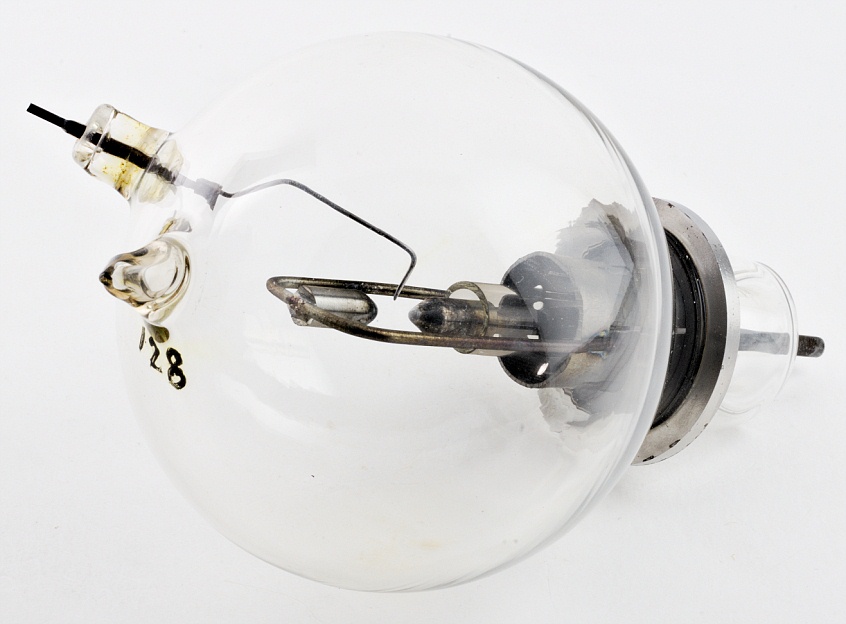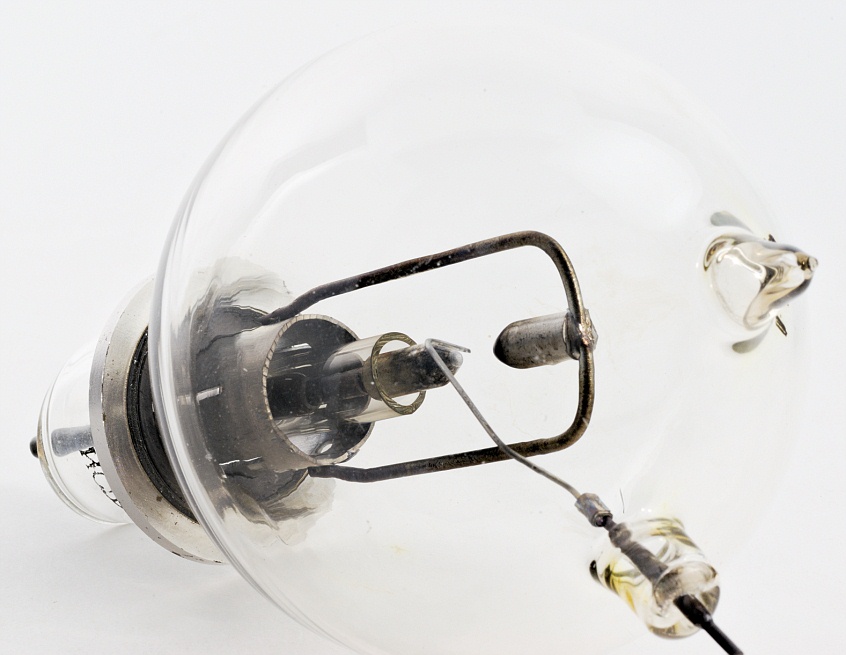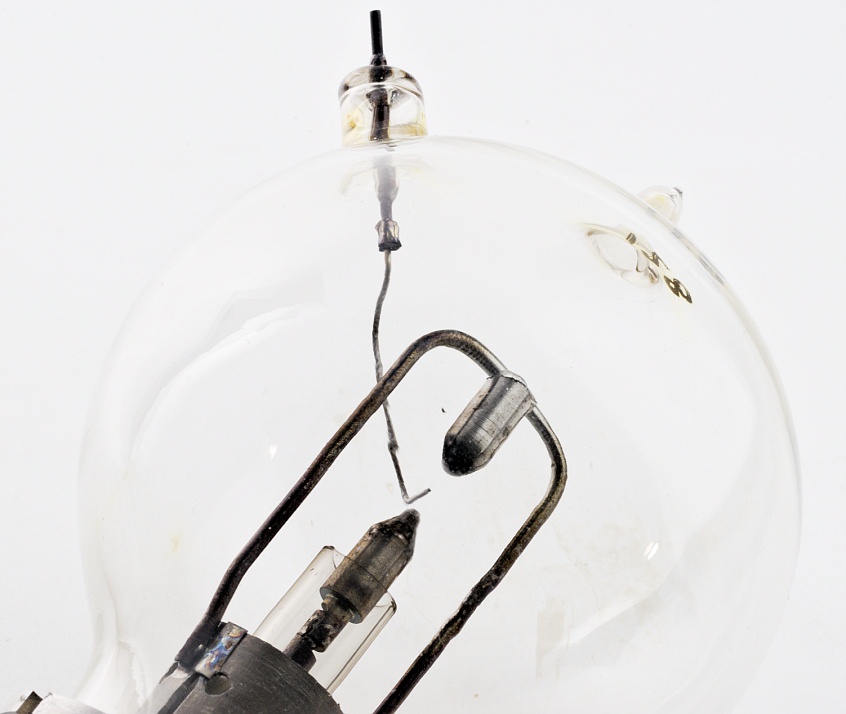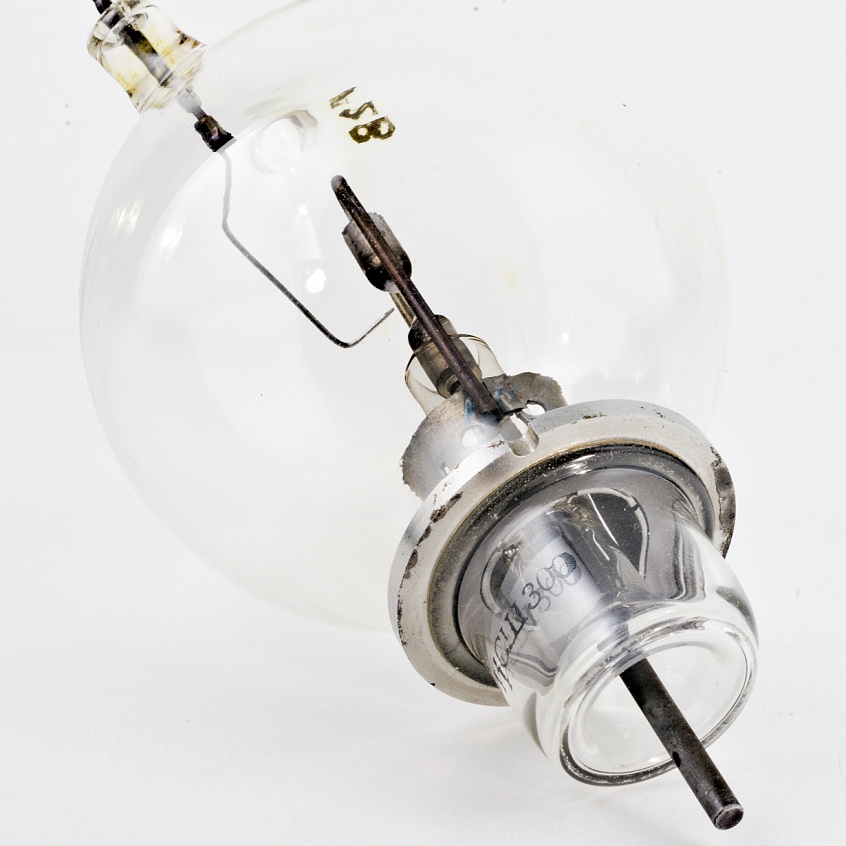 ---
Le contenu de ce site est sous copyleft

The content of this site is under copyleft

Der Inhalt dieser Website steht unter Copyleft