Tube à décharge, ouvert
Discharge Tube, open
Entladungsröhre, geöffnet
Pour mettre en évidence les phénomènes de luminescence dans une décharge électrique, avec la possibilité de faire varier à la fois le type de gaz et la pression.
To demonstrate luminescence phenomena in a gas discharge with the possibility of varying both the type of gas and the pressure.
Zur Demonstration der Leuchterscheinungen einer Gasentladung bei unterschiedlichen Gase und Druckwerten.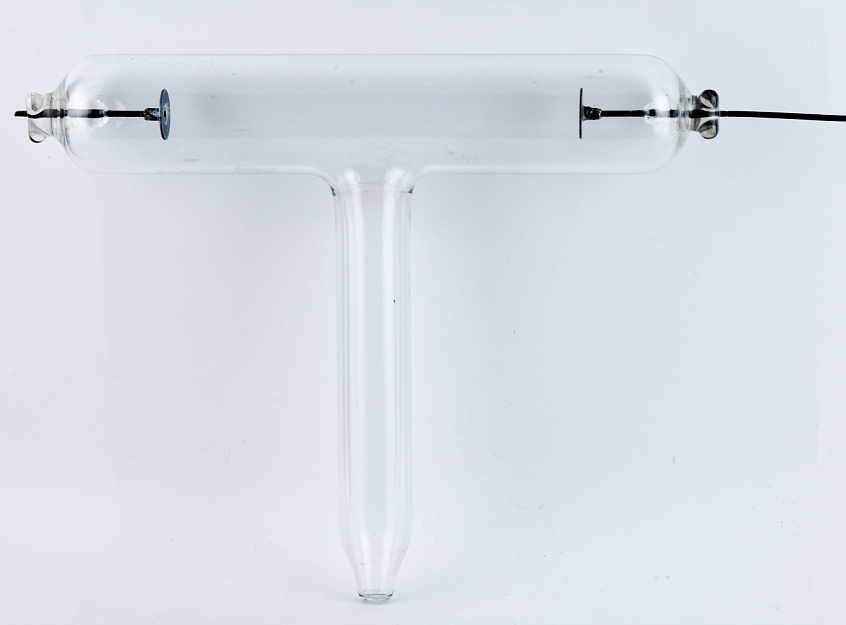 Longueur • Length • Länge : 137 mm • 5" 3/8
Diamètre • Diameter • Durchmesser : 24 mm • 15/16"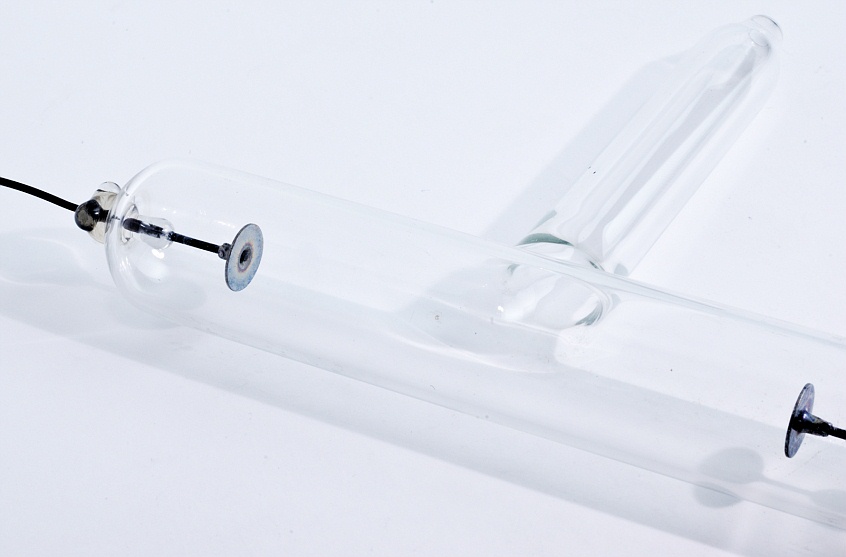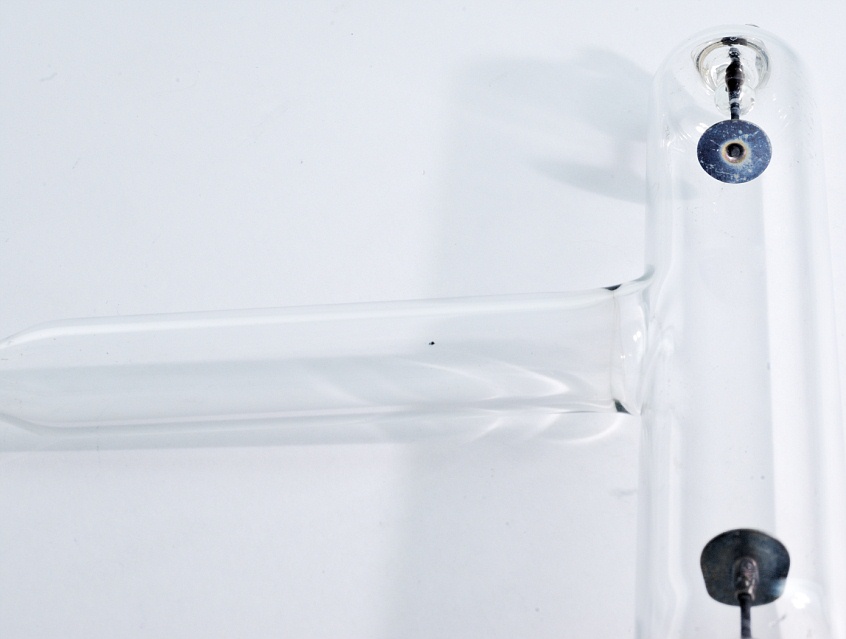 ---
Le contenu de ce site est sous copyleft

The content of this site is under copyleft

Der Inhalt dieser Website steht unter Copyleft