EMI Four-stage image converter tube Type 9692(1)
Tube intensificateur d'image
Bildverstärker
The EMI 9692 magnetically focused image intensifier consists actually of four tubes, each with its own photocathode and output phosphor, joined together in a single envelope. It has been used for high-speed cineradiography in head-impact experiments at the University of Michigan Transportation Research Institute (UMTRI).
The EMI 9692 has a nominal decay time of the order of 100 millionths of a second (about half the open shutter time in the high-speed motion picture camera), a gain of 500,000 and a center resolution of 22 line-pairs per millimeter.
Fiche technique • Data sheet • Datenblatt: 9692.pdf

Longueur • Length • Länge : 30,5 cm • 1'
Diamètre • Diameter • Durchmesser : 97 mm • 3" 8/10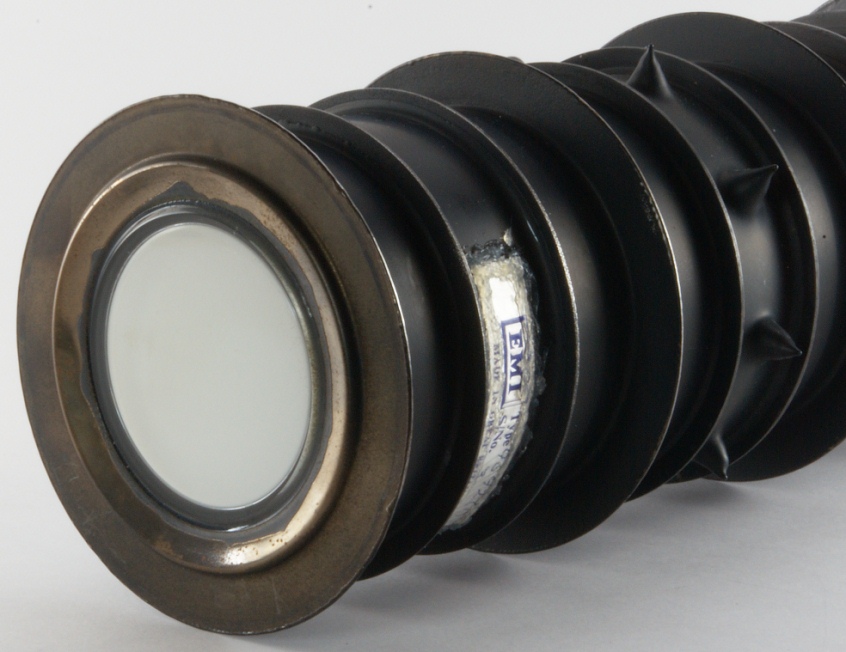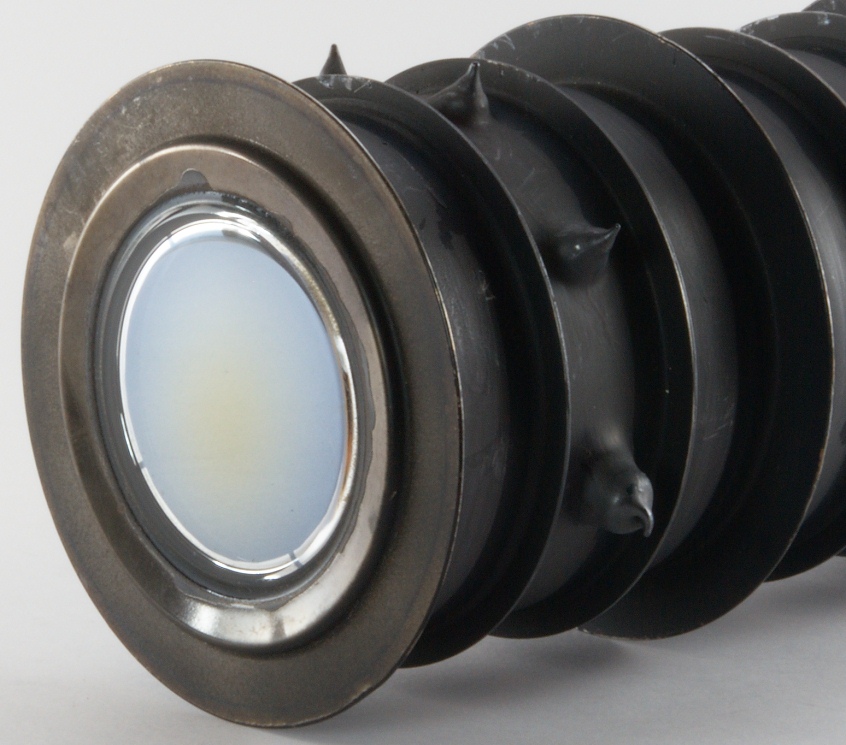 ---
Le contenu de ce site est sous copyleft

The content of this site is under copyleft

Der Inhalt dieser Website steht unter Copyleft