Economical Triple Carbon Filament Lamp 16 220 1-13
Lampe économique à triple filament de carbone
Kohlefaden-Glühlampe mit zwei verschiedene Lichtstärken
Economical regulating lamp equipped with a cord operated switch to select the 'Dim' or 'Bright' filaments (the cord is missing on this lamp).
Unknown manufacturer, but this lamp was found and used in Belgium.
Fabricant inconnu, mais cette lampe a été trouvée et utilisée en Belgique.
Unbekannter Hersteller, aber diese Lampe wurde in Belgien gefunden und verwendet.
Thanks to Michel Brugmans who donated this lamp.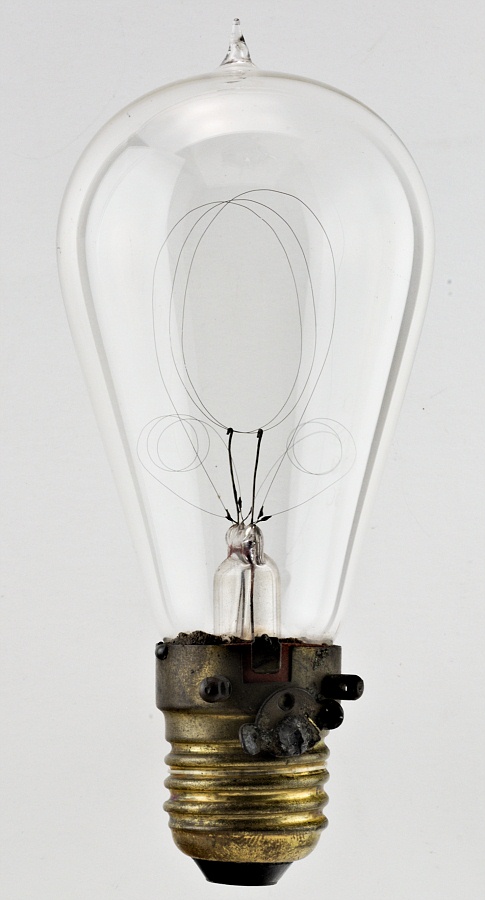 Hauteur • Height • Höhe : 136 mm • 5" 3/8
Diamètre • Diameter • Durchmesser : 59 mm • 2" 3/8
Etched in glass: 20 Z(?)S F13 60
Engraved on the base: PAT. JULY 9.1901 NOV.8.1904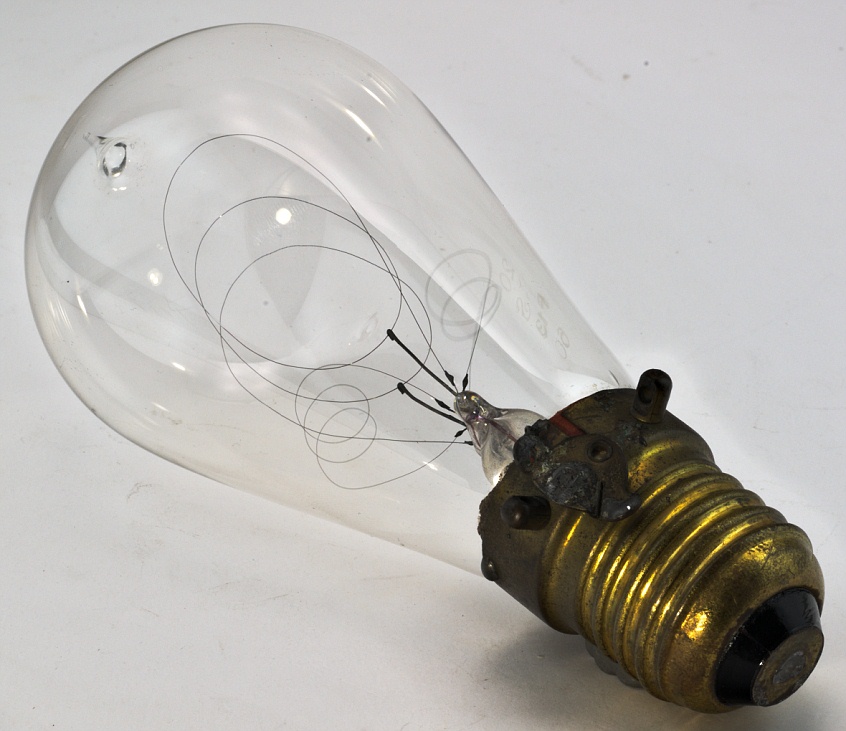 From John McCullough and L. Lobenthal, Switch for Double Filament Electric Lamps, Jun 30, 1903.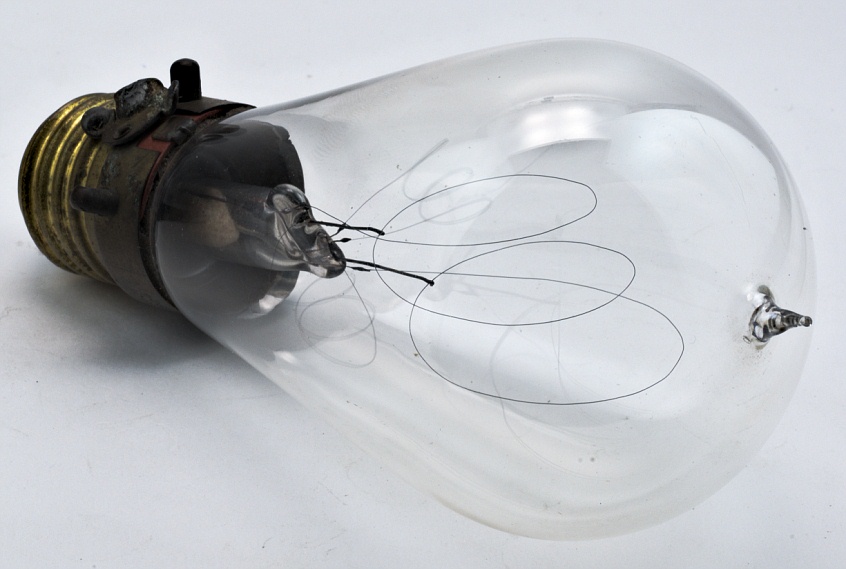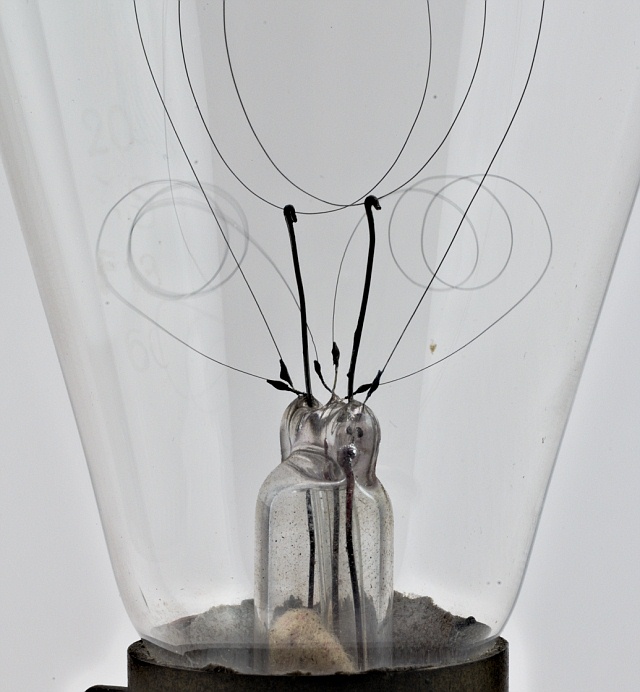 ---
Le contenu de ce site est sous copyleft

The content of this site is under copyleft

Der Inhalt dieser Website steht unter Copyleft