Philips Krypton 2yrs 230V 150W Mushroom Halogen Lamp
Lampe halogène
Halogen Lampe
These lamps were claimed to give 15% more light.
Most standard incandescent light bulbs are filled with inert argon plus enough nitrogen to suppress arcing between the lead-in wires. Krypton and xenon gas contribute to improve the efficacy of the lamp compared to ones filled with argon: both gases have a lower heat conductivity than argon, and the larger molecule size of both gases retards the evaporation of the tungsten filament and increases bulb life.
In this particular bulb, krypton makes no sense, since it is a quartz halogen lamp.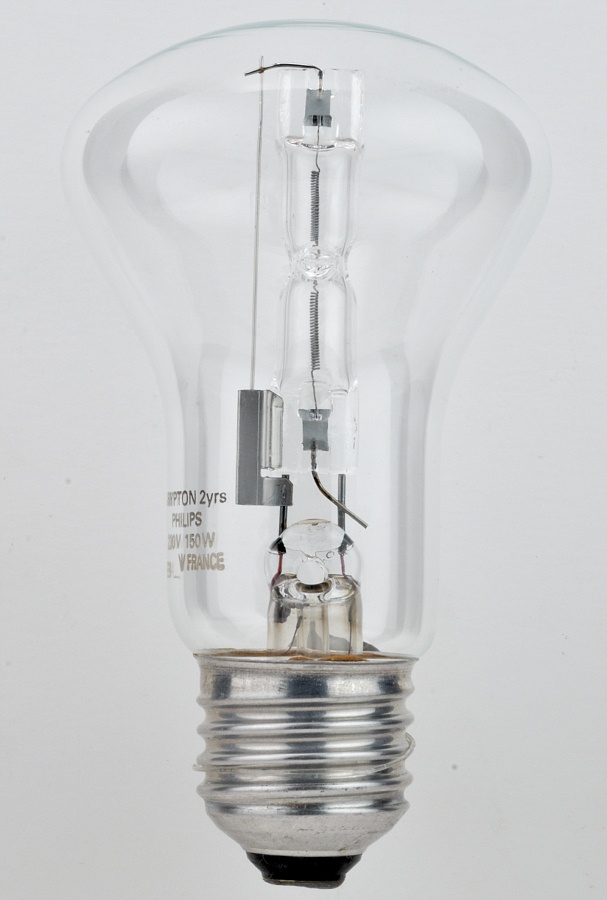 Hauteur • Height • Höhe : 105 mm • 4" 1/8
Diamètre • Diameter • Durchmesser : 60 mm • 2" 3/8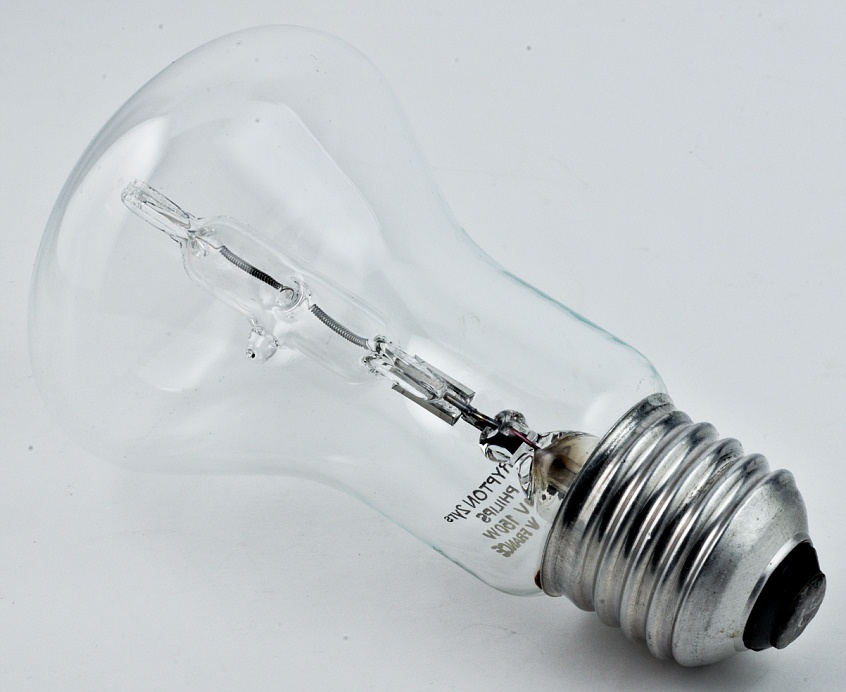 ---
Le contenu de ce site est sous copyleft

The content of this site is under copyleft

Der Inhalt dieser Website steht unter Copyleft