GENERAL ELECTRIC NATIONAL MAZDA Economical Electric Lamp HYLO
Lampe économique à double filament de tungstène
Wolfram-Glühlampe mit zwei verschiedene Lichtstärken
Ca. 1917.
The HYLO (turn down) lamp has two filaments, one short and one long, that can be switched on and off with a string that is integrated into the base, which moves a switch inside. You could use the large filament for regular lighting, and you could use the smaller filament as a night light for example, all at the flick of a switch. These lamps were also advertised for their power-saving benefits.
The HYLO (carbon) lamps were initially manufactured by THE PHELPS COMPANY in Detroit, Mich. U.S.A. The first brevet was filed by William J. Phelps in 1905.
Hauteur • Height • Höhe : 160 mm • 6" 1/4
Diamètre • Diameter • Durchmesser : 60 mm • 2" 3/8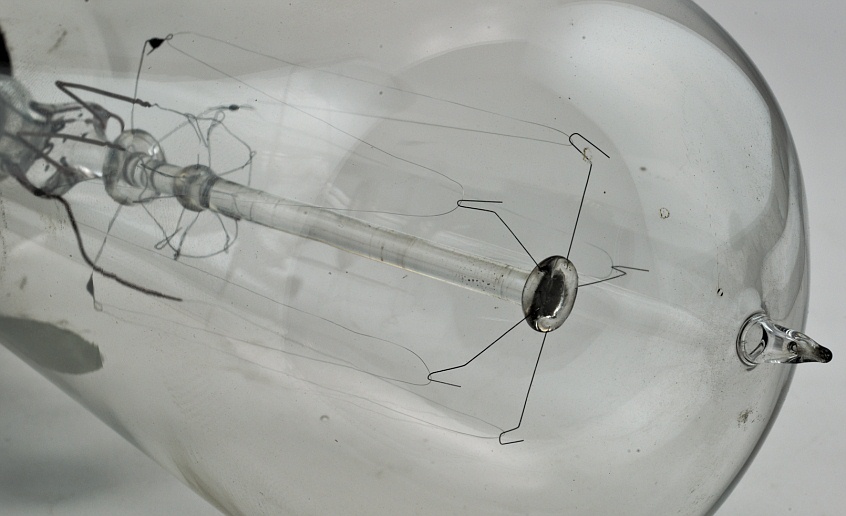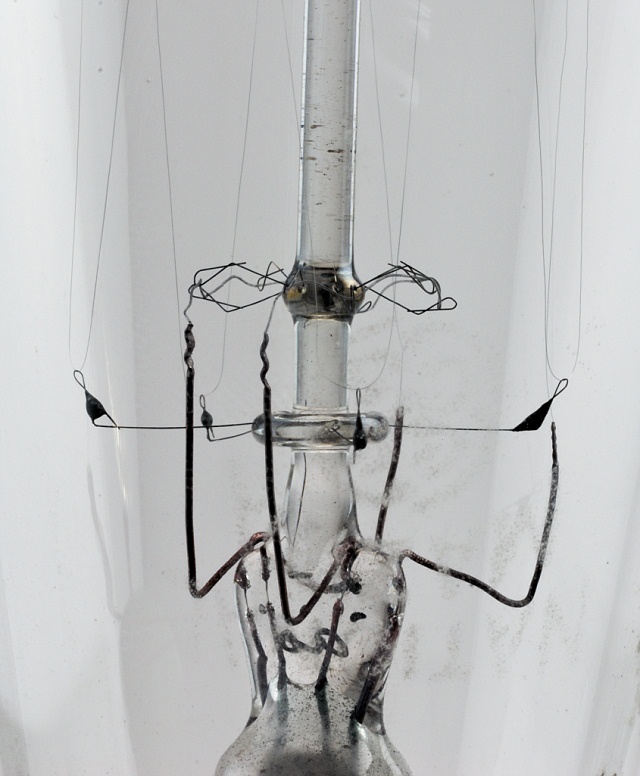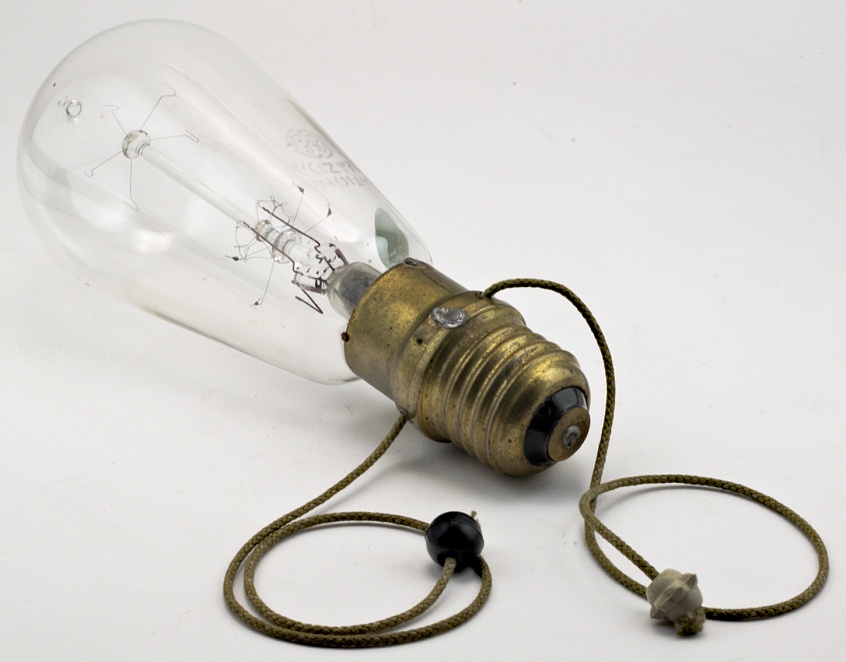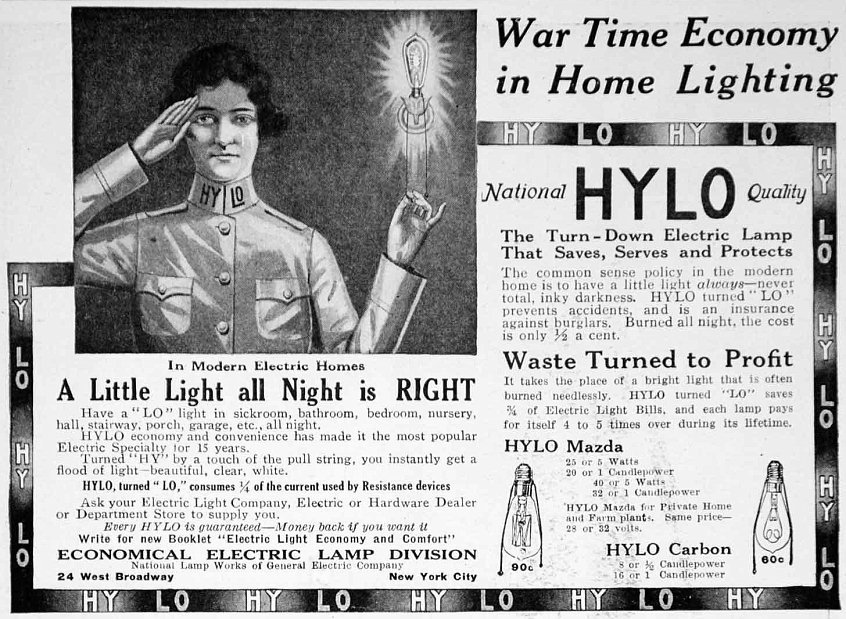 ---
Le contenu de ce site est sous copyleft

The content of this site is under copyleft

Der Inhalt dieser Website steht unter Copyleft