OYAKO DIM-BRITE NITE-LITE Light Bulb 120V 40W + 10W
Lampe à double filament de tungstène
Wolfram-Glühlampe mit zwei verschiedene Lichtstärken
Manufactured by • Fabriqué par • Hergestellt von : EBISU LAMP Co., Tokyo, Japan.
This is a form of dual filament light bulb, one filament designed for night light use, and the other for normal higher wattage use. This bulb is different over other "2 way" light bulbs in that it's lower wattage filament is actually a separate light bulb which is replaceable. The small bulb threads into the base of the primary bulb and resides in the stem of the primary bulb. The small bulb has a leaf spring contact which provides control over the filament depending upon how far the bulb is screwed into the lamp socket.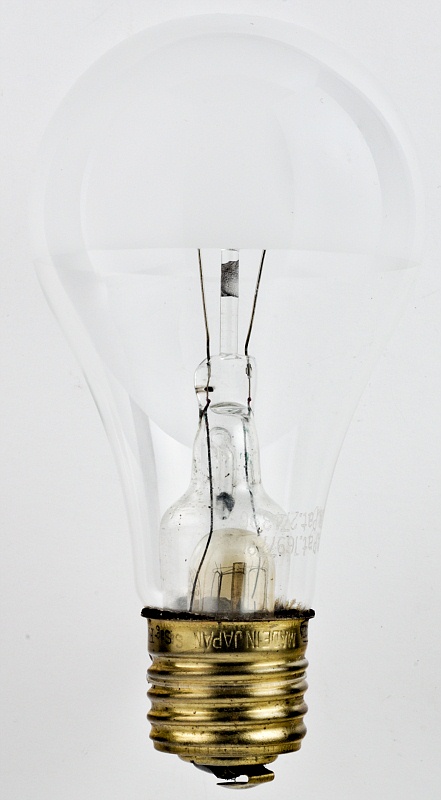 Hauteur • Height • Höhe : 125 mm • 4" 7/8
Diamètre • Diameter • Durchmesser : 65 mm • 2" 1/2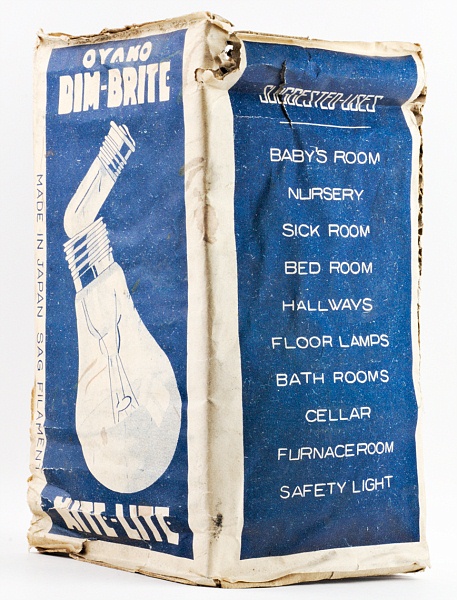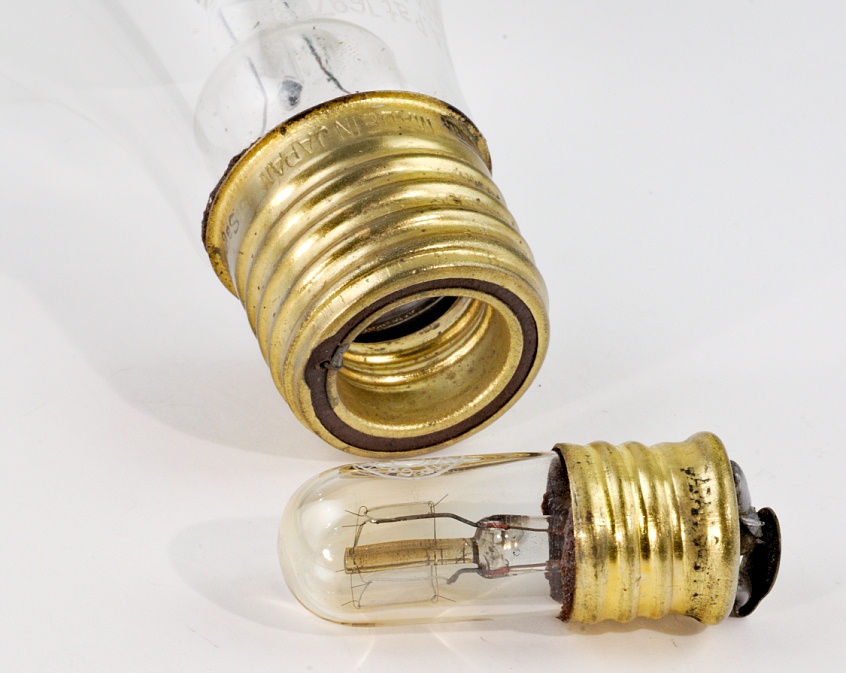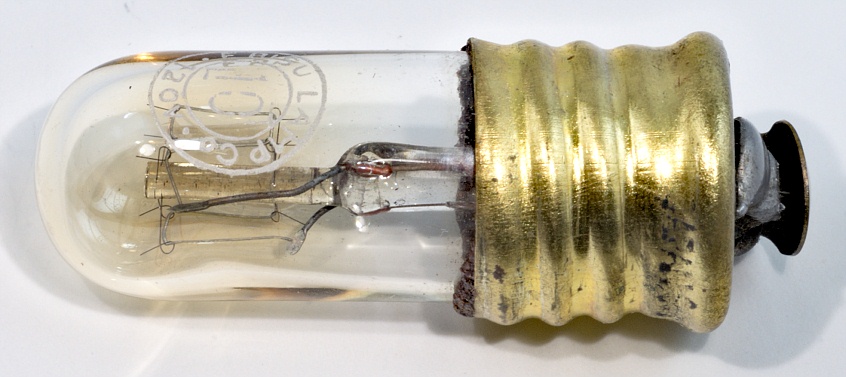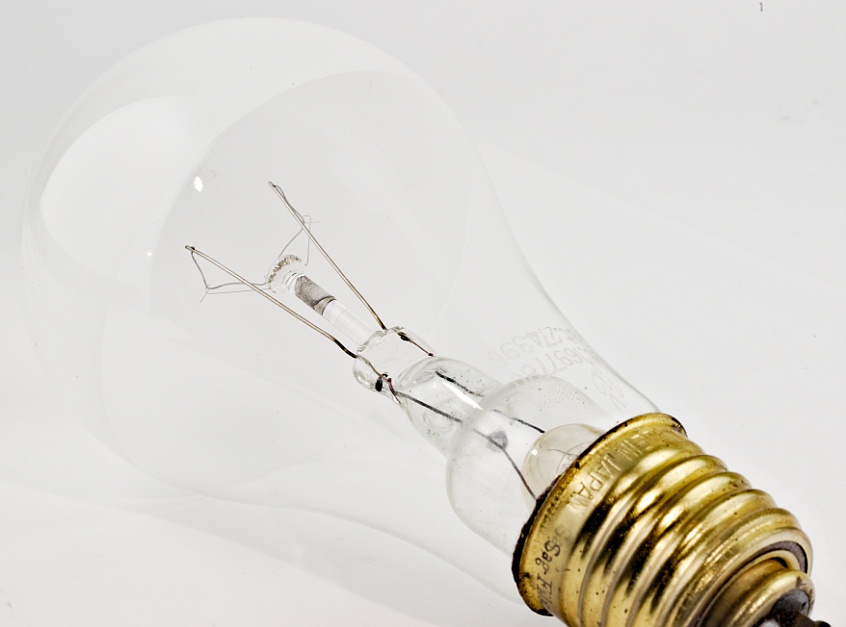 ---
Le contenu de ce site est sous copyleft

The content of this site is under copyleft

Der Inhalt dieser Website steht unter Copyleft