Unknown Laser Tube
Tube laser
Laserröhre
Type and manufacturer unknown. No information available. Any help welcome!
Type et fabricant inconnus. Aucune information disponible. Toute aide est bienvenue !
Typ und Hersteller unbekannt. Keine Information verfügbar. Jede Hilfe willkommen!
June 9, 2015. Andrey, an amateur laser builder from Ukraine, has kindly provided the following information: It doesn't seem to be a tube for a CO2 laser. "CO2 lasers emit very infrared light (10.6 µm wavelength). Any transparent glass is opaque to this wavelength; special materials, such as germanium, zinc selenide, gallium antimonide and some other special compounds are used for manufacturing windows and optical elements used with this wavelength. This particular laser tube looks like a very early argon or krypton ion laser tube, which worked in pulsed mode. Another suggestion: it may be a helium-cadmium laser tube, since there is an additional glass reservoir with some metallic film on its walls."


Click to enlarge
Longueur • Length • Länge : 60 cm • 23" 5/8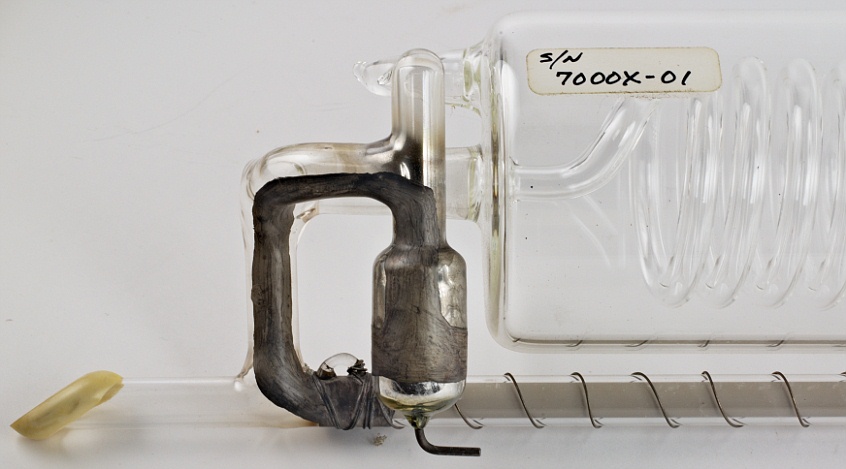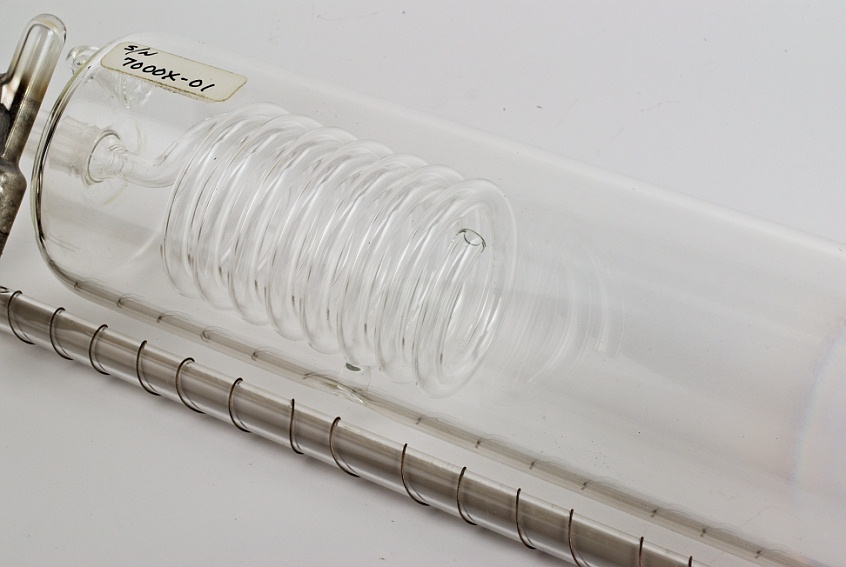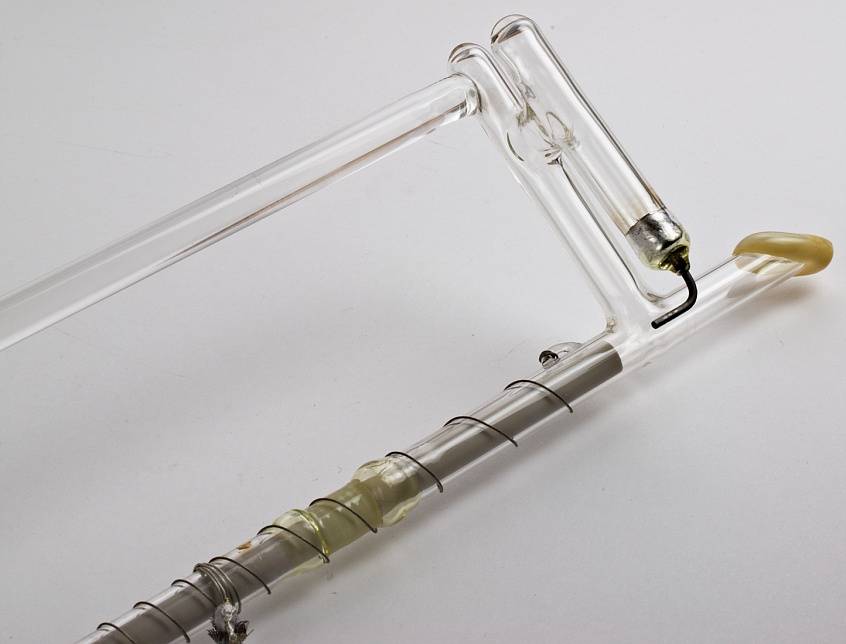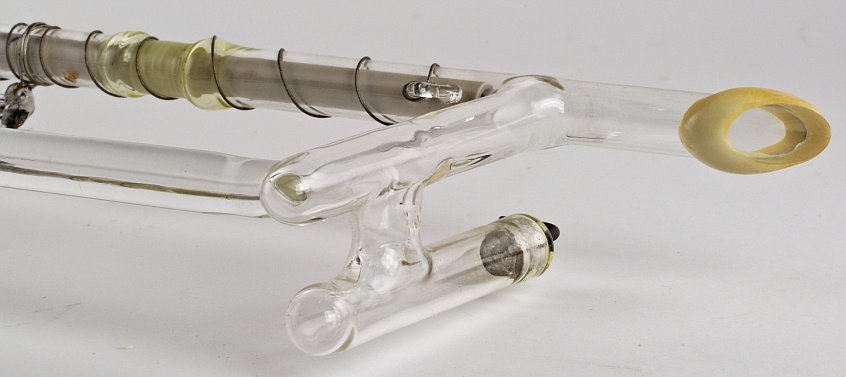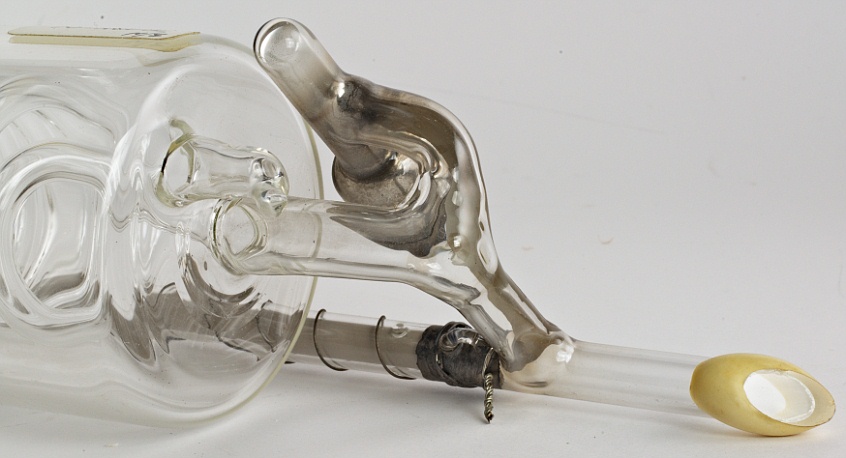 ---
Le contenu de ce site est sous copyleft

The content of this site is under copyleft

Der Inhalt dieser Website steht unter Copyleft