ЛГ-75-1 Газовый гелий-неоновый лазер мощностью 25 милливатт
25mW Helium-Neon Laser LG-75-1
Laser hélium-néon
He-Ne-Laserröhre
Made in USSR in 1984.
For therapeutic purposes (skin diseases).
Wavelength of laser radiation: at least 632 nm
Spectral composition of the radiation: multimode
Average power of laser radiation: 25 mW
Ready time: 30 minutes
Diameter of the laser beam: not more than 4 mm
Energy divergence of laser radiation: no more than 3 mrad
Relative instability of the average laser radiation power for 8 hours of operation: 2%
Power consumed by the laser: 100 W
Average laser radiation power over an average lifetime: 20 * 10-3 W Supply Line Voltage: from 196 to 242 V
Discharge current: 19 to 20 mA
Mean time between failures: 2000 h
The radiator is to be replaced: not earlier than 3000 h
Average storage time: 12 years
Thanks to Michel Masset who donated this tube.


Click to enlarge


Click to enlarge
Longueur • Length • Länge : 109 cm • 42" 7/8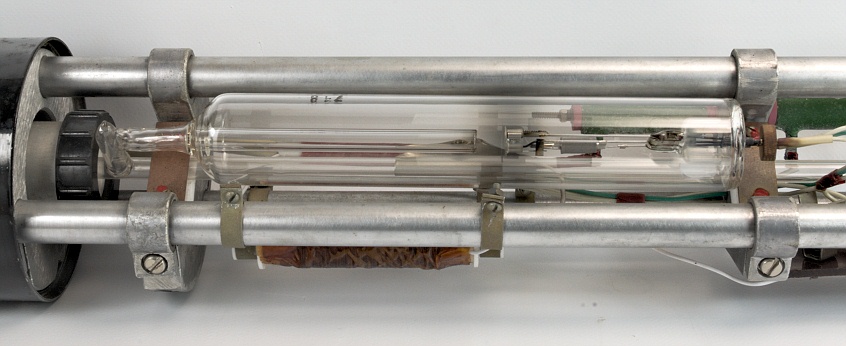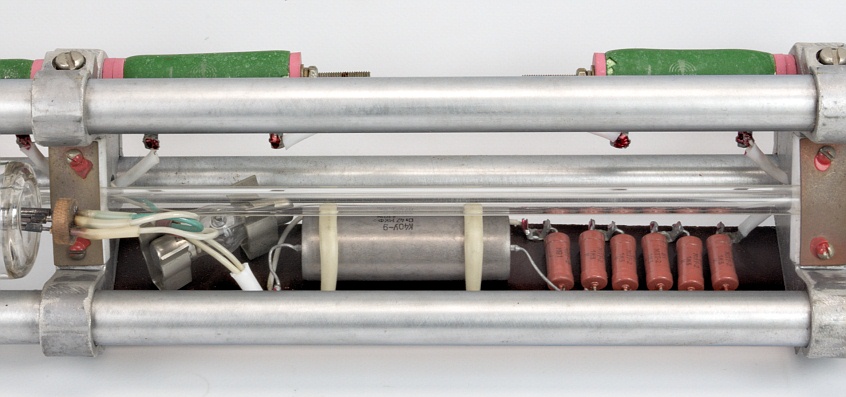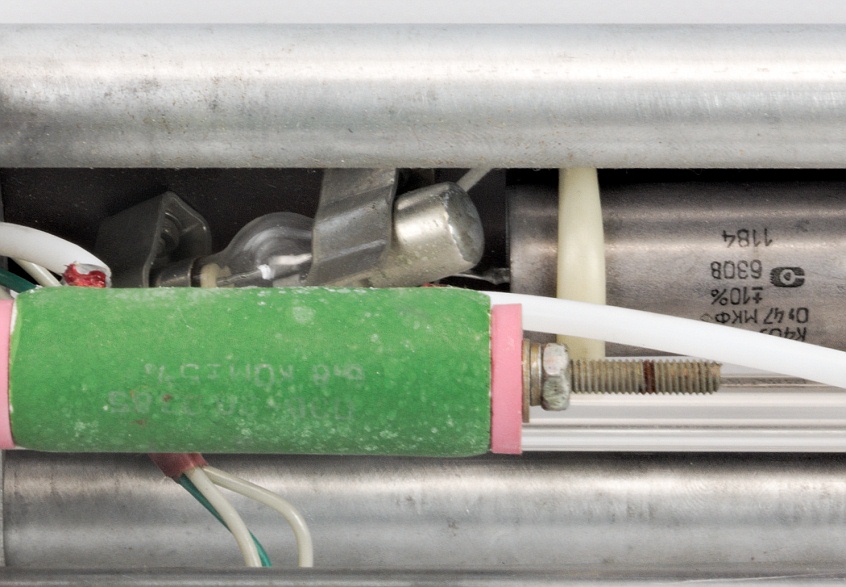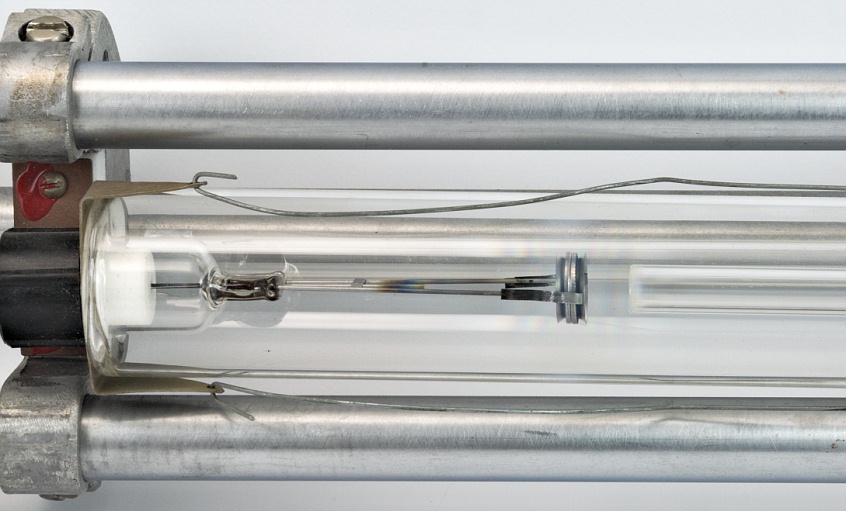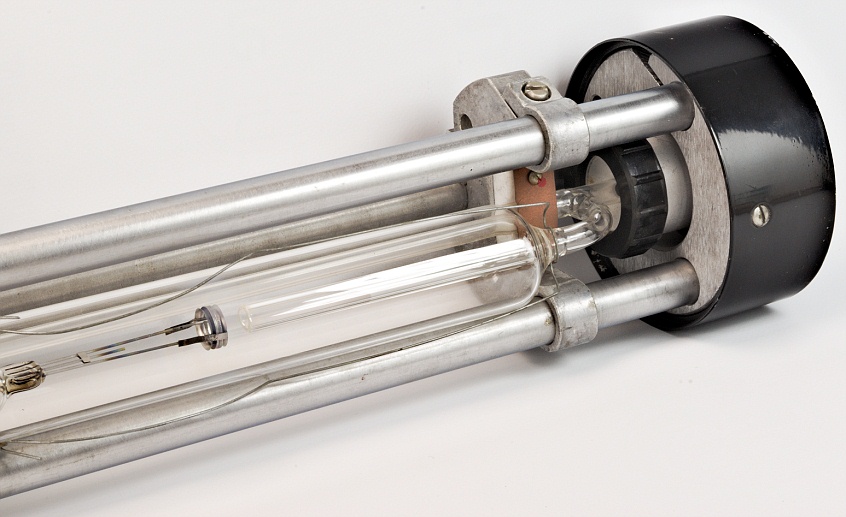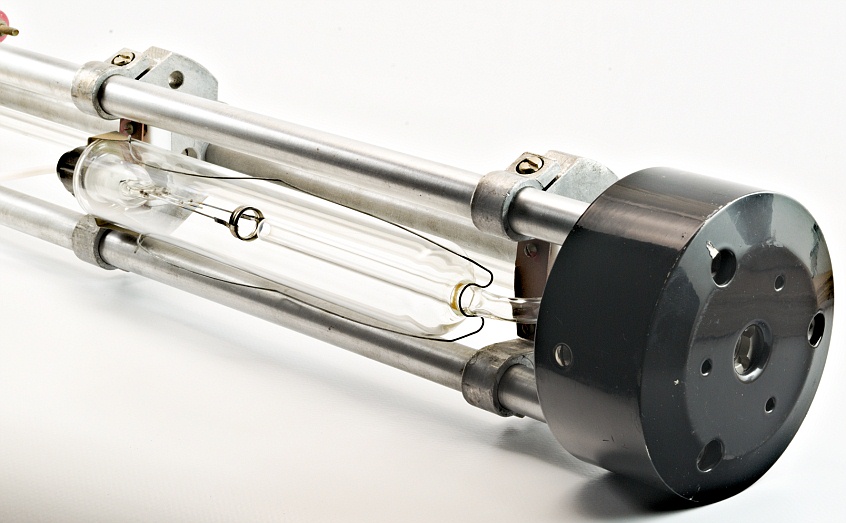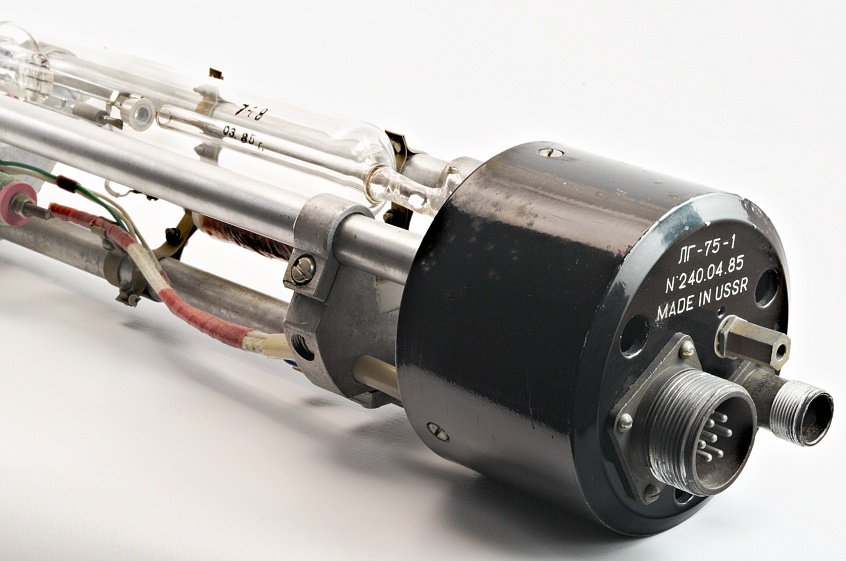 Housing
---
Le contenu de ce site est sous copyleft

The content of this site is under copyleft

Der Inhalt dieser Website steht unter Copyleft