Spectra-Physics 50mW Helium-Neon Laser Model 082-3675
Laser hélium-néon
He-Ne-Laserröhre
For Model 907 Laser.
External mirror laser with Brewster windows.
With frame heater for fast turn on and thermal stabilisation.
Visible red at 632.8 nm.
Power supply: 12 kV DC 13 mA.
Output power 40 .. 50 mW.
Frame contains ballast resistors.
Thanks to Jérôme Piscaglia for his help in bringing this tube back home.

Click to enlarge


Click to enlarge
Longueur • Length • Länge : 100,5 cm • 39" 5/8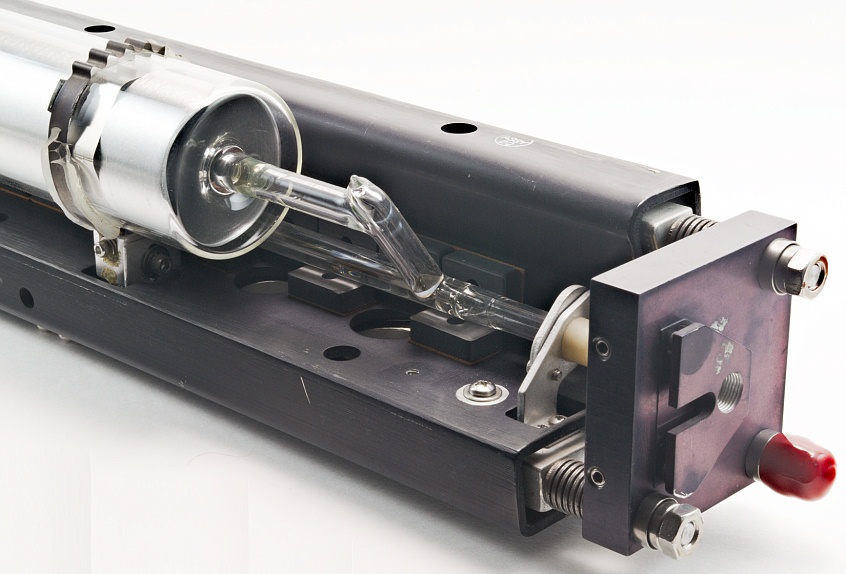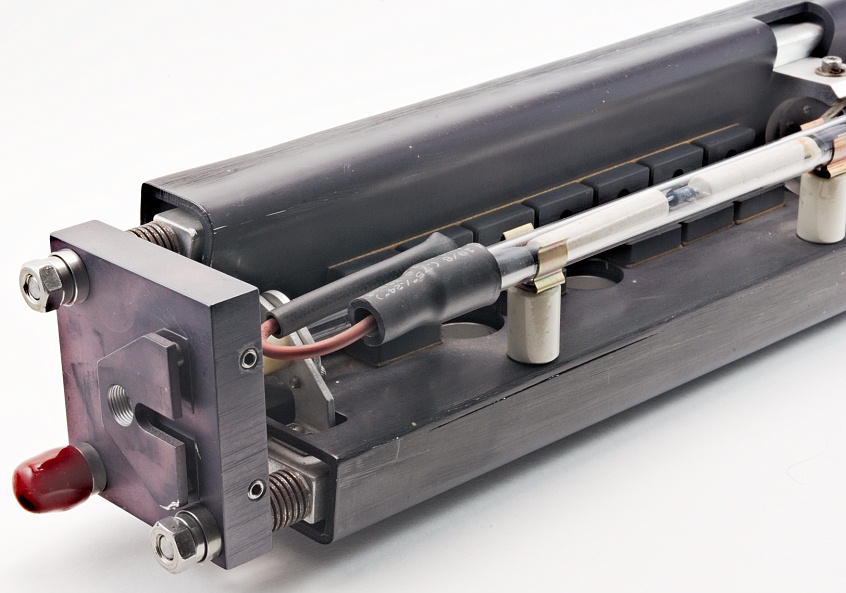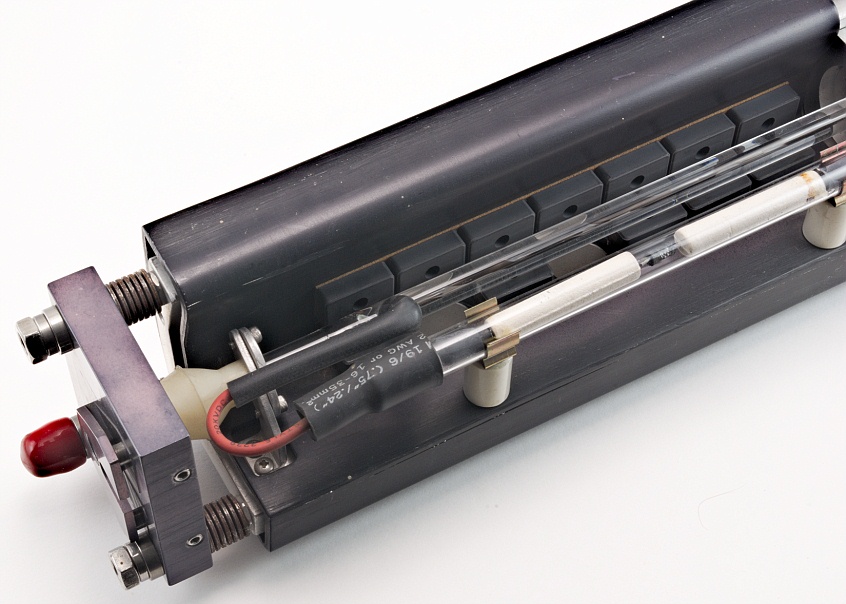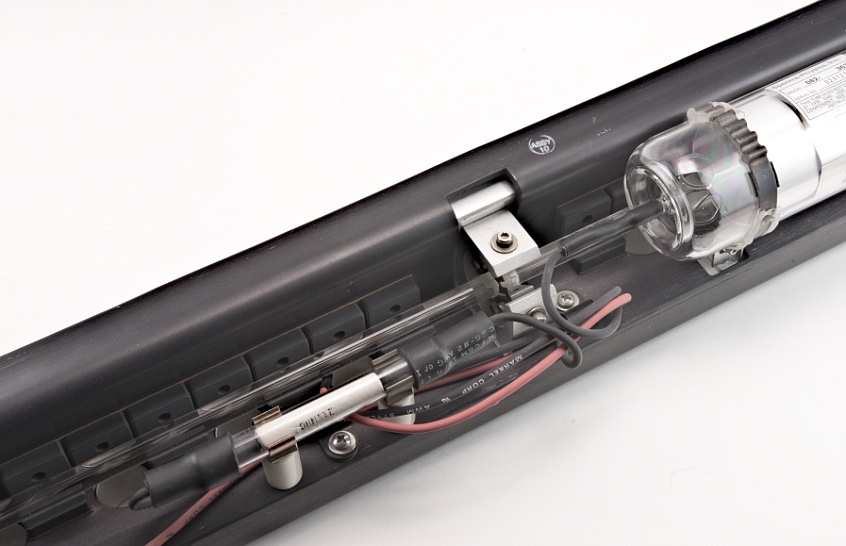 ---
Le contenu de ce site est sous copyleft

The content of this site is under copyleft

Der Inhalt dieser Website steht unter Copyleft