CV35 S-Band Reflex Klystron
Klystron reflex
Designed in 1941 by Electric and Musical Industries Limited (EMI) for operation at a wavelength of ten centimeters.
After initial assembly by the Radiophysics division of the Australian Council for Scientific Research, it was also manufactured by Australian Standard Telephones Pty in New South Wales from 1942.
• Tuning: 2970 to 3095 MHz.
• Minimum output power: 100 mW.
• Heater: 4 V • 1.45 A.
• Typical reflector voltage: –230 to –320 V.
• Resonator voltage: 1 to 1.5 kV.
Fiche technique • Data sheet • Datenblatt: CV35.pdf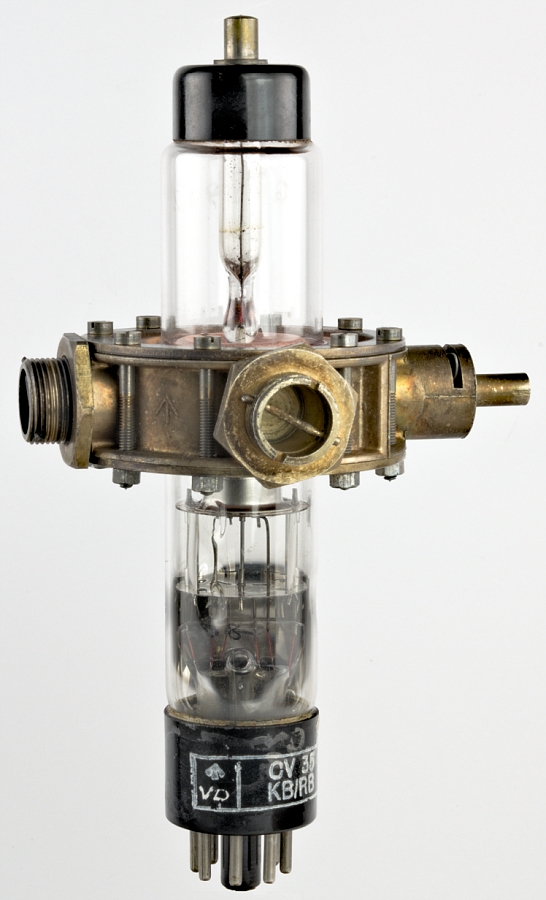 Longueur • Length • Länge : 16,5 cm • 6" 1/2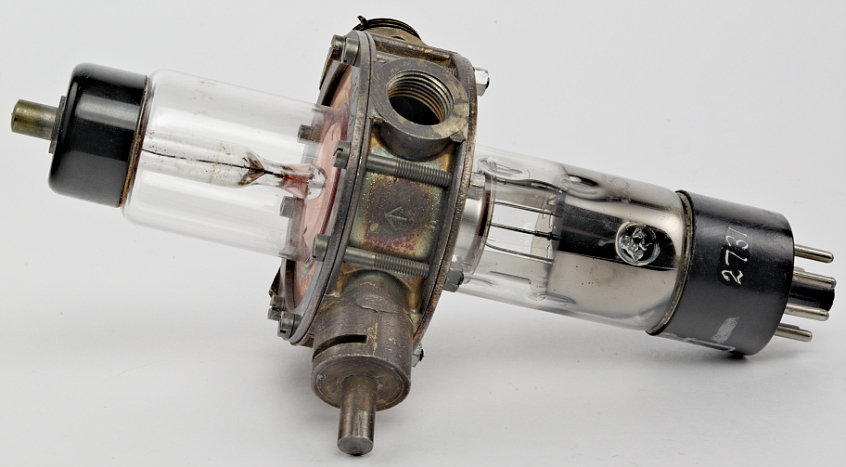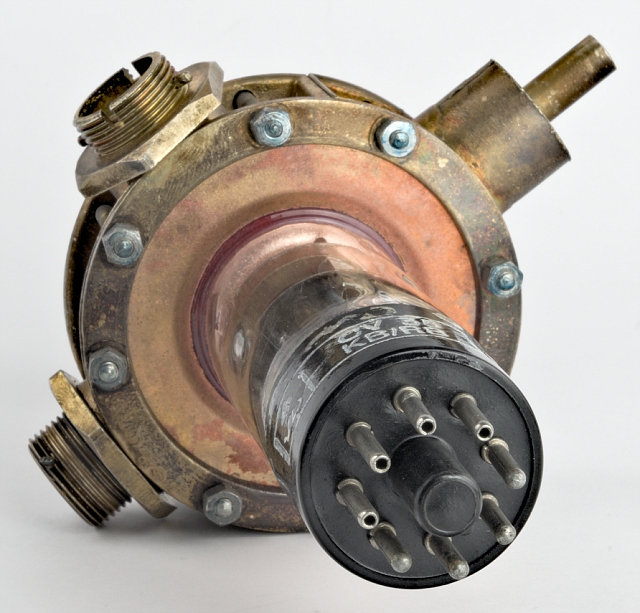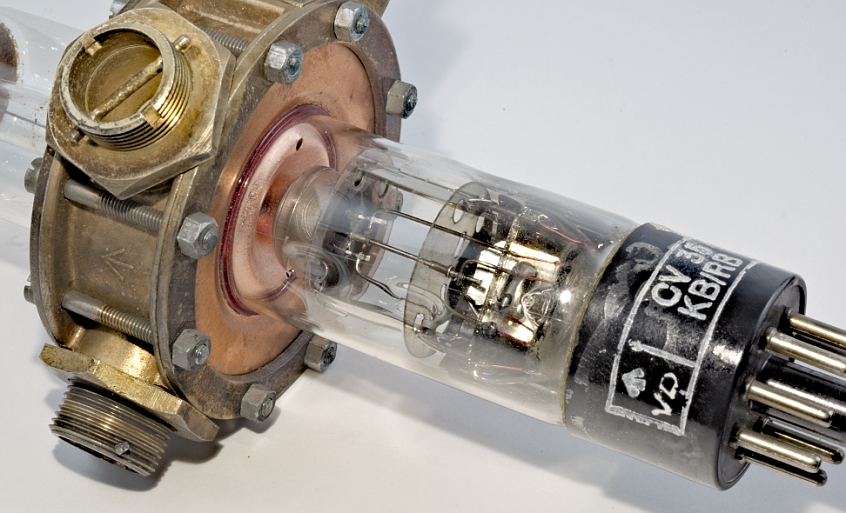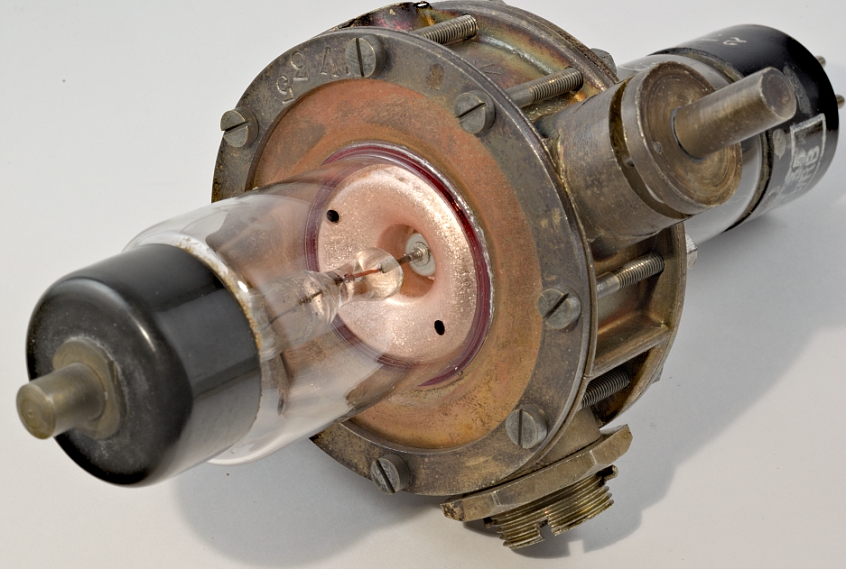 ---
Le contenu de ce site est sous copyleft

The content of this site is under copyleft

Der Inhalt dieser Website steht unter Copyleft