Western Electric 1332CT Experimental Klystron Amplifier
Amplificateur klystron
Klystron Verstärker
This experimental klystron is illustrated and briefly described in George C. Southworth Principles and applications of waveguide transmission. The Bell Telephone Laboratories series, Van Nostrand, 1950.
It is a velocity-variation tube using the cascade principle.
Thanks to Emilio Ciardiello, who provided useful information about this tube.
There are 2 paper tags on the tube:
PRE-PRODUCTION MODEL
FOR LABORATORY AND EXPERIMENTAL PURPOSES ONLY
Not to be used for Equipment Standardization Without Consulting Dept. 1400, Bell Telephone Laboratories, Inc., West St., N.Y., N.Y.
LABORATORY DESIGNATION 1332CT WESTERN ELECTRIC CODE NO.
and
BELL TELEPHONE LABORATORIES
MADE IN U.S.A. SR.NO. KL1084
The "KL" date code should represent Aug. 1942.

Longueur • Length • Länge : 18 cm • 7 1/10"

Illustration from Principles and applications of waveguide transmission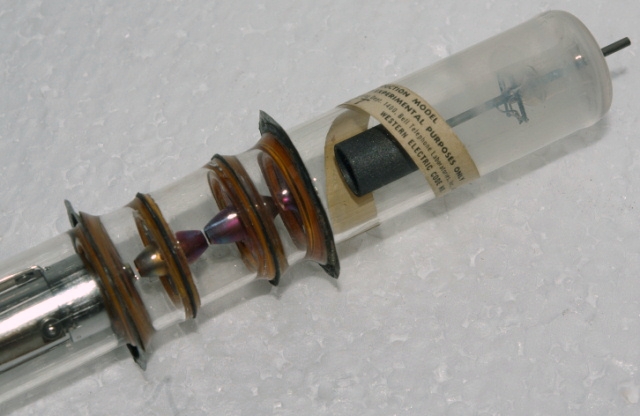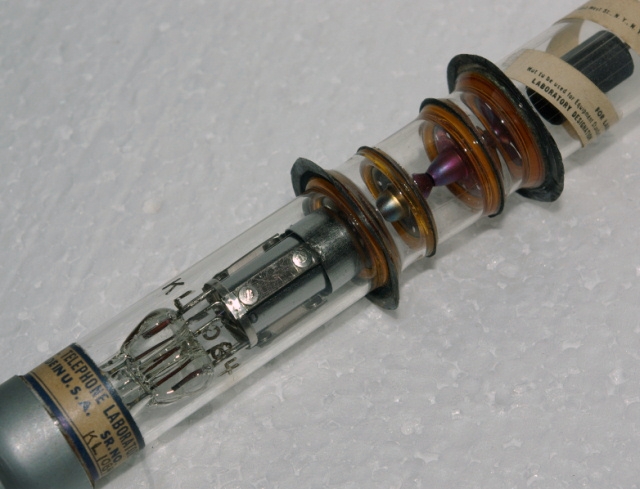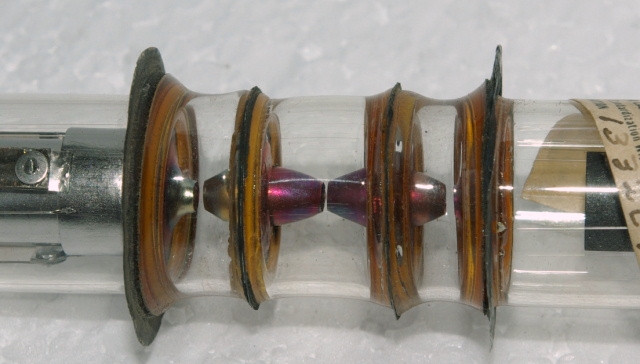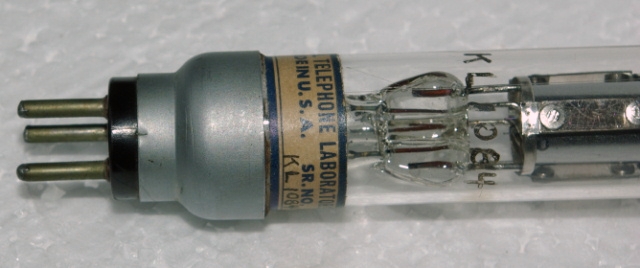 ---
Le contenu de ce site est sous copyleft

The content of this site is under copyleft

Der Inhalt dieser Website steht unter Copyleft