ELTEL ET-6043 Integral Cavity Reflex Klystron
Klystron reflex accordable
Reflexklystron
Velocity Modulation Integral Cavity Reflex Oscillator, S-Band.
Sensibly equivalent to: RK-6043 & QK-159.
Manufactured by Elettronica e Telecomunicazioni (ELTEL), Palermo, Italy.
The ELTEL company was created in 1968 after the bankruptcy of Elettronica Sicula S.p.A. (ELSI), founded in 1956 and owned by Raytheon and Machlett. Since 1962, the ELSI production was fully qualified and tubes came out marked Raytheon or Raytheon-ELSI.
Fiche technique • Data sheet • Datenblatt: RK6043.pdf & RTMA Release No. 937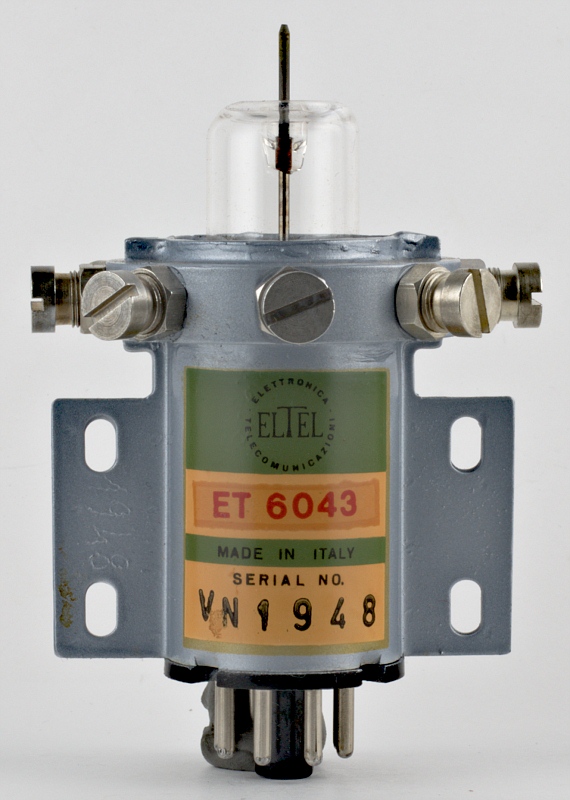 Hauteur • Height • Höhe : 10,1 cm • 4"
Diamètre • Diameter • Durchmesser : 68 mm • 2" 5/8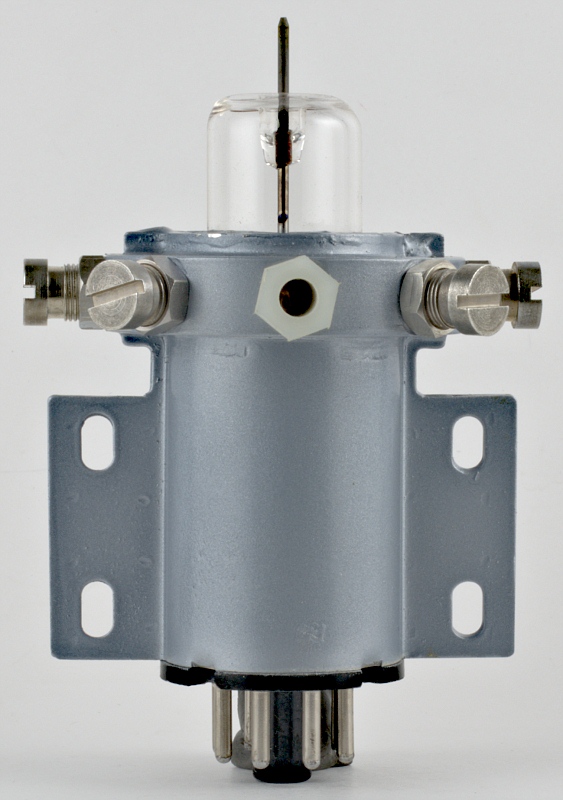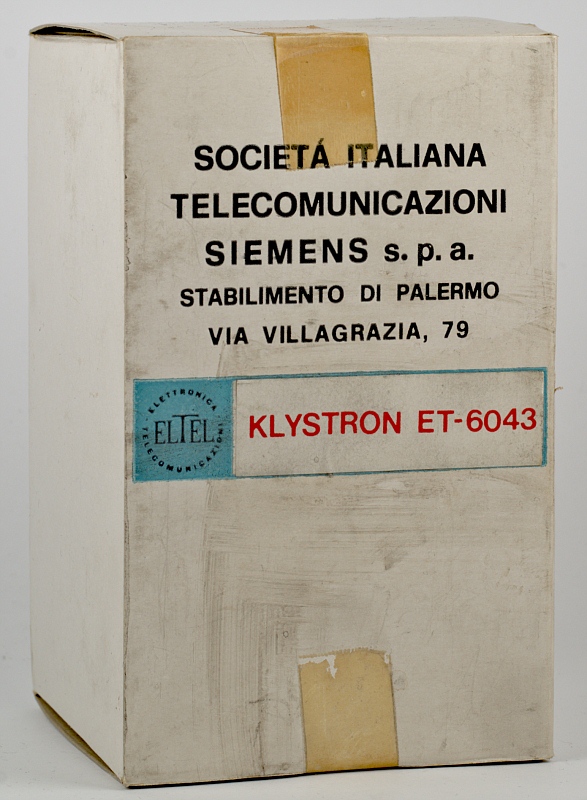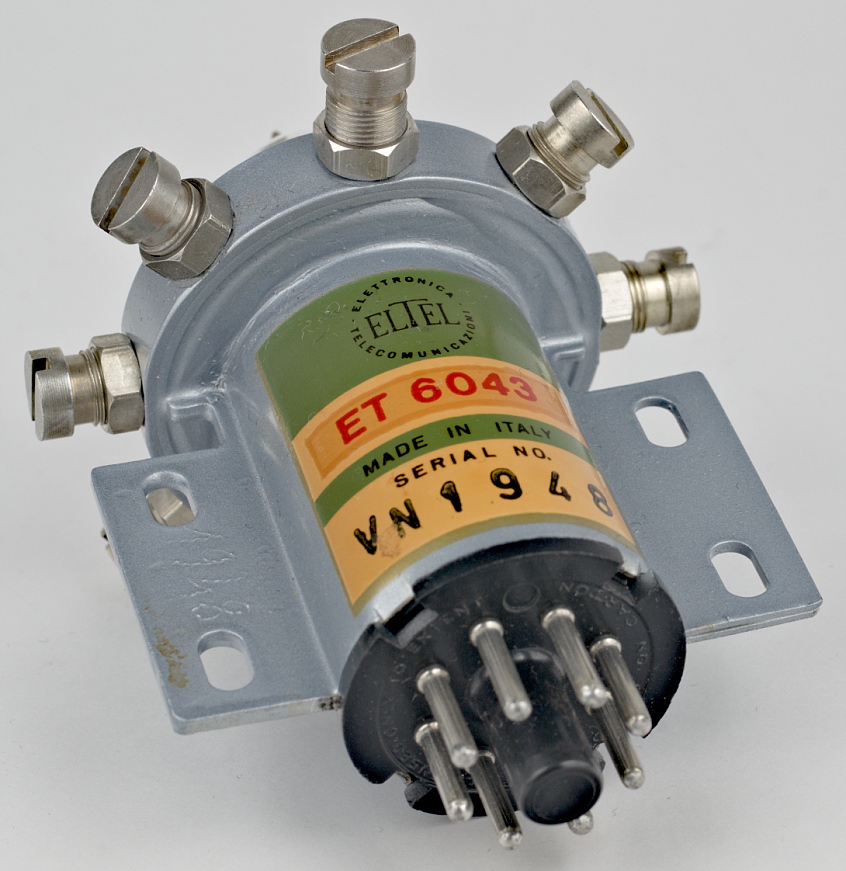 ---
Le contenu de ce site est sous copyleft

The content of this site is under copyleft

Der Inhalt dieser Website steht unter Copyleft