OKI 24V11 22-26 GHz Mechanically Tuned Reflex Klystron
Klystron reflex ŕ cavité accordable
Abstimmbares Reflexklystron
In 1958, OKI became the first Japanese company to develop millimeter-wave klystrons.
Nominal power: ≅ 800 mW.
Beam voltage and current: 1800 V, 35 mA.
Grid voltage: ∼60 V.
Filament voltage: 6.3 V.
The 24V11 was also manufactured by Rodan Okaya.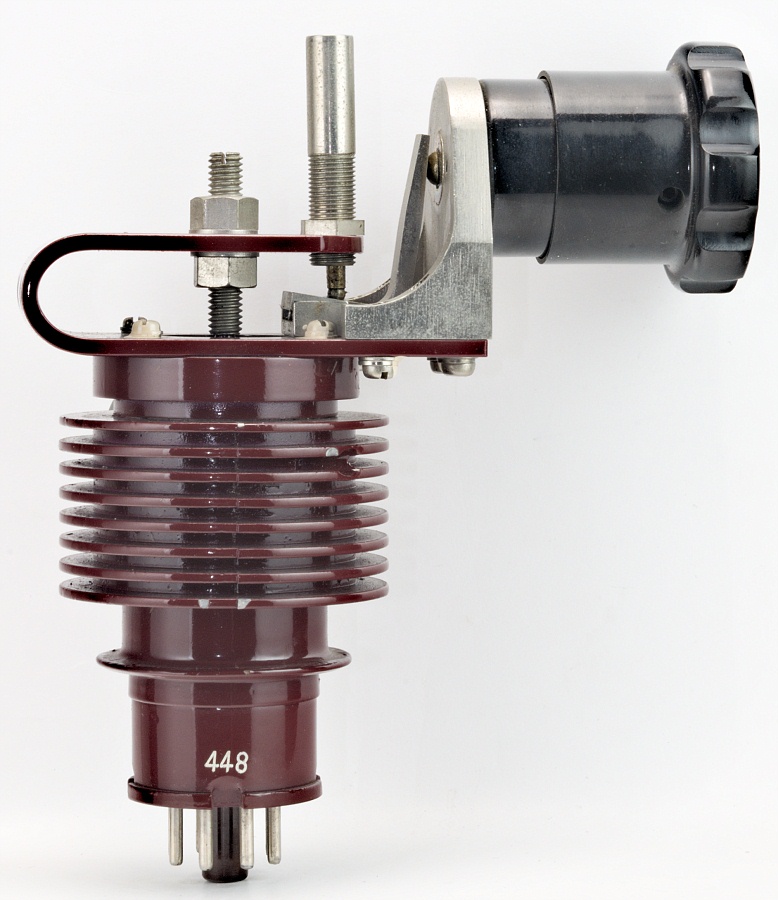 141 x 120 x 70 mm • 5" 1/2 x 4" 3/4 x 2" 3/4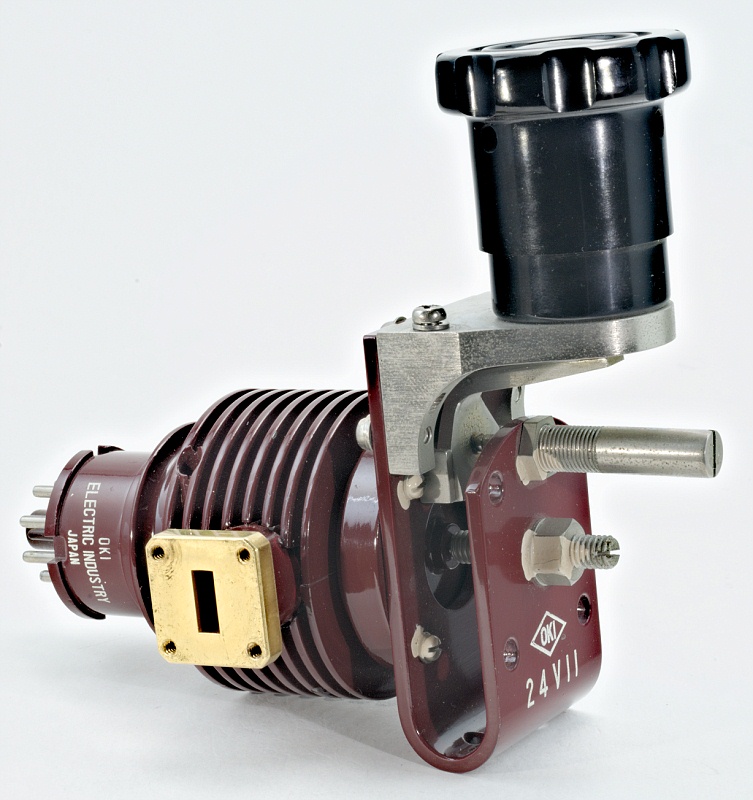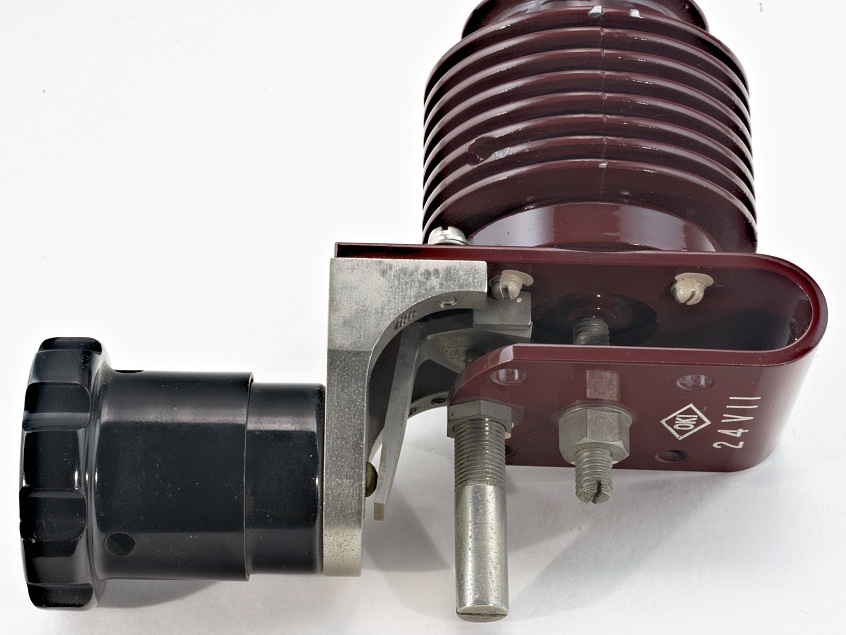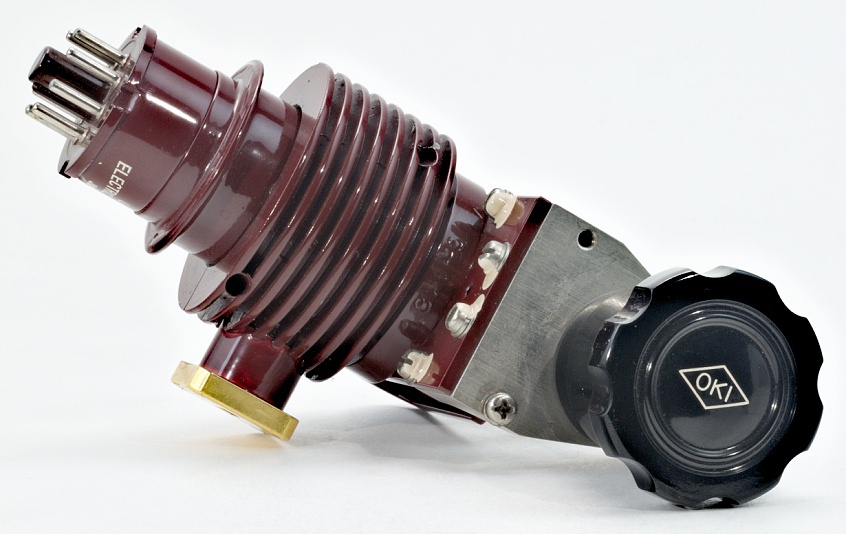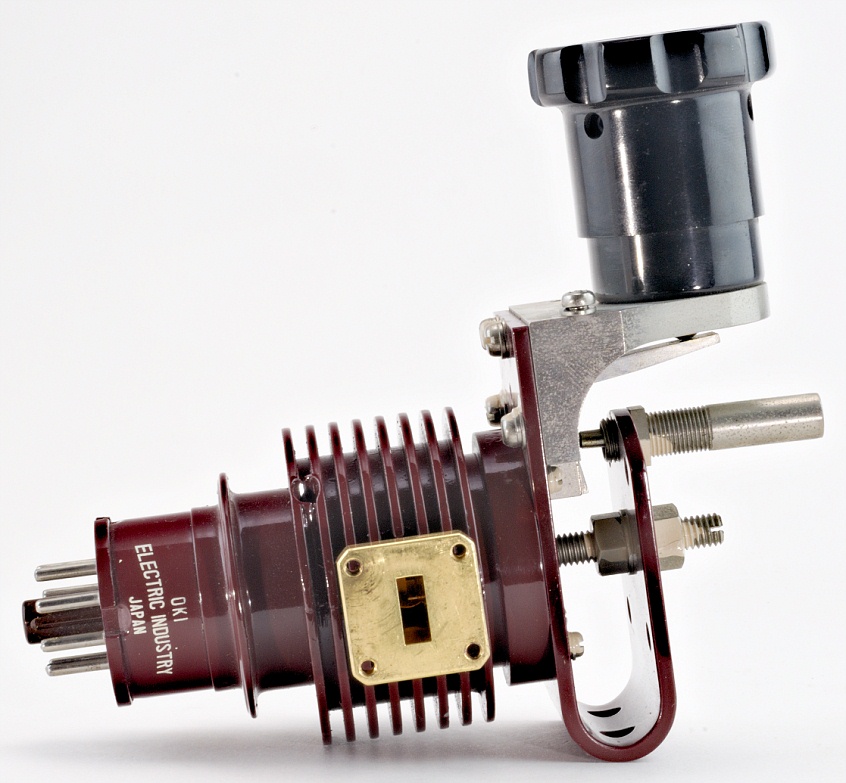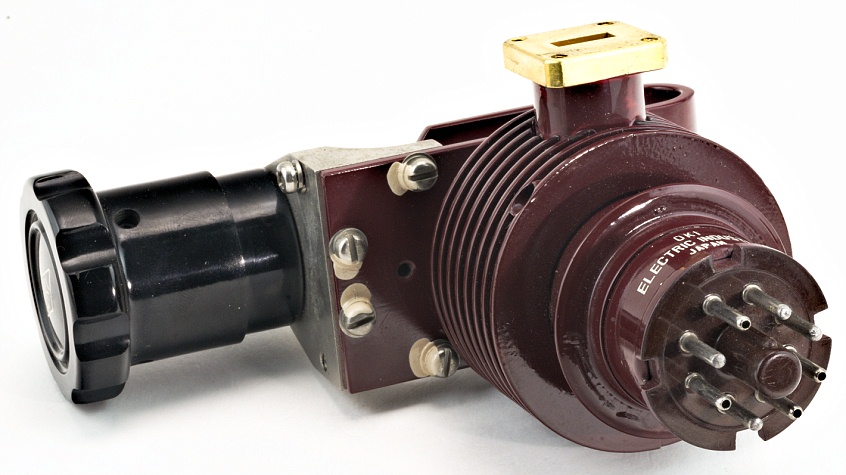 ---
Le contenu de ce site est sous copyleft

The content of this site is under copyleft

Der Inhalt dieser Website steht unter Copyleft