Raytheon JAN-CRP 2J56 X-band Pulsed Magnetron
Magnétron en régime pulsé
Impuls-Magnetron
Packaged magnetron, pulsed, air-cooled, fixed-frequency (3.25 cm).
With the introduction of strapping and tuning methods, the basic magnetron design techniques were available and a great variety of devices in various power and frequency ranges were designed and manufactured. A mechanical simplification was made by introducing a packaged tube in which the magnet was an integral part of the device. Magnet weight and size could be reduced significantly.
Fiche technique • Data sheet • Datenblatt: 2J55-2J56.pdf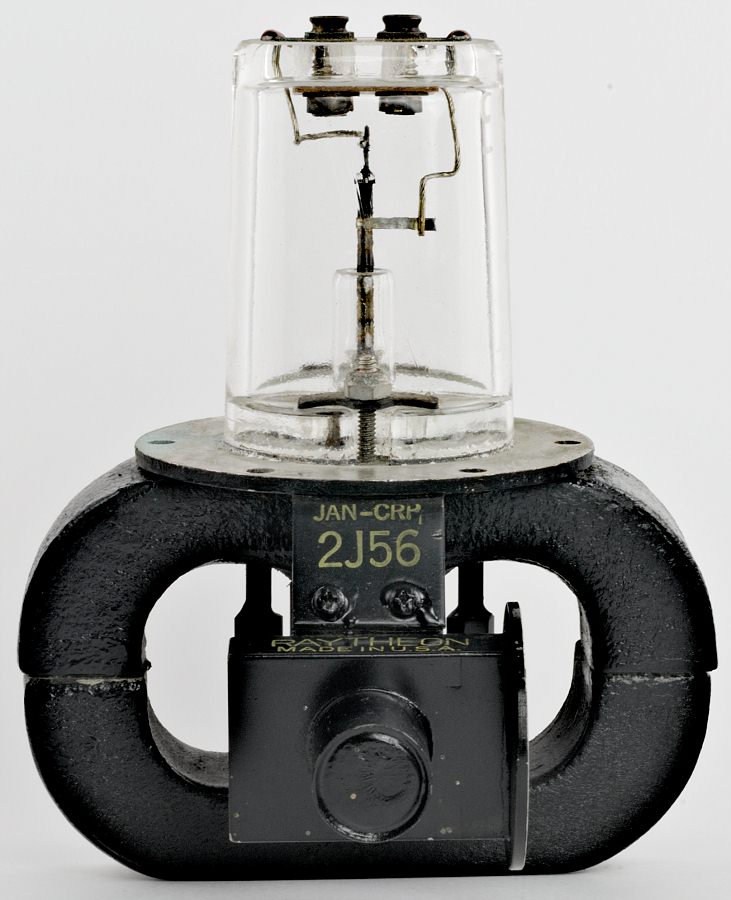 127 x 135 x 152 mm • 5" x 5" 5/16 x 6"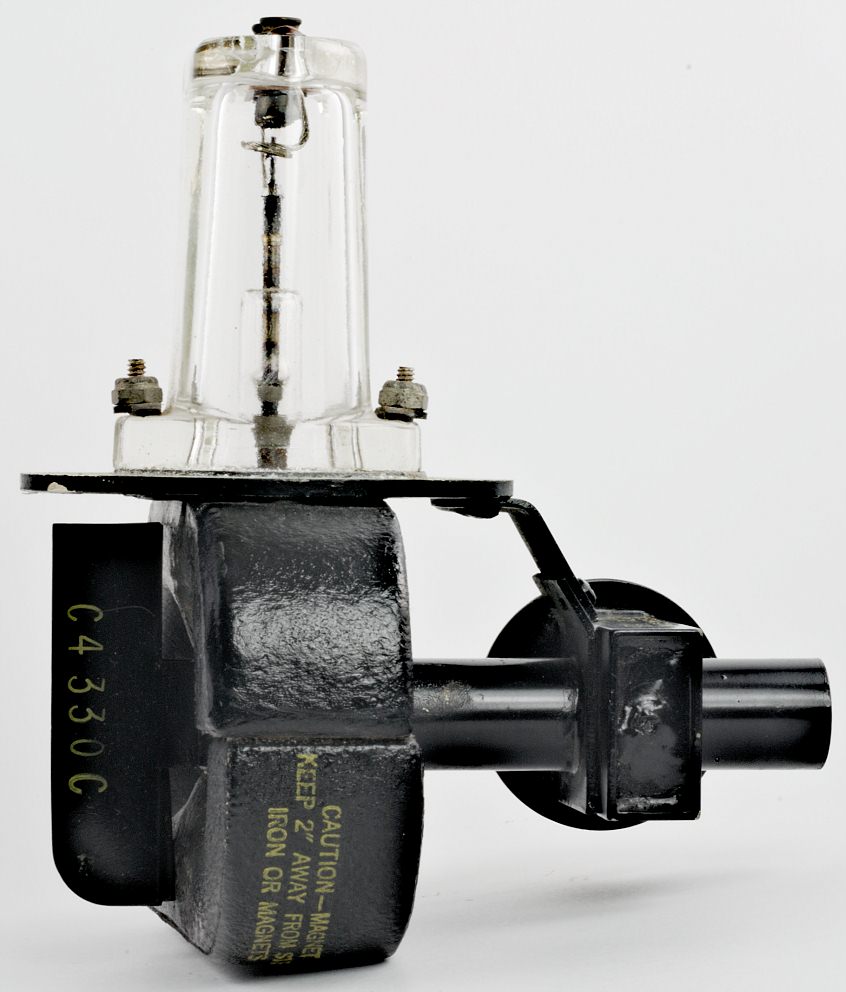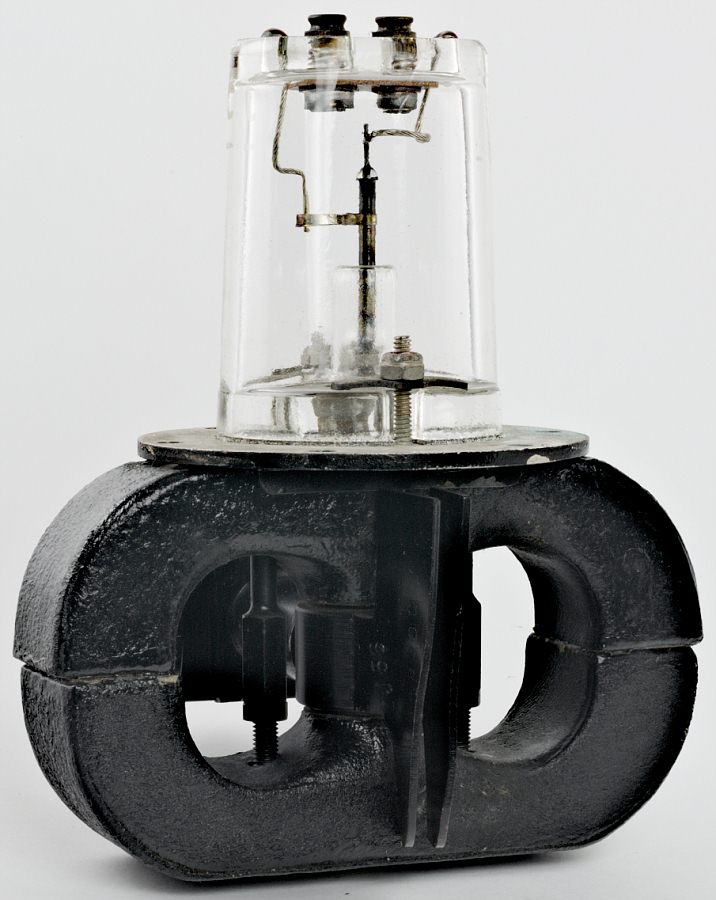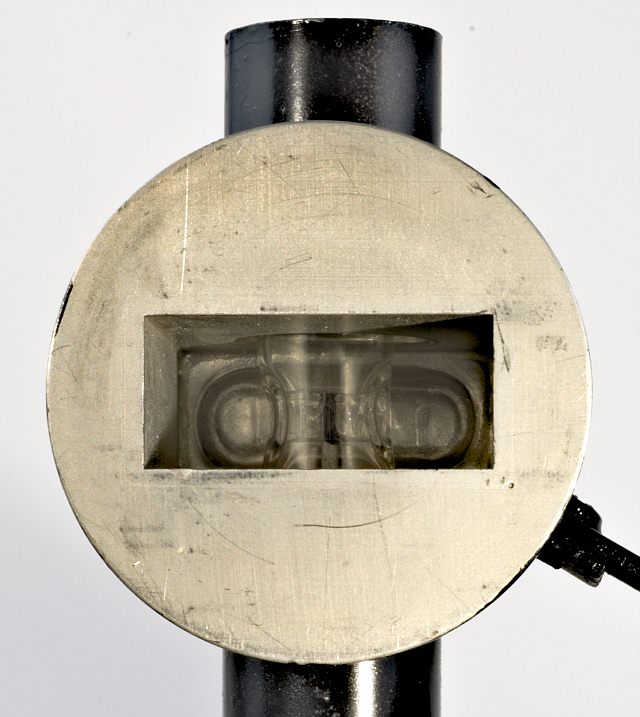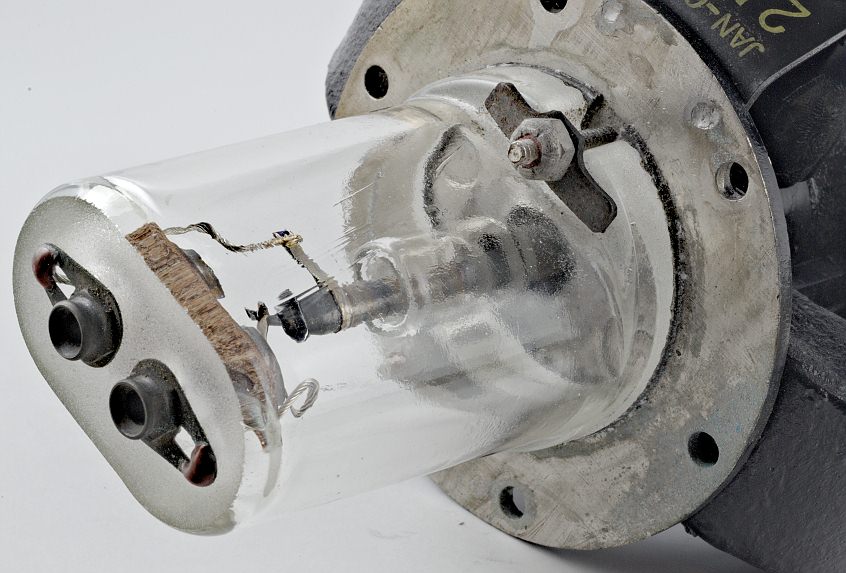 ---
Le contenu de ce site est sous copyleft

The content of this site is under copyleft

Der Inhalt dieser Website steht unter Copyleft