GE USN-Z-599 water-cooled split-anode magnetron
Magnétron à anode fendue à refroidissement par eau
Wassergekühltes Zweischlitz-Magnetron
Developmental split anode CW magnetron tube.
Power output was upwards of 1.3 kW at 200 MHz.
The anode is water-cooled through the large pins.
Filament power is applied through the two small pins.
The tube used an external magnet and tuned cavity for operation.

Hauteur • Height • Höhe : 168 mm • 6" 6/10
Diamètre • Diameter • Durchmesser : 51 mm • 2"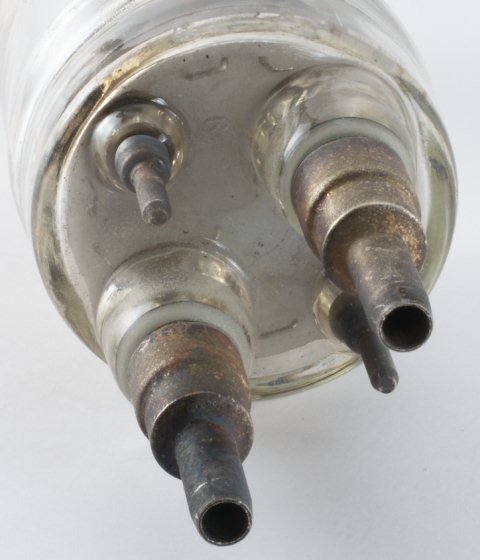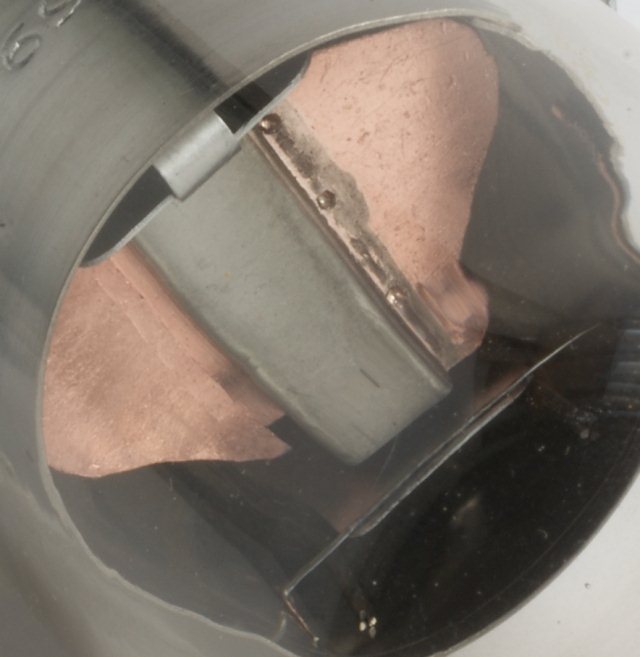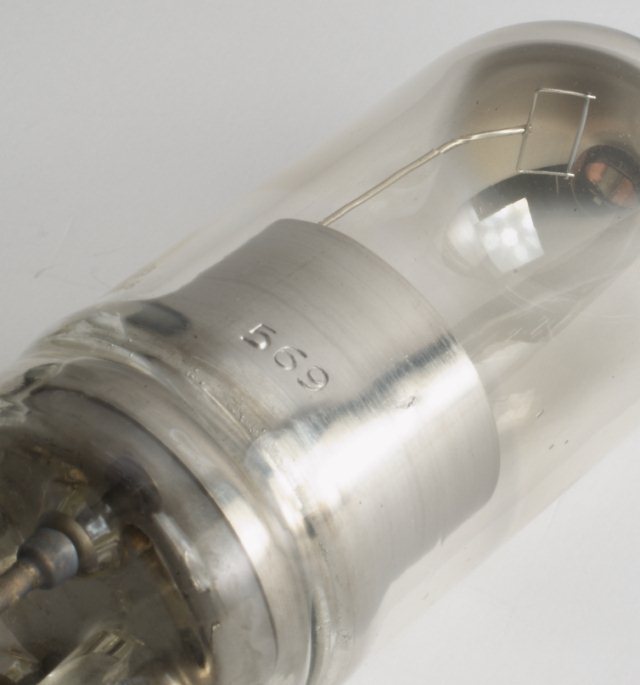 ---
Le contenu de ce site est sous copyleft

The content of this site is under copyleft

Der Inhalt dieser Website steht unter Copyleft