Early Raytheon Liquid-cooled Cavity Magnetron
Magnétron à cavités refroidi par liquide
Hohlraum-Magnetron, flüssigkeitsgekühlt
Serial Number B-62
Probably made in 1942.
Aucune information disponible. Toute aide est bienvenue !
No information available. Any help welcome!
Keine Information verfügbar. Jede Hilfe willkommen!
A similar model can be seen on the National Valve Museum website.
See also: Rod Burman, German Magnetrons - The LMS11, Tube Collector, Vol. 16 No. 2, April, 2014.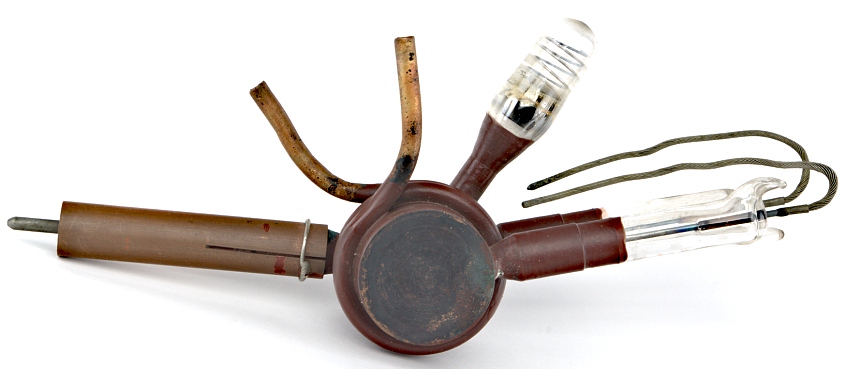 180 x 73 x 32 mm • 7" 1/8 x 2" 7/8 x 1" 1/4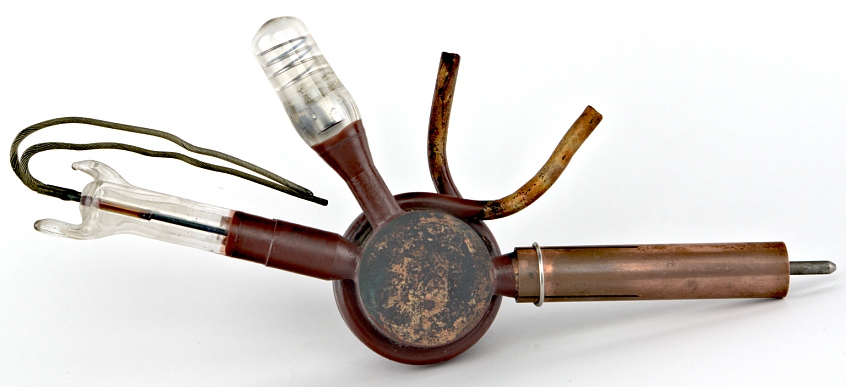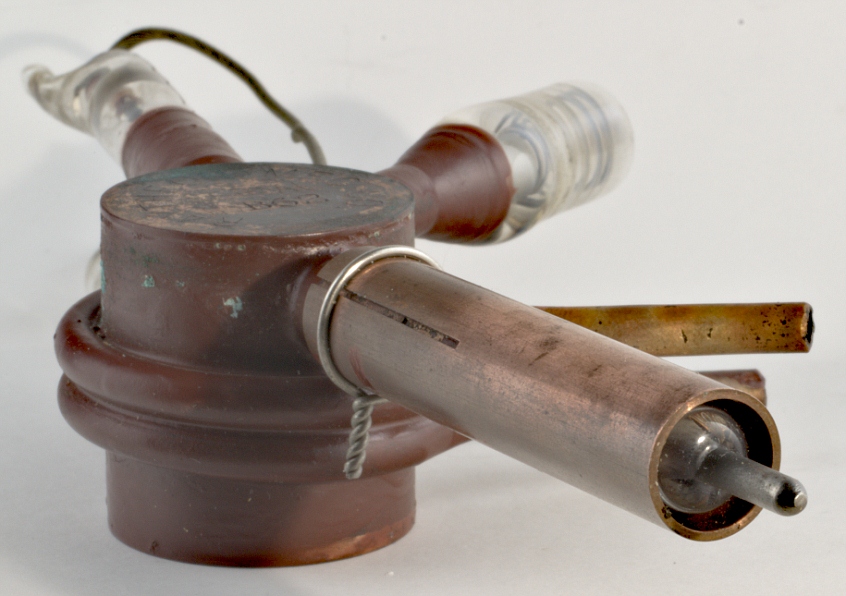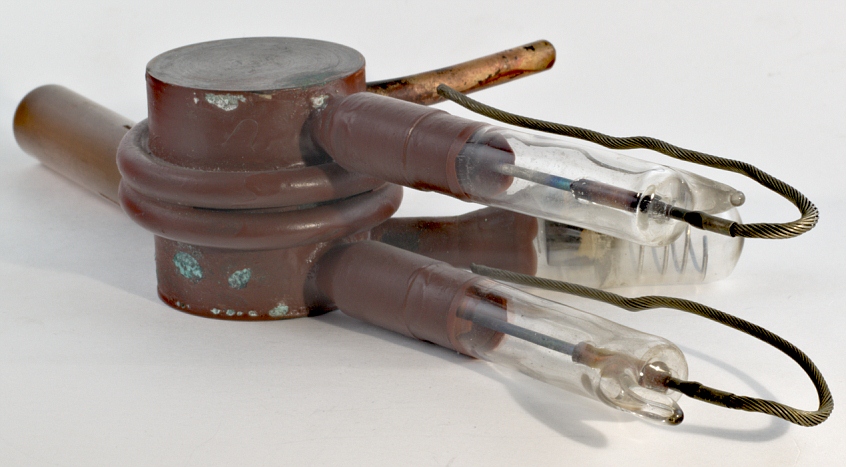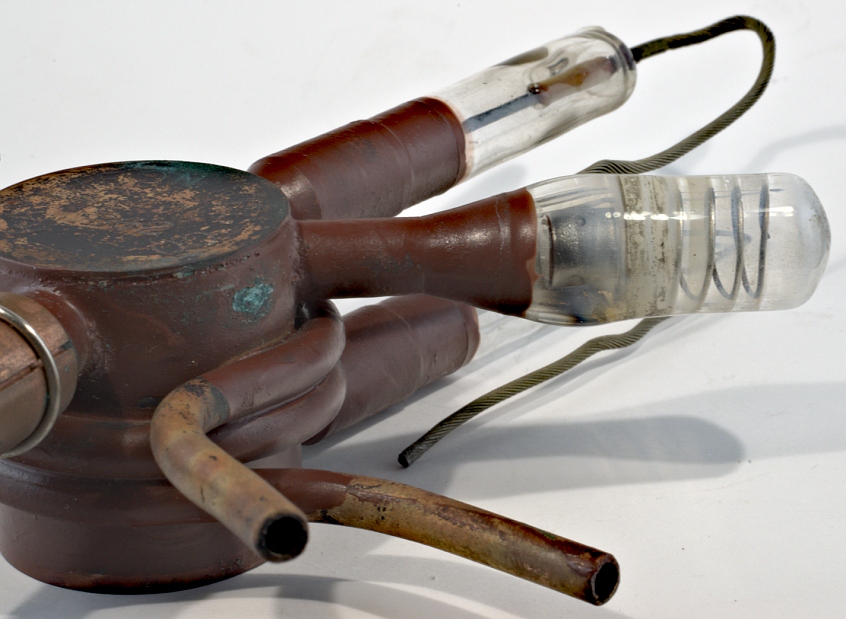 The function of the spring is to support the getter cup and maintain it in place.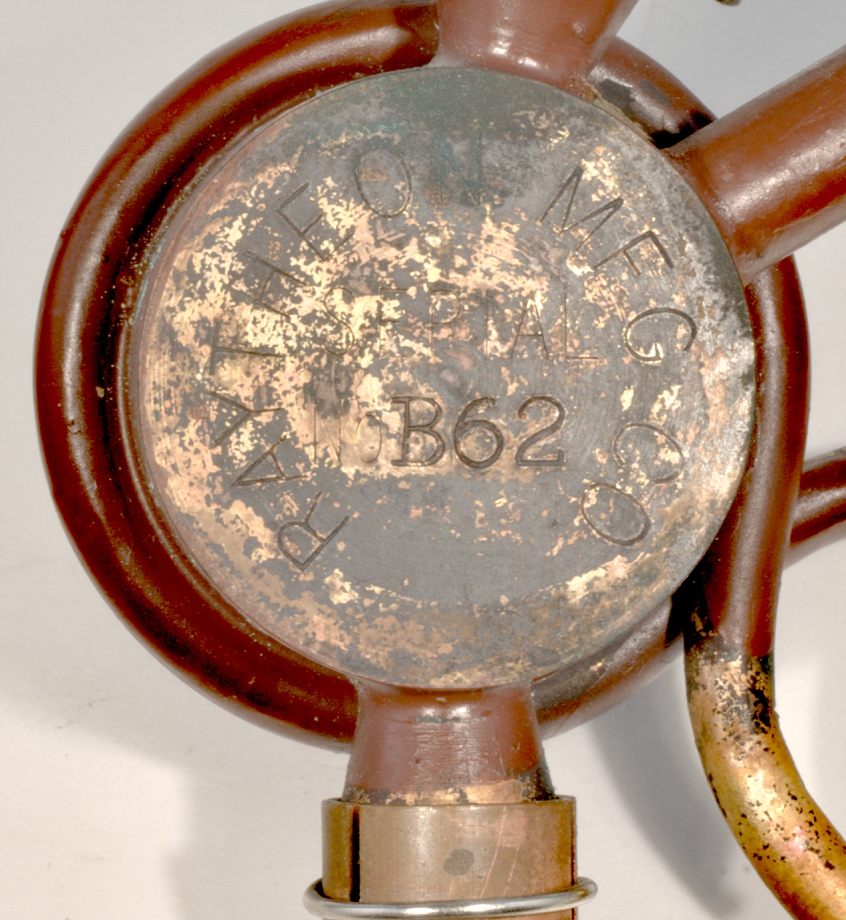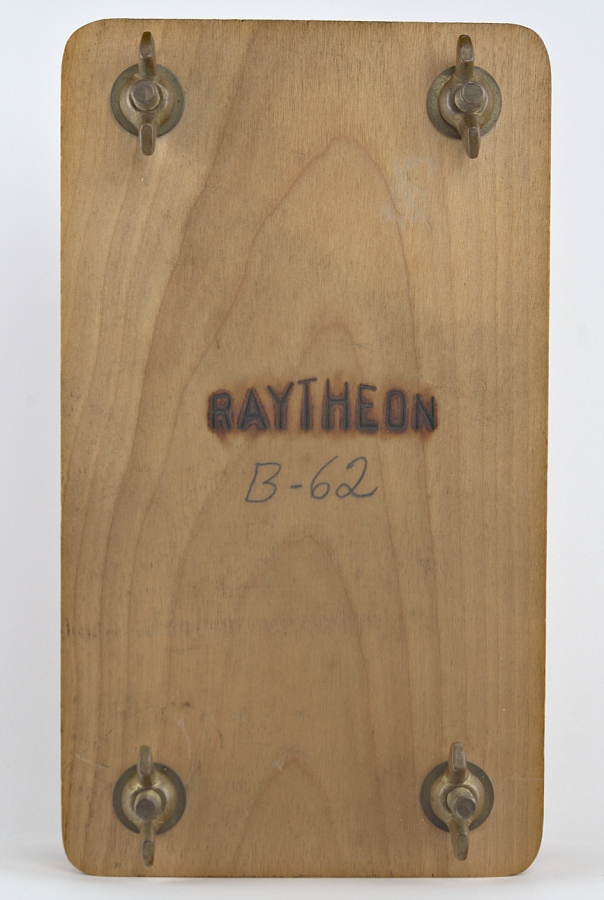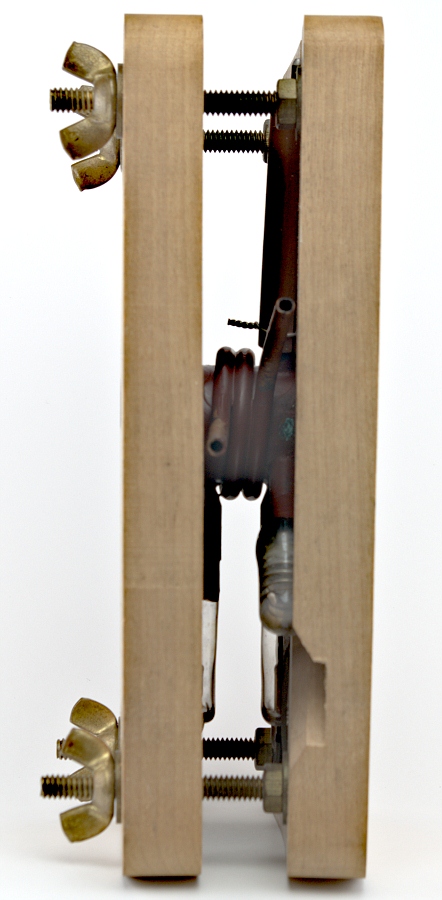 ---
Le contenu de ce site est sous copyleft

The content of this site is under copyleft

Der Inhalt dieser Website steht unter Copyleft