THOMSON-CSF F4029E Carcinotron "O"
Tube à ondes régressives
Backward Wave Oscillator
Rückwärtswellenröhre
"Carcinotron" was the trade name for backward wave oscillator tubes manufactured by THOMSON-CSF (now Thales), named after the crayfish (Greek karkunos), which swims backwards.
Here is the type F4029E, mounted on four VIBRACHOC antivibration systems.
Frequency: 2 to 4 GHz.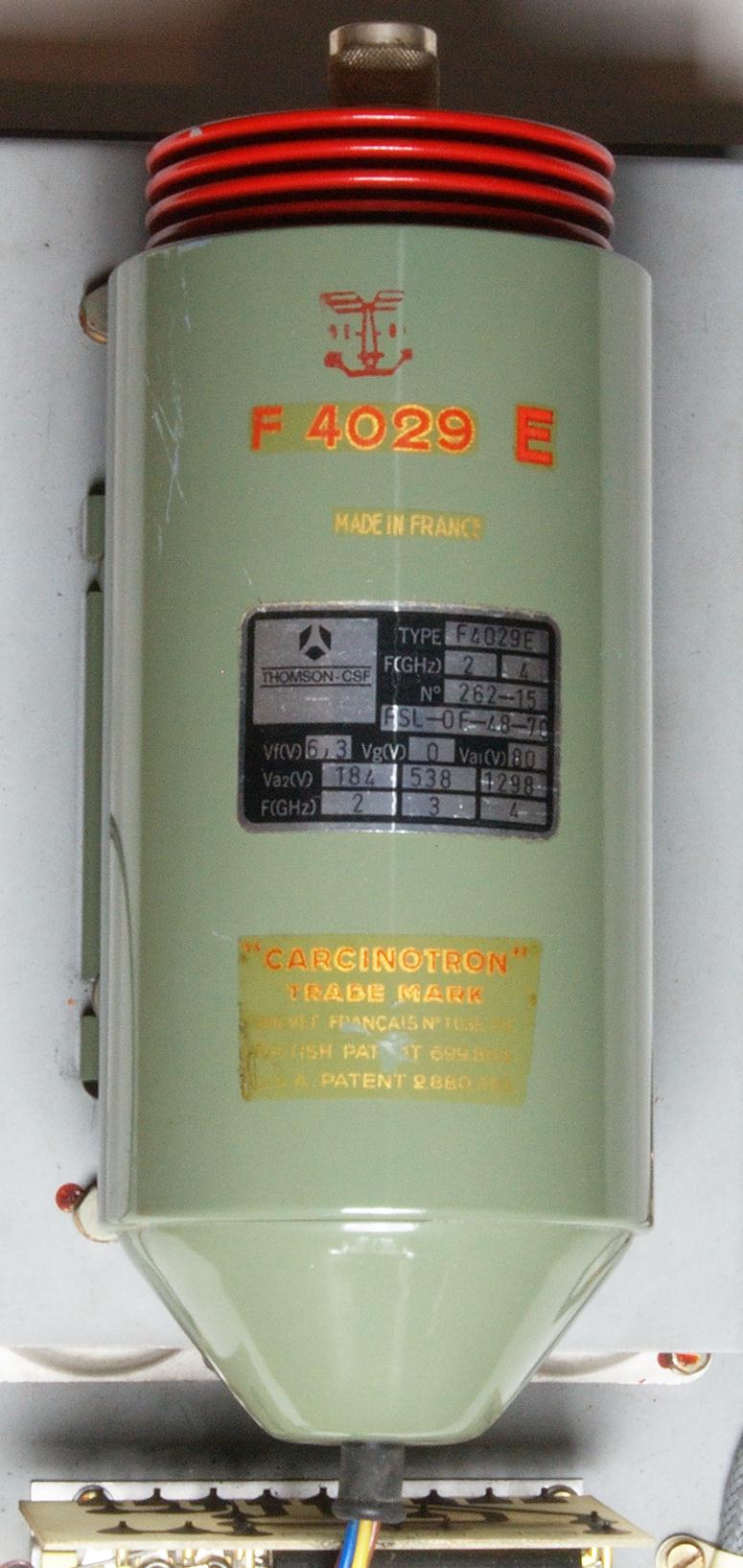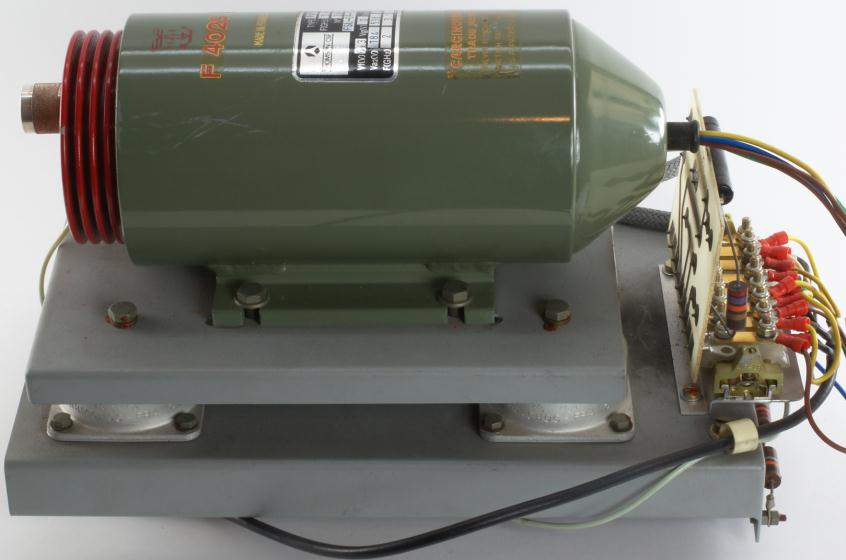 Close-ups of the vacuum tube mounted inside the ring magnet: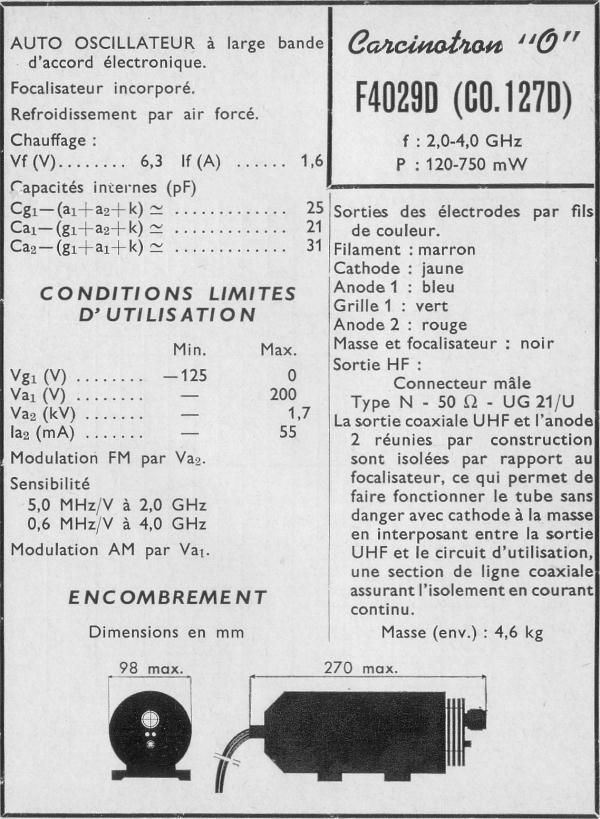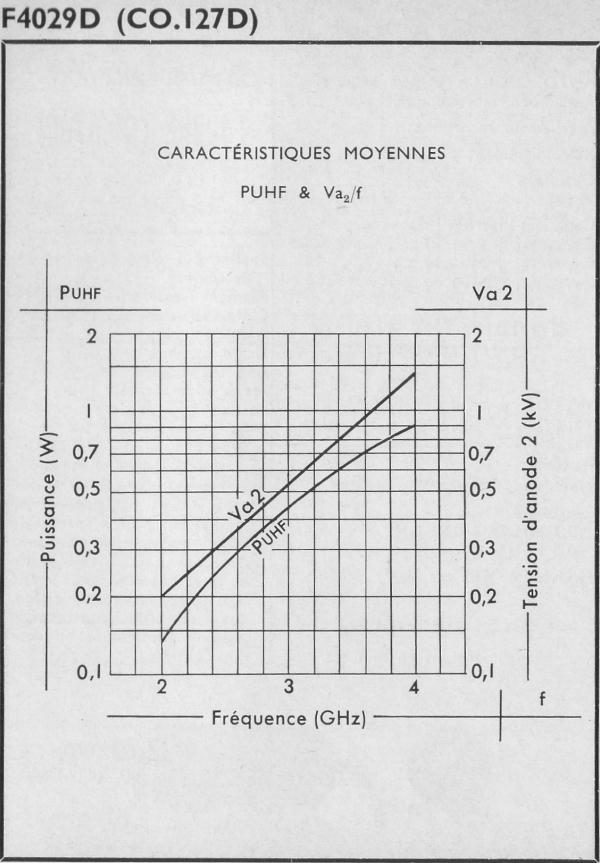 ---
Le contenu de ce site est sous copyleft

The content of this site is under copyleft

Der Inhalt dieser Website steht unter Copyleft