VARIAN BOMAC JAN-1B24A Gas Switching Tube (TR Cell)
Alternat
TR-Zelle
Gas switching tube of the integral-cavity tunable type for use in simple duplexers in pulsed microwave circuits which do not require that the short circuit in the tube have a fixed electrical position. The tube operates to decouple effectively the receiver from a common transmitting and receiving antenna during a transmission period. The operational band is from 8.49 to 9.6 GHz.
Radioactive tube: contains 0.15 microcuries of Cobalt 60.
Fiche technique • Data sheet • Datenblatt: 1B24A.pdf & 1B24A.pdf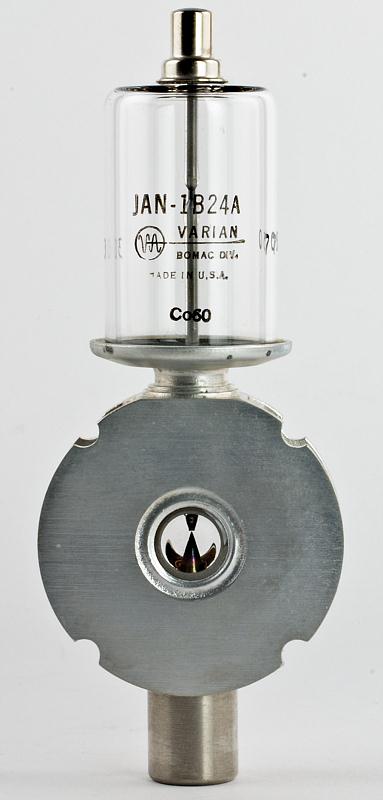 Hauteur • Height • Höhe : 114 mm • 4" 1/2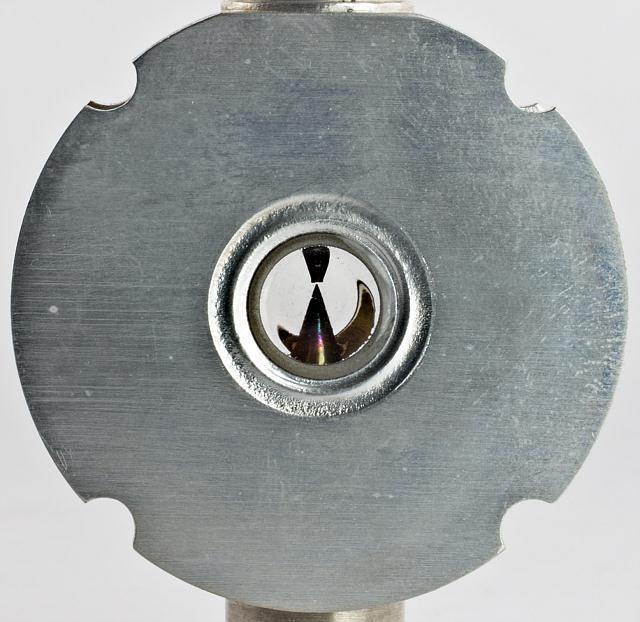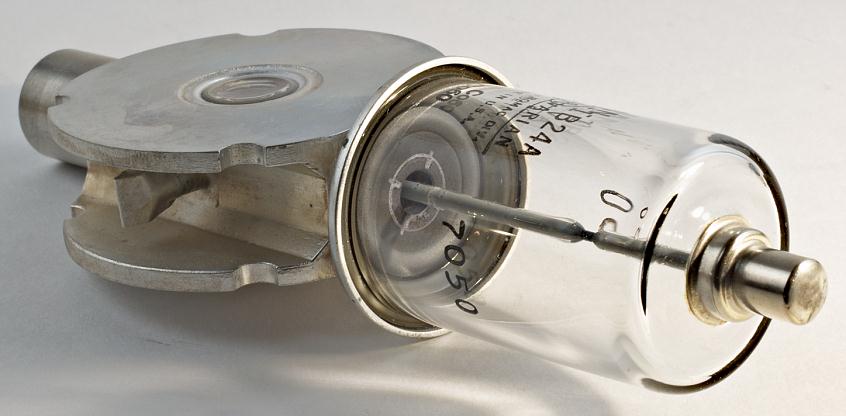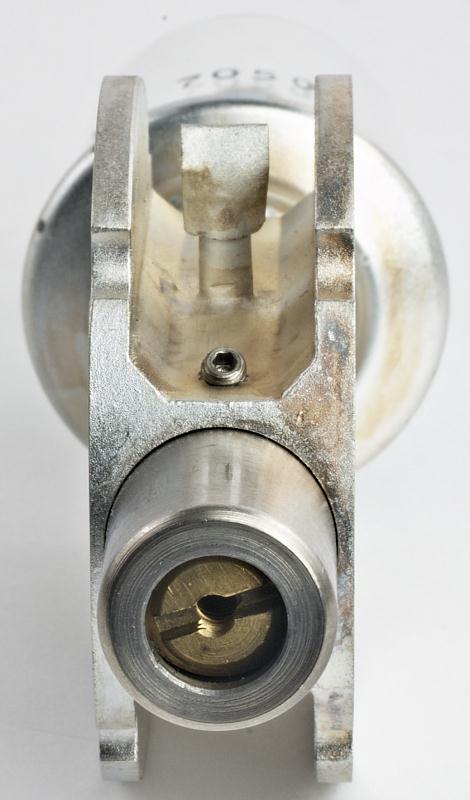 ---
Le contenu de ce site est sous copyleft

The content of this site is under copyleft

Der Inhalt dieser Website steht unter Copyleft