Westinghouse 1B26 Tunable Gas Switching Tube (TR Cell)
Alternat
TR-Zelle
Original box dated 1945.
Contains 0.15 μCi of 60Co.
Developed by Westinghouse Research group and C.W. Zabel at the M.I.T. Radiation Laboratory Production by Westinghouse and Sylvania for radars at 24 GHz (1.25 cm band) during the WWII. These high resolutions radars were used to protect the USA-UK marine convoys from the German submarines, like the short wavelength (1.25 cm) can be used to detect the snorkel or periscope of submarines. And its small size permited to use it on the aircraft around the convoys.
This TR cell has a very small needle gap in the round cavity at the bottom, visible through small glass windows either side. The gap is adjustable via a screw arrangement on the right, sealed with a cylindrical metal bellows arrangement. It was used between the ring duplexer and the receiver section in a RADAR set.
Fiche technique • Data sheet • Datenblatt: 1B26.pdf
Thanks to Bill Wagner who donated this tube.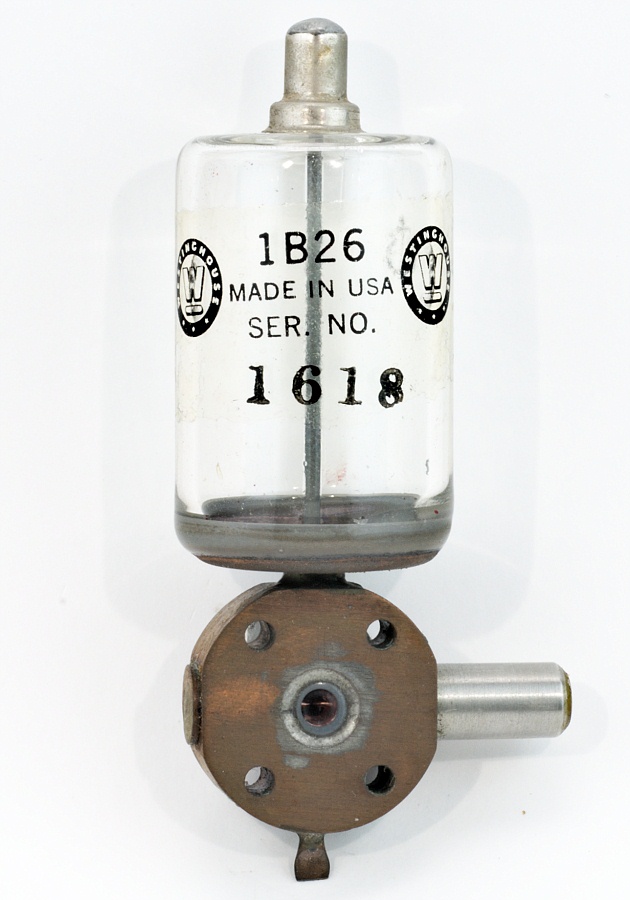 Hauteur • Height • Höhe : 87 mm • 3" 3/8
Diamètre • Diameter • Durchmesser : max. 28 mm • 1" 1/8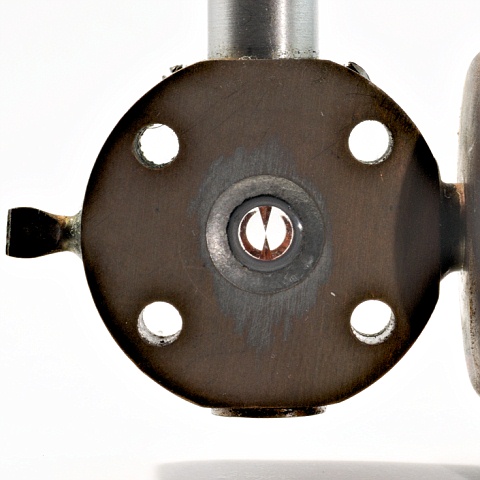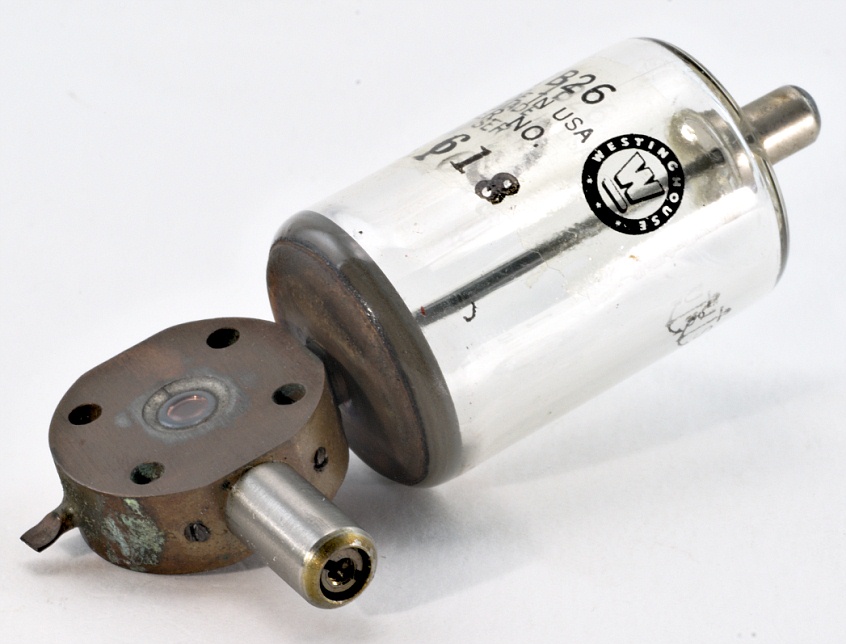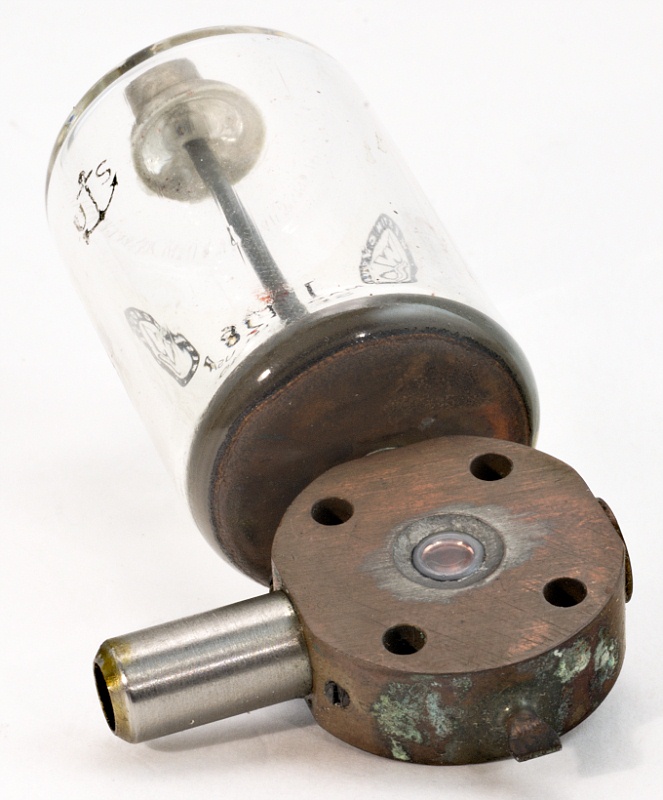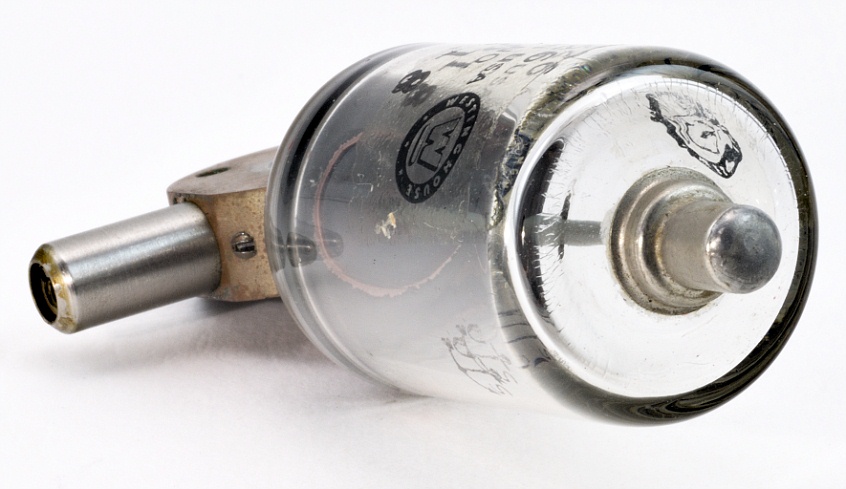 ---
Le contenu de ce site est sous copyleft

The content of this site is under copyleft

Der Inhalt dieser Website steht unter Copyleft