Rogers Radio Tube Company, Ltd TYPE 21 (REL21 - 10E/467) Transmit-Receive Switch
Tube alternat
Sperröhre, TR-Zelle
Argon-mercury atmosphere spark-gap.
Used as Transmit-Receive cell in the BC-1188A, part of SCR-636A of the CHL system manufactured by REL for the surveillance of Panama Channel. Fully interchangeable with 10E/467 used by British in their CHL (Chain Home Low) coastal defence system in WWII. Also used from mid 1942 in Admiralty naval Type 291 air/surface warning radar.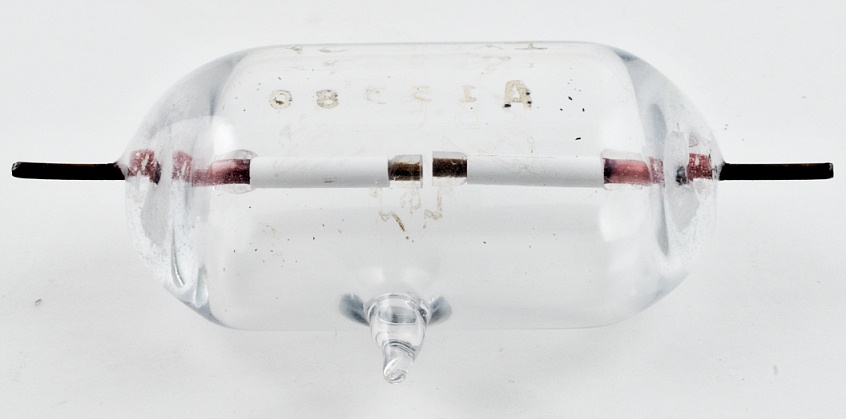 Longueur • Length • Länge : 48 mm • 1" 7/8
Diamètre • Diameter • Durchmesser : 17 mm • 11/16"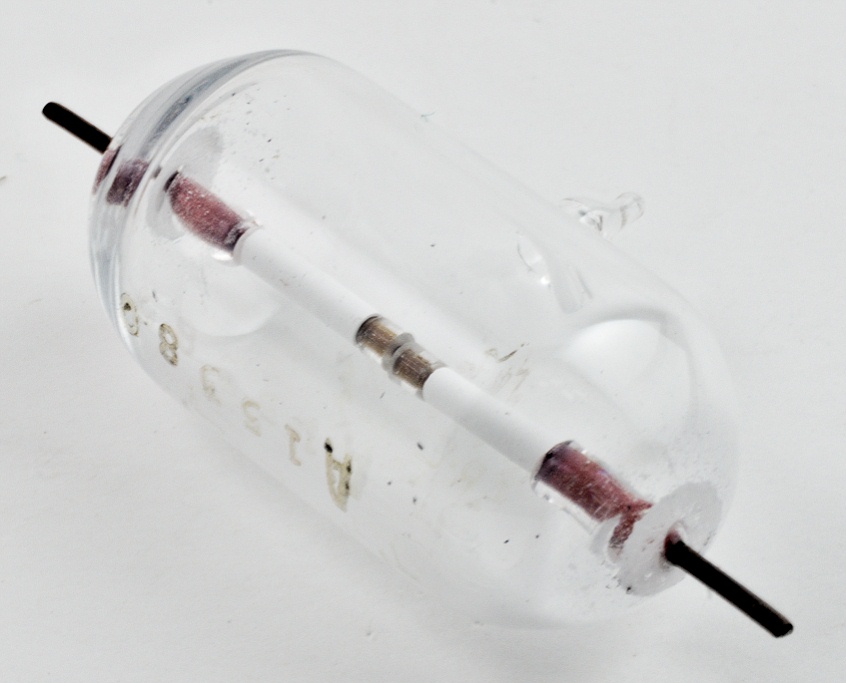 ---
Le contenu de ce site est sous copyleft

The content of this site is under copyleft

Der Inhalt dieser Website steht unter Copyleft