RADIOTRON Photocell coupled with a UX-112 triode
Cellule photoélectrique couplée à une triode
Fotozelle, gekoppelt mit einer Triode
The only example I know of a phototube coupled with a triode. The photocathode is connected to the grid, and the anode to the plate. On the other side of the bakelite base, "RADIOTRON UX-112" is engraved.

Hauteur • Height • Höhe : 18,5 cm • 7" 2/6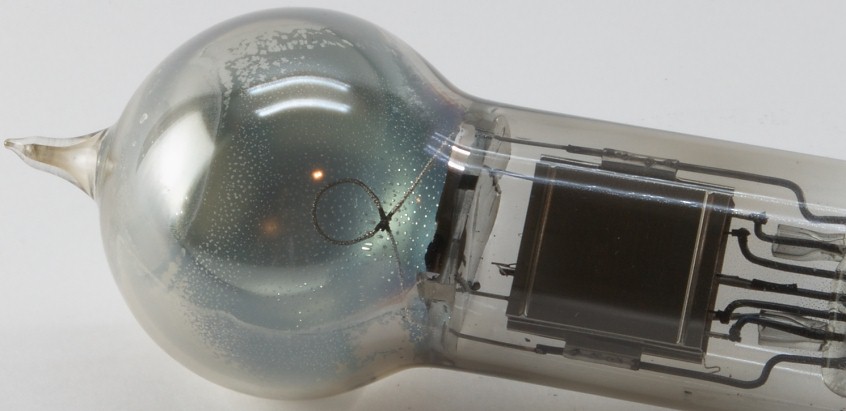 ---
Le contenu de ce site est sous copyleft

The content of this site is under copyleft

Der Inhalt dieser Website steht unter Copyleft