VALVO 155UG Fotozelle, UV-Schaltröhre, zur Flammenüberwachung
Photoelectric cell, UV Flame Detector
Cellule photoélectrique, Détecteur de flamme à UV
UV-empfindliche Schaltröhre mit Gasfüllung und kalten Elektroden, zur Flammenüberwachung von Gas- und Ölfeuerungsanlagen bei direktem 220 V~-Netzbetrieb.
Bereich der spektrale Empfindlichkeit: 200...290 nm.
UV-sensitive switching tube with gas filling and cold electrodes, for flame monitoring of gas and oil firing systems with direct 220 V ~ mains operation.
Spectral response: 200 to 290 nm.
Fiche technique • Data sheet • Datenblatt: 155UG.pdf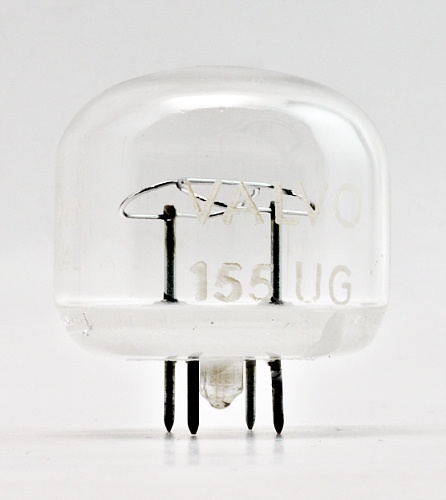 Hauteur • Height • Höhe : 31 mm • 1" 1/4
Diamètre • Diameter • Durchmesser : 28 mm • 1" 1/8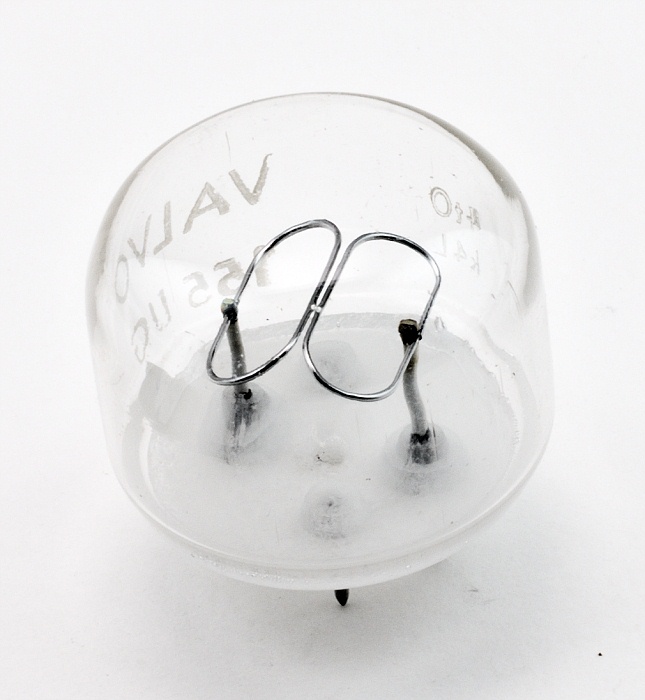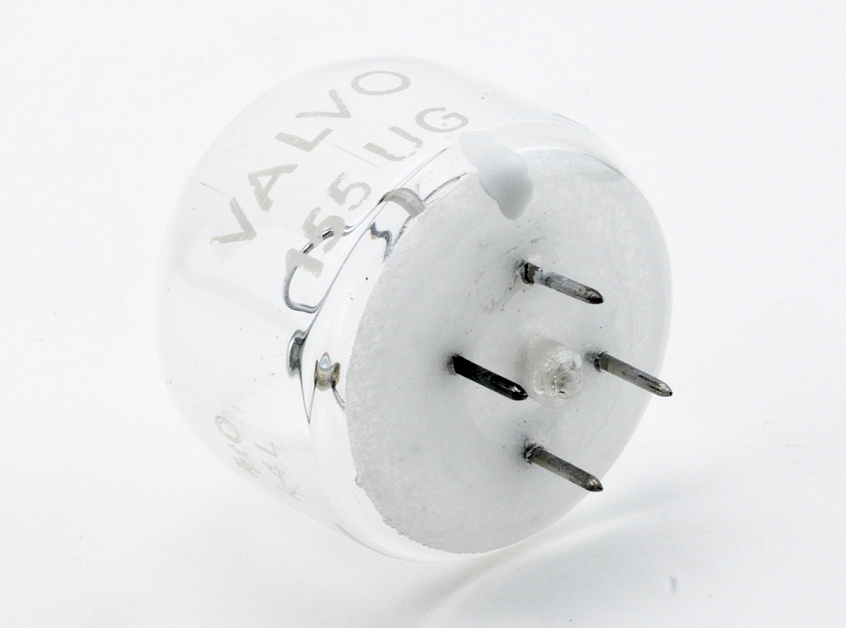 ---
Le contenu de ce site est sous copyleft

The content of this site is under copyleft

Der Inhalt dieser Website steht unter Copyleft