AEG Photozelle R-11646
Photoelectric cell
Cellule photoélectrique
Photozelle aus Hartglas mit durch Zwischengläser angeschmolzenem Quarzfenster für Messungen bis zum kurzwelligen Ultraviolett (13 000 bis 1800 Å).
Photocell made of tempered glass with fused quartz window for measurements up to the short-wave ultraviolet.
W. Kluge, Alkaliphotozellen, Z. techn. Physik Bd. 16 (1935), S. 184.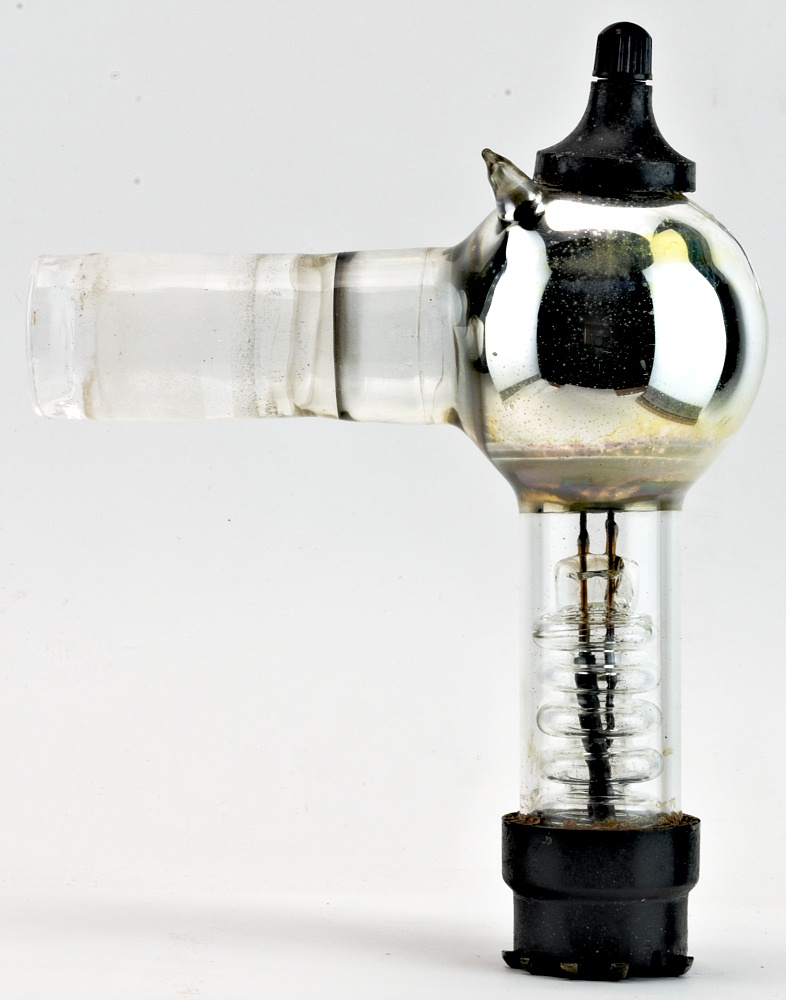 Hauteur • Height • Höhe : 141 mm • 5" 1/2
Largeur • Width • Breite : 111 mm • 4" 3/8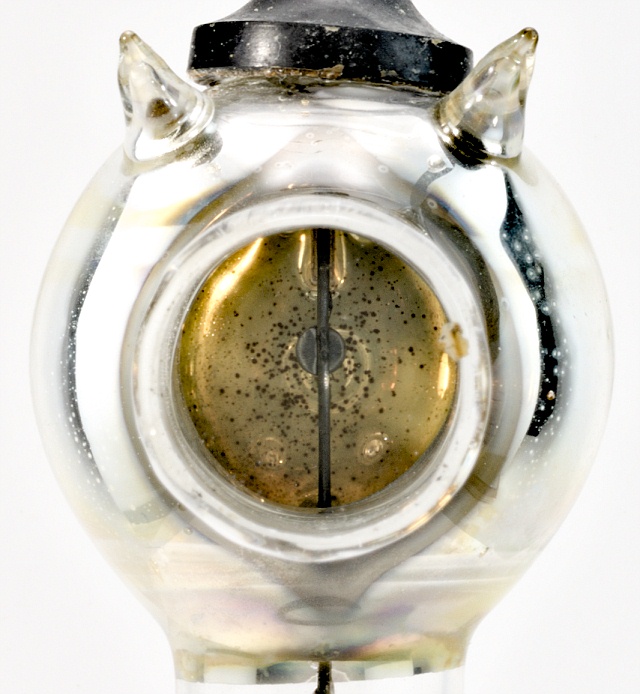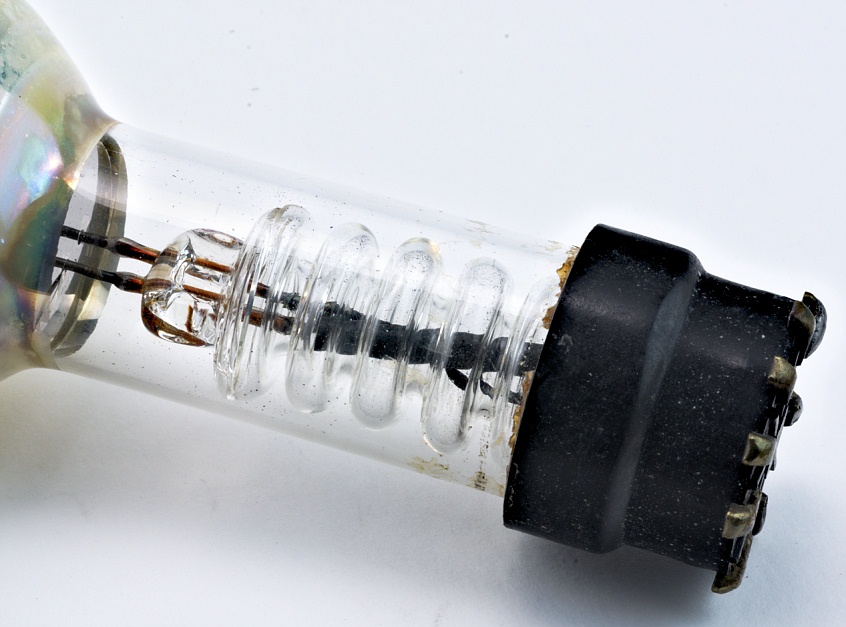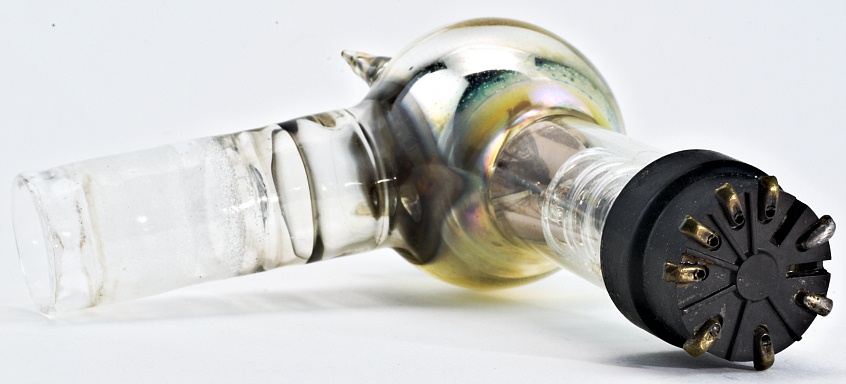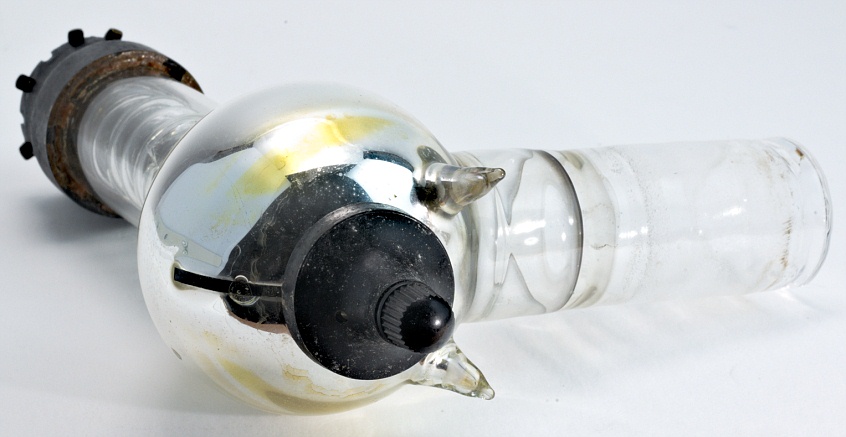 ---
Le contenu de ce site est sous copyleft

The content of this site is under copyleft

Der Inhalt dieser Website steht unter Copyleft