EMR 541A Solar Blind Photomultiplier
Photomultiplicateur du type store vénitien
Jalousieform Fotovervielfacher
Manufactured by Electro-Mechanical Research (EMR), Inc. (a subsidiary of Schlumberger Ltd.) - ASCOP Division (formerly Applied Science Corporation of Princeton), Princeton, N.J.
See also • Voir aussi • Siehe auch : EMR 541A with exhaust tip
This highly ruggedized tube is designed for difficult environmental conditions such as those encountered in space exploration.
The tube envelope consists of successive fused kovar and 7052 (borosilicate) glass rings. Each venetian-blind dynode with its associated field shaping grid is welded directly to a kovar ring which serves as an electrical feed-through.
The remarkable mechanical ruggedness of this structure can be easily understood since each lightweight electrode is very securely and closely anchored to the envelope. The tube can sustain, without damage, shocks and vibrations which would destroy heavy electrode configurations held at the end of long mounts.
Interstage resistors are welded directly to the kovar rings of the envelope, so that only three leads are brought out the back of the tube: cathode connection (-HV), positive high voltage, and signal (anode). The tubes are then encapsulated and packaged in an epoxy-fiberglass shell.
• Photocathode: Bi-alkali
• Window: Sapphire
• Spectral response: 3000 to 4000 Å
• Maximum response: 3200 Å
• Current amplification: 10 x 105
• Dynode: Hg-Mg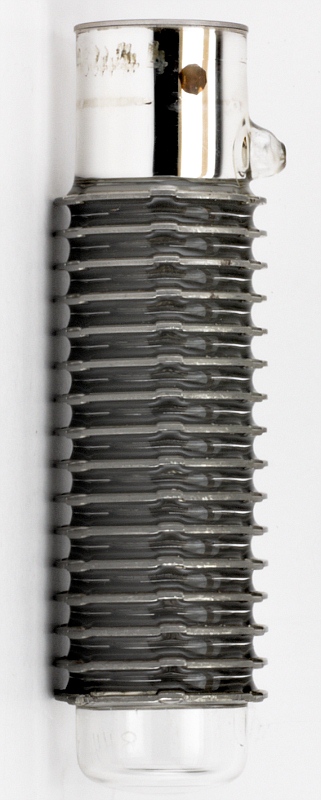 Diamètre • Diameter • Durchmesser : 25 mm • 1"
Longueur • Length • Länge : 92 mm • 3" 5/8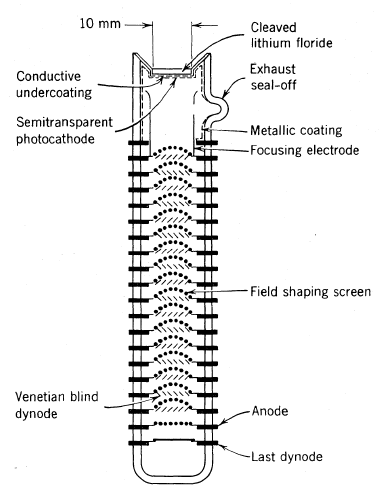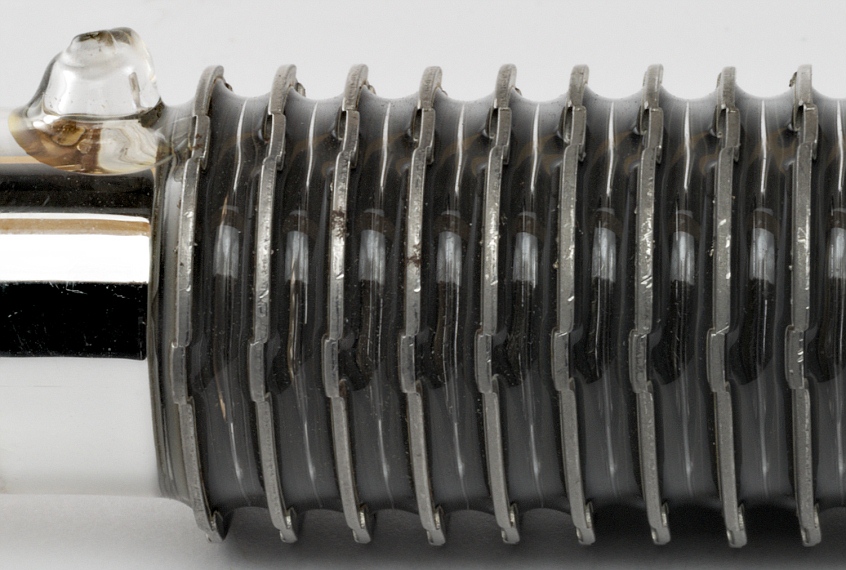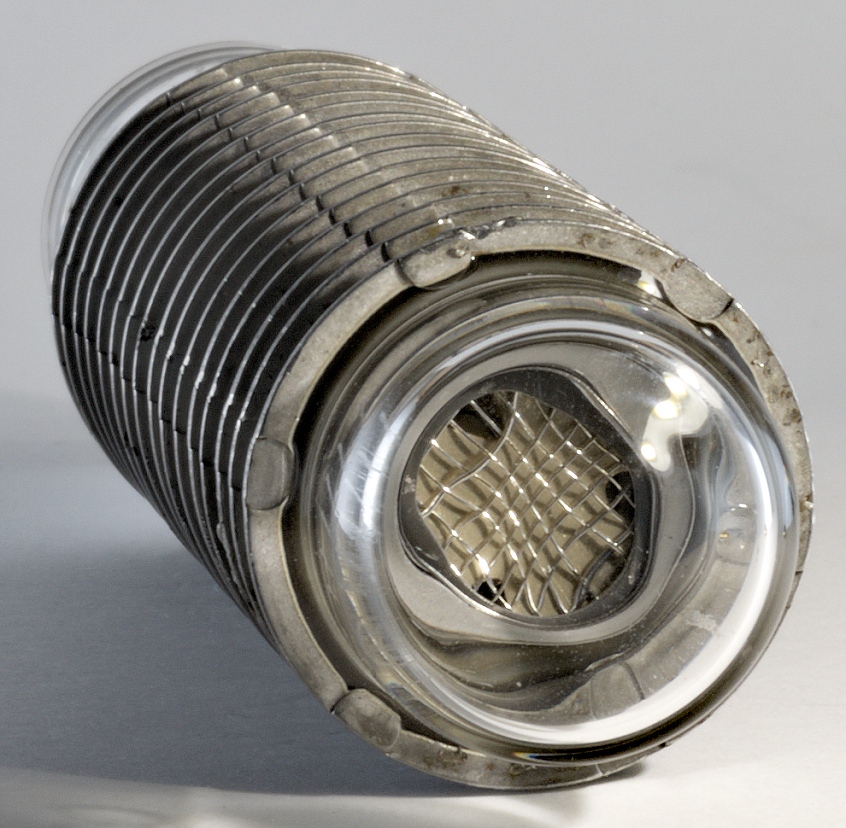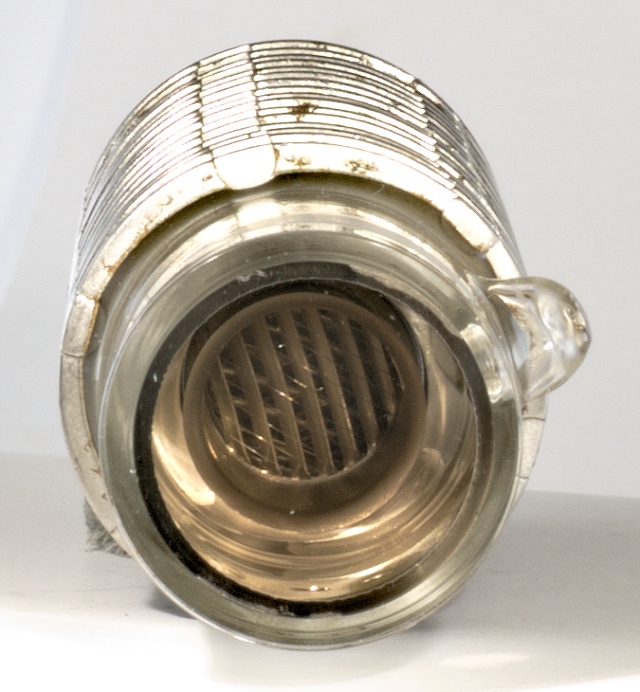 ---
Le contenu de ce site est sous copyleft

The content of this site is under copyleft

Der Inhalt dieser Website steht unter Copyleft