ITTIL Deflectable Photomultiplier FW-129 G
Tube photomultiplicateur
Fotovervielfacher
16-stage multiplier photo tube of the end-window type having an S—11 spectral response, developed primarily for astronomical applications. A cesium-antimony photocathode is used, with a mean value of sensitivity of 40µa per lumen. The spectral response is S-11, with maximum response at a wavelength of 4400 Angstroms. The diameter of the photocathode is 0.75 inches.
For technical details, see: ITTIL Deflectable Photomultipliers
Hauteur • Height • Höhe : 155 mm • 6" 1/8
Diamètre • Diameter • Durchmesser : 44 mm • 2" 3/4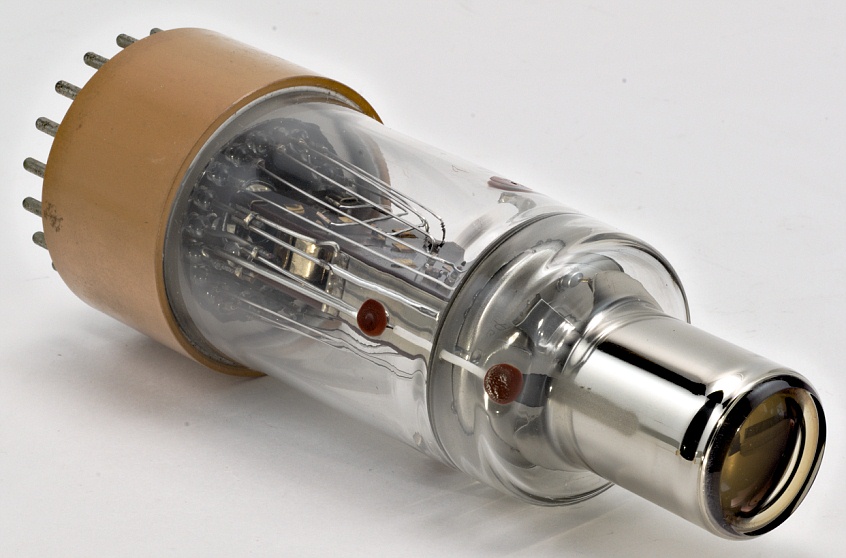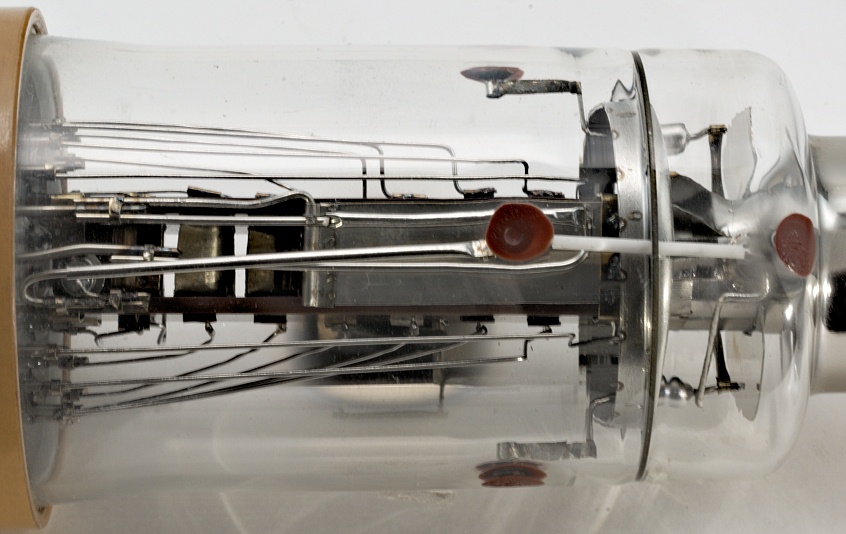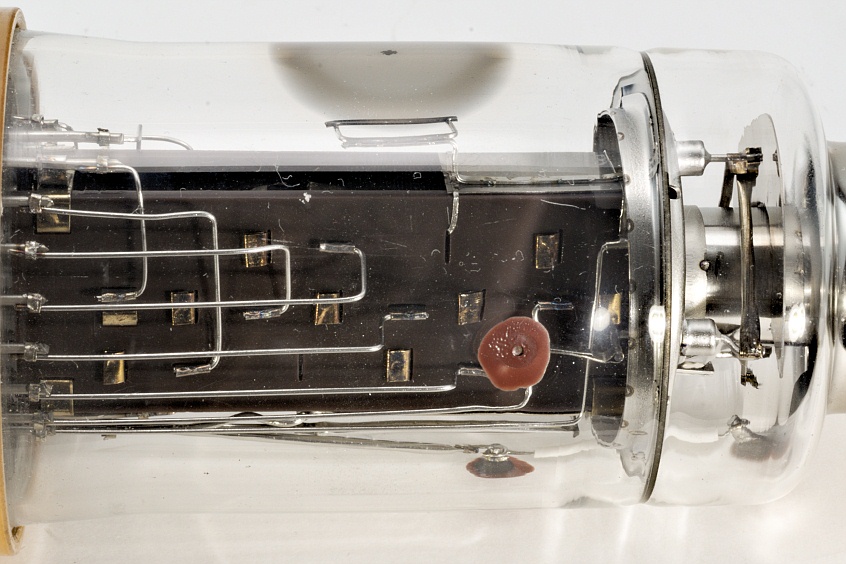 ---
Le contenu de ce site est sous copyleft

The content of this site is under copyleft

Der Inhalt dieser Website steht unter Copyleft