ITTIL FW-130 Deflectable Photomultiplier with ZIMMER OHG Housing
Tube photomultiplicateur
Fotovervielfacher
ITTIL = ITT INDUSTRIAL LABORATORIES, Fort Wayne, Indiana.
Housing: Karl F. Zimmer OHG, Darmstadt-Rossdorf (Germany).
16-stage low noise photomultiplier with an effective S-20 photocathode diameter of 0.35 mm, equipped with a multireflective aluminized quartz hemisphere to enhance quantum efficiency in the yellow and red regions. Uncooled, its dark count rate is 3 count per second.
For technical details, see: ITTIL Deflectable Photomultipliers
Thanks to Eric Tauecchio who donated this tube.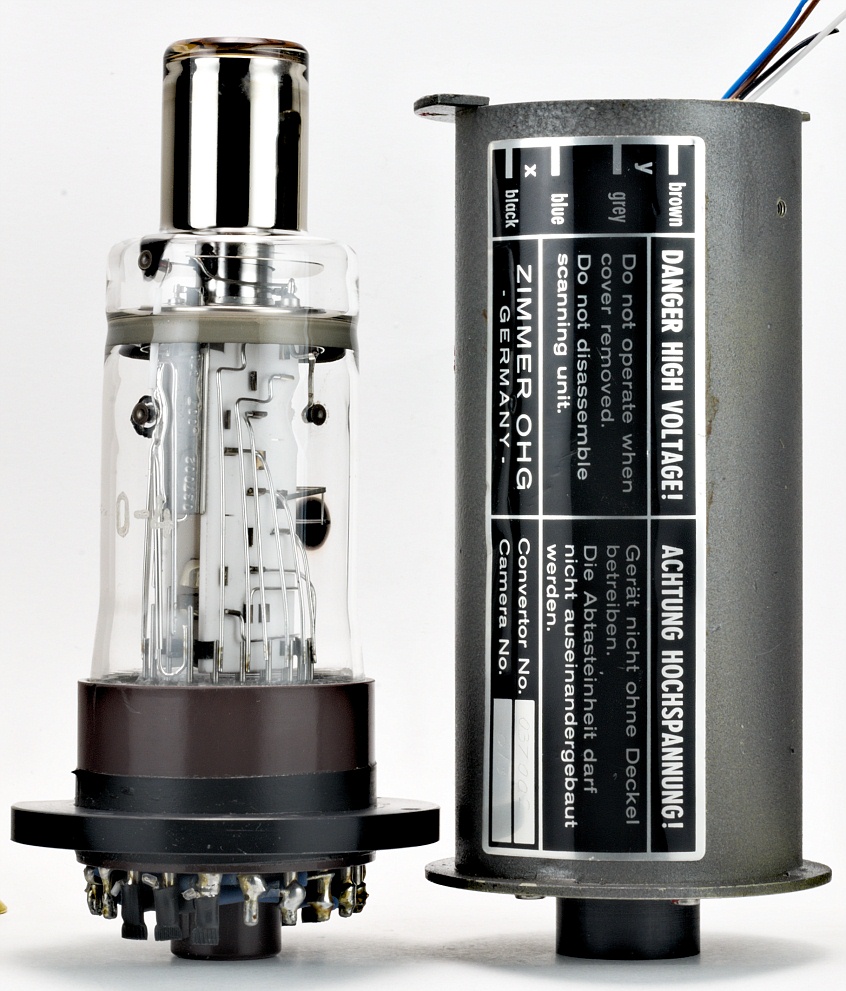 Photomultiplier:
Hauteur • Height • Höhe : 160 mm • 6" 1/4
Diamètre • Diameter • Durchmesser : 44 mm • 2" 3/4
Housing:
Hauteur • Height • Höhe : 146 mm • 5" 3/4
Diamètre • Diameter • Durchmesser : 60 mm • 2" 3/8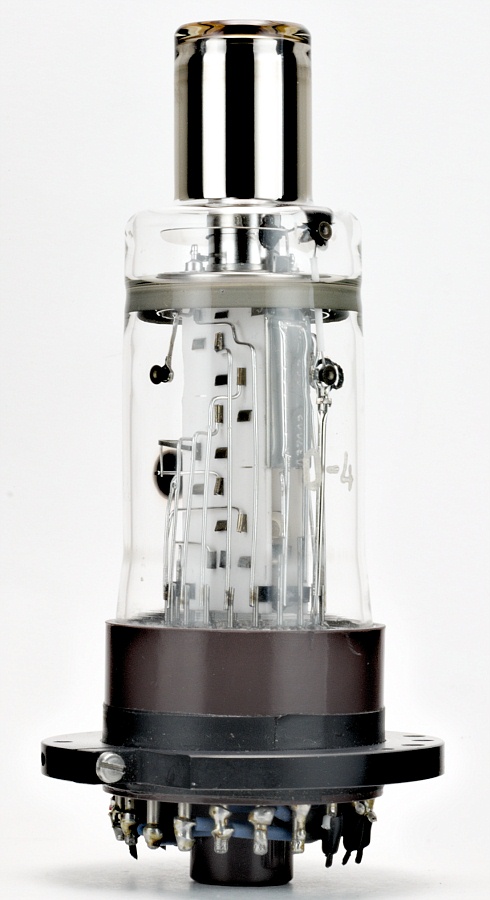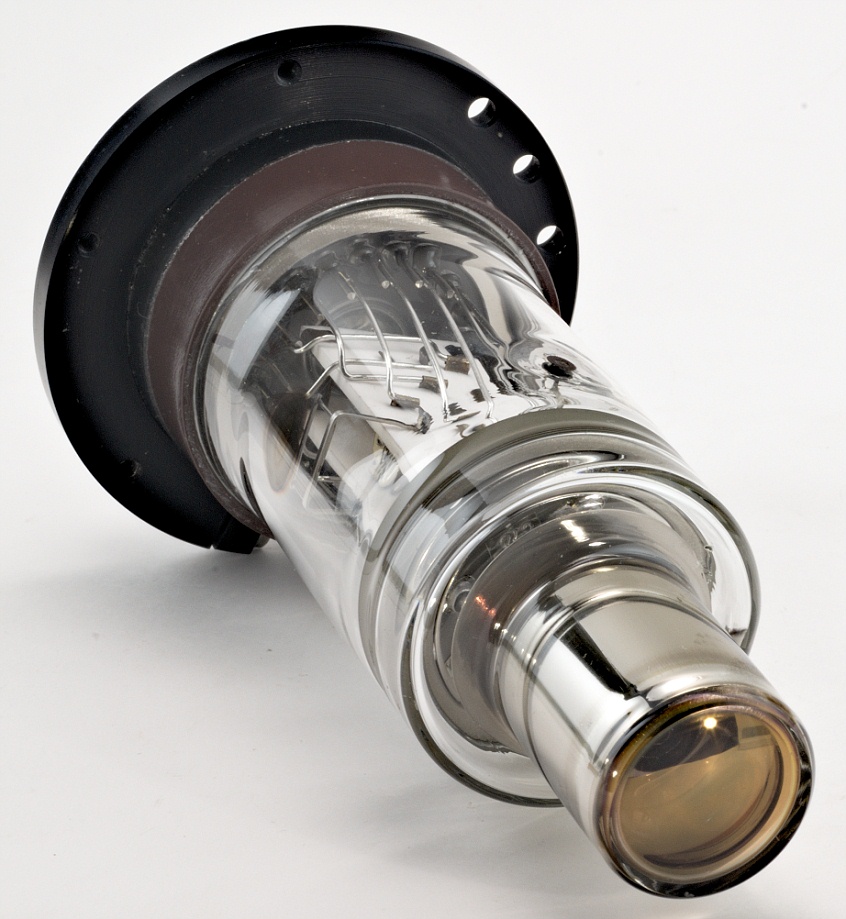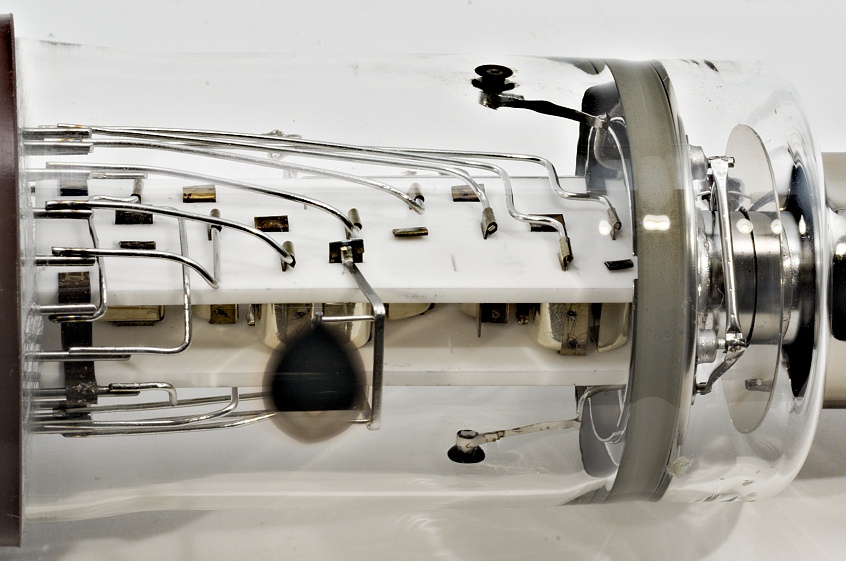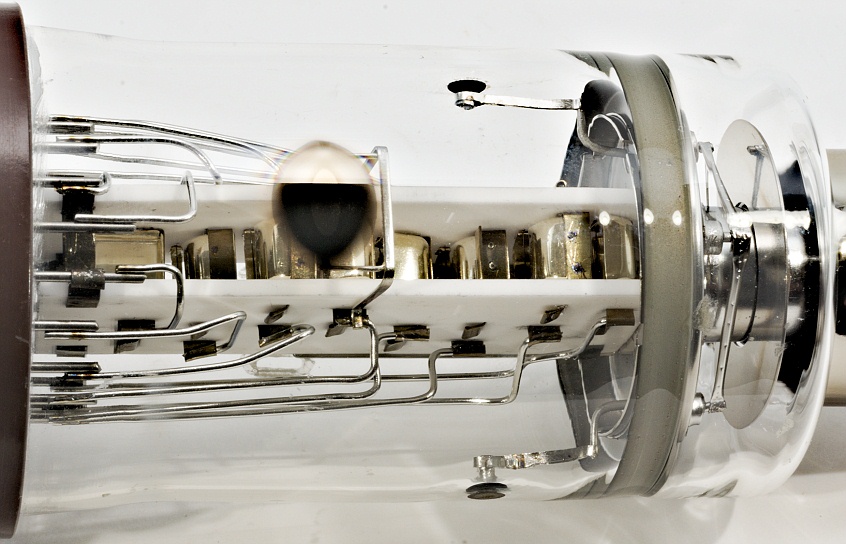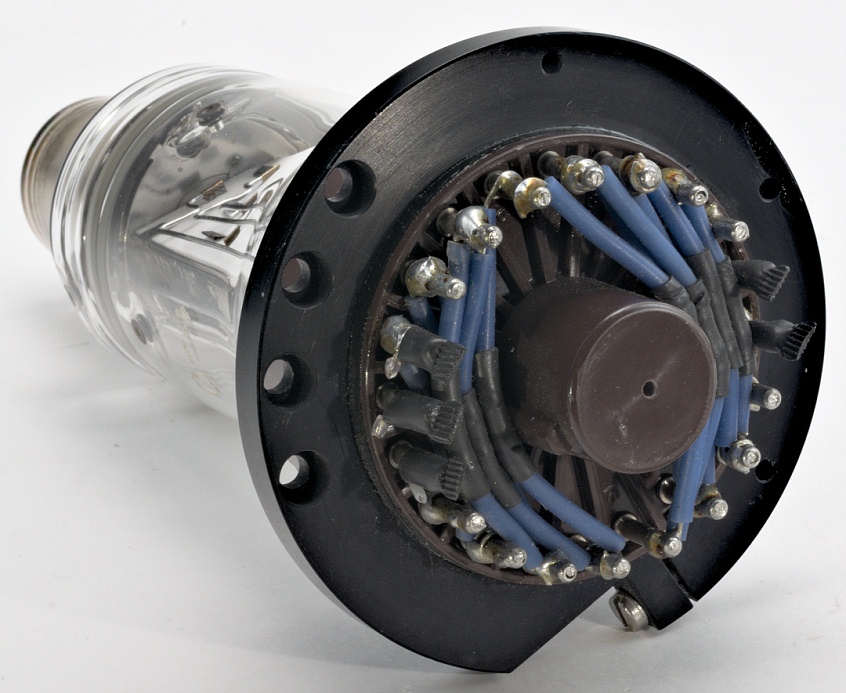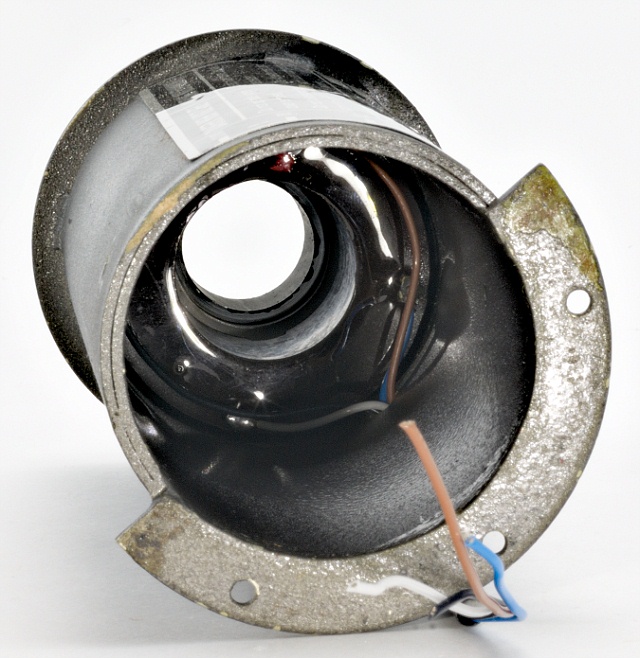 Deflection coil inside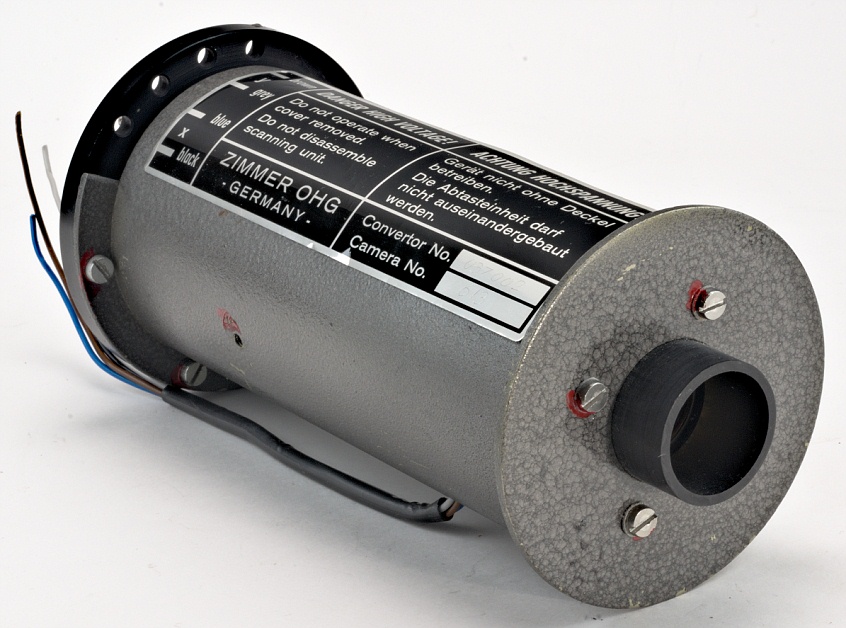 ---
Le contenu de ce site est sous copyleft

The content of this site is under copyleft

Der Inhalt dieser Website steht unter Copyleft