MasCom MC17A Open photomultiplier without glass envelope
Photomultiplicateur sans fenêtre
Offene Fotovervielfacher
Manufactured by • Fabriqué par • Hergestellt von : MasCom Technologies GmbH, Bremen, Germany.
This is an early version of Model MC17A, widely used in the detector section of mass spectrometers from Finnigan and/or Thermo Fisher. In the actual design the voltage dividing over the dynodes is done by thin film resistors directly printed on the ceramic spacers, but in elder designs a network of discrete resistors was used.
Special thanks to Stefan Rölke for identifying this device.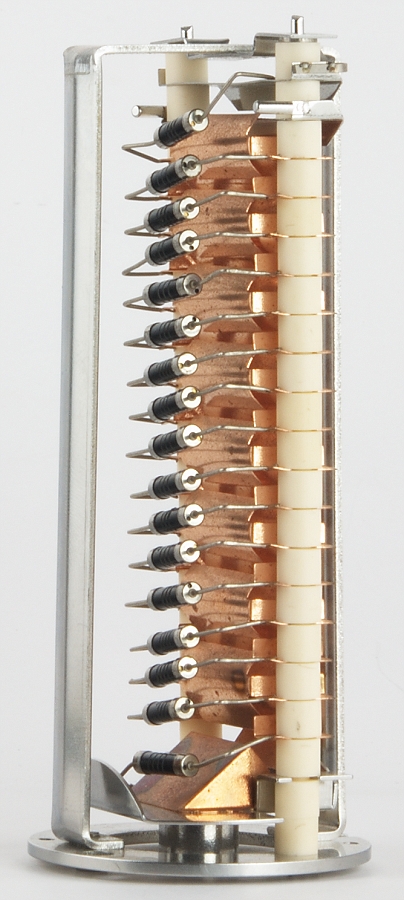 Hauteur • Height • Höhe : 94 mm • 3" 11/16
Diamètre • Diameter • Durchmesser : 38 mm • 1" 1/2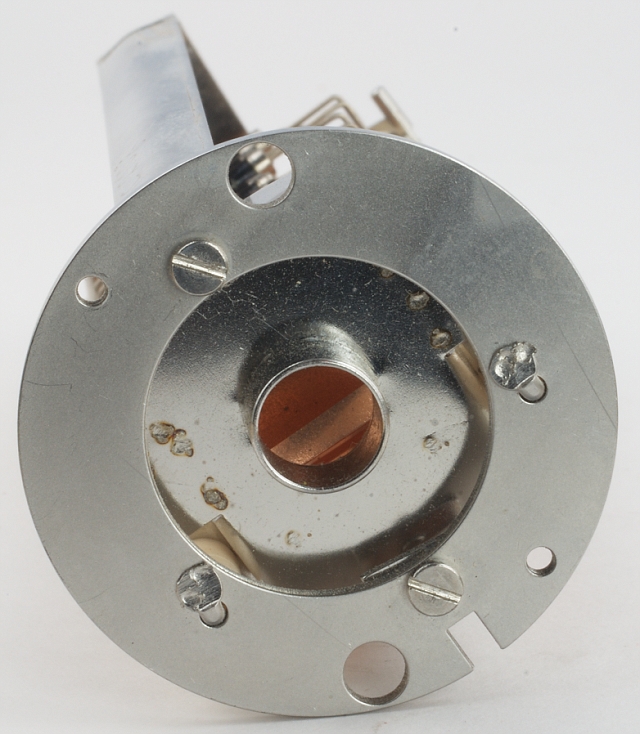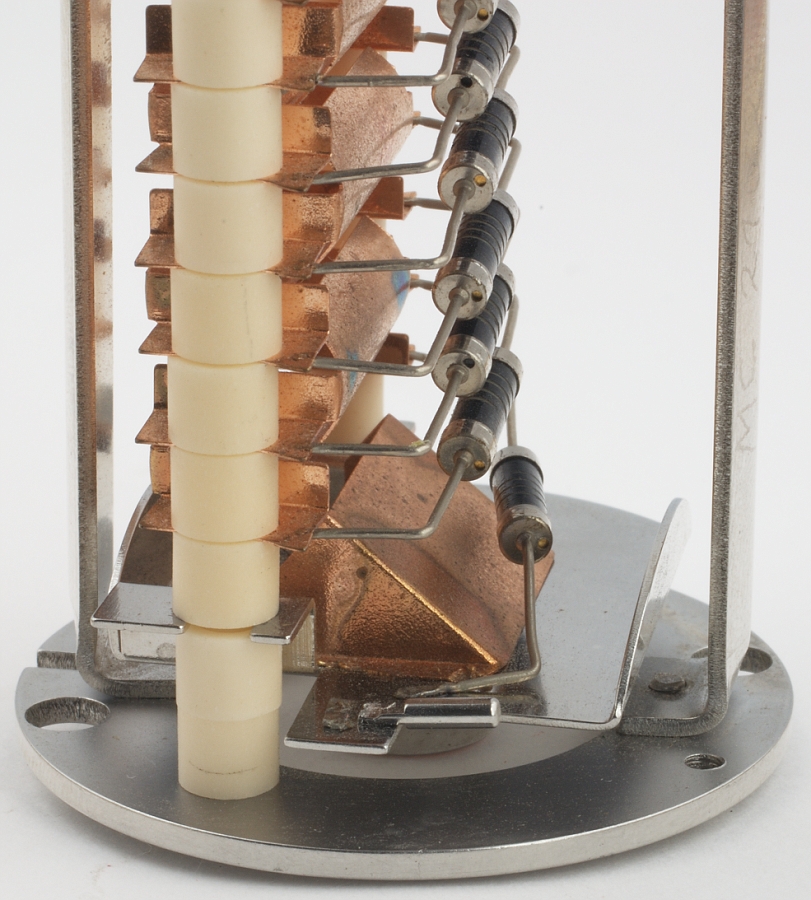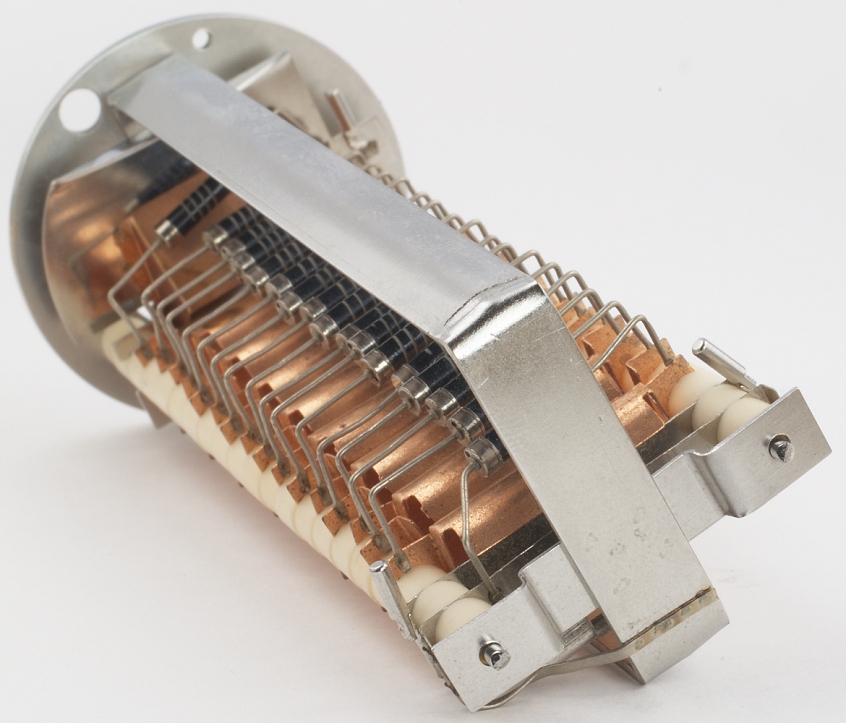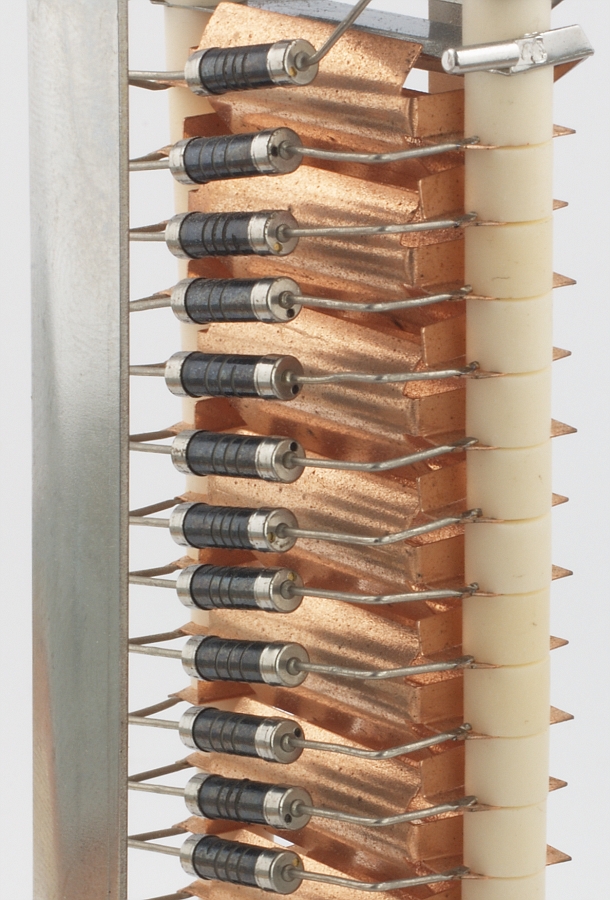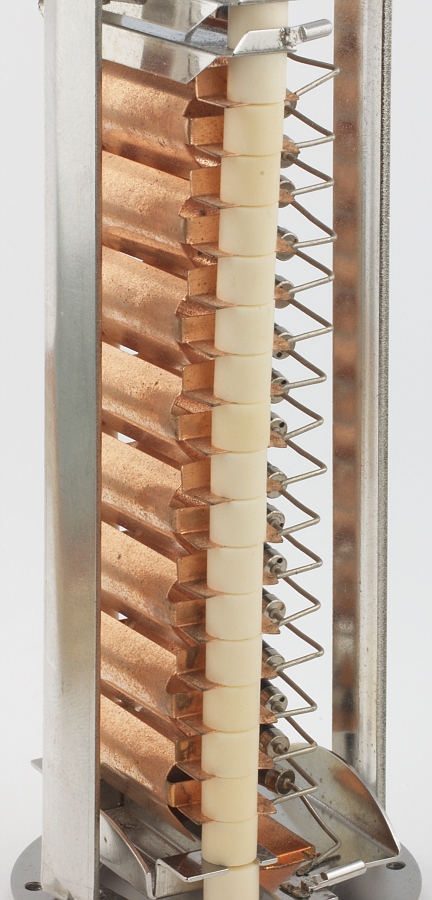 ---
Le contenu de ce site est sous copyleft

The content of this site is under copyleft

Der Inhalt dieser Website steht unter Copyleft