Позиционно-чувствительный детектор
Position-Sensitive Detector with image intensifier mounted on the front end
Détecteur sensible à la position
Positionsempfindlicher Detektor (PSD)
A position-sensitive detector converts a light spot into a continuous electrical signal corresponding to the focal position of this spot. Spatial resolution is obtained with the help of a 10 x 10 matrix of photodetectors.
Marking: У 156205 • 6•88 6205•6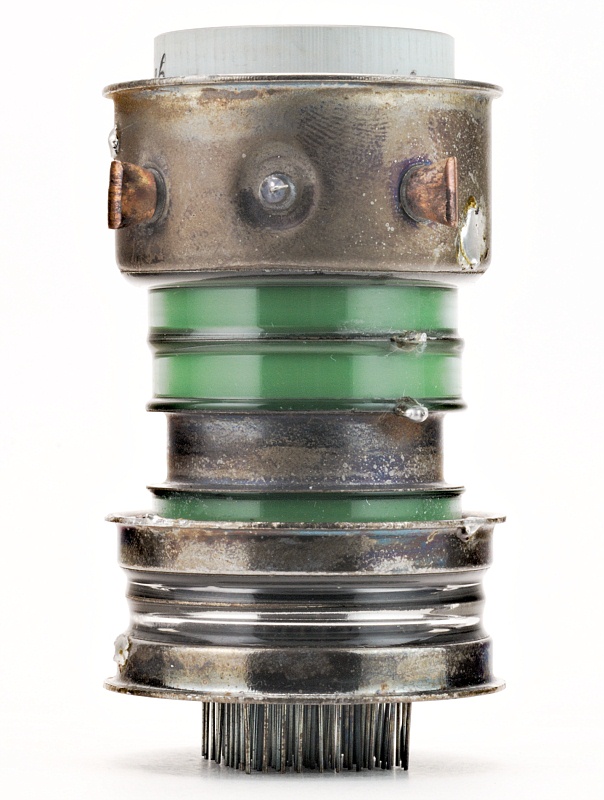 Hauteur • Height • Höhe : 67 mm • 2" 5/8
Diamètre • Diameter • Durchmesser : 45 mm • 1" 3/4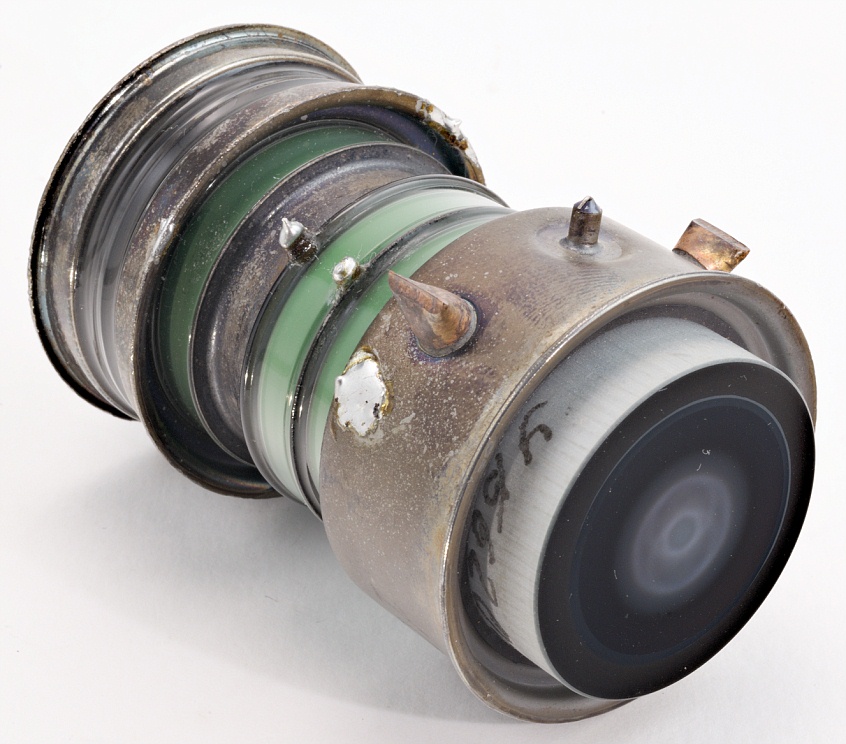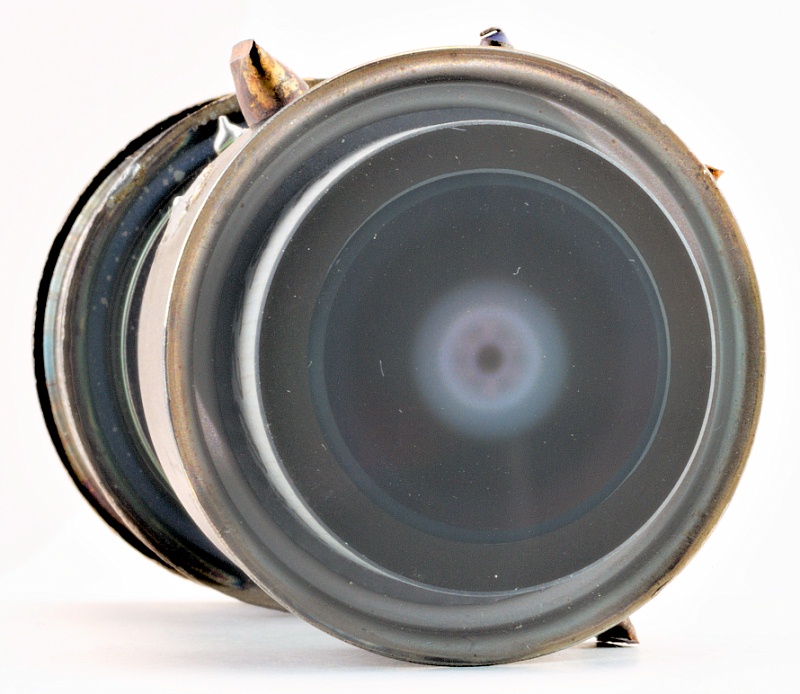 Fiber-optics faceplate, made of many parallel glass fibers pressed into a bundle and heated until just fused into a solid piece with no air space between fibers.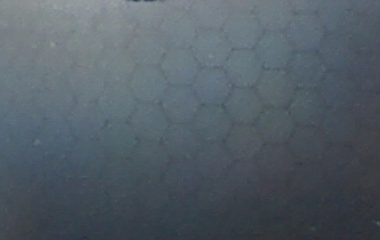 Microscopic magnification.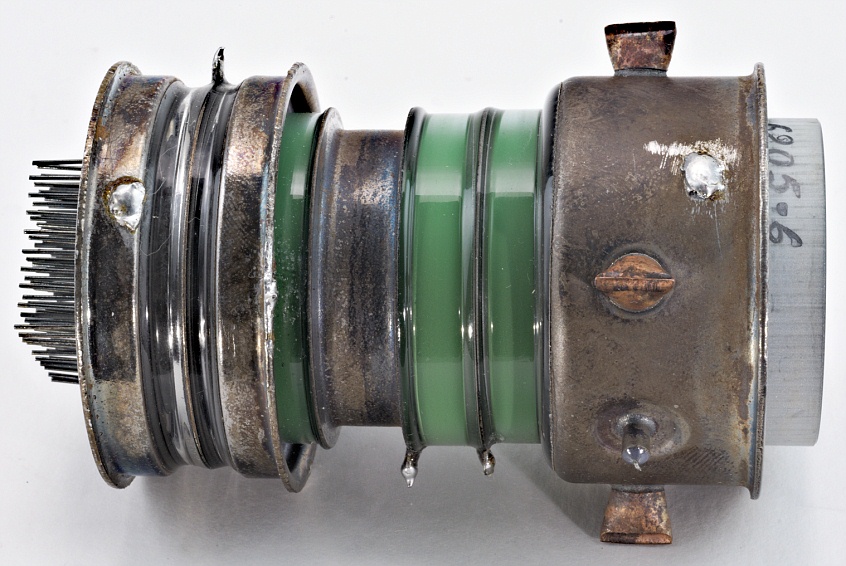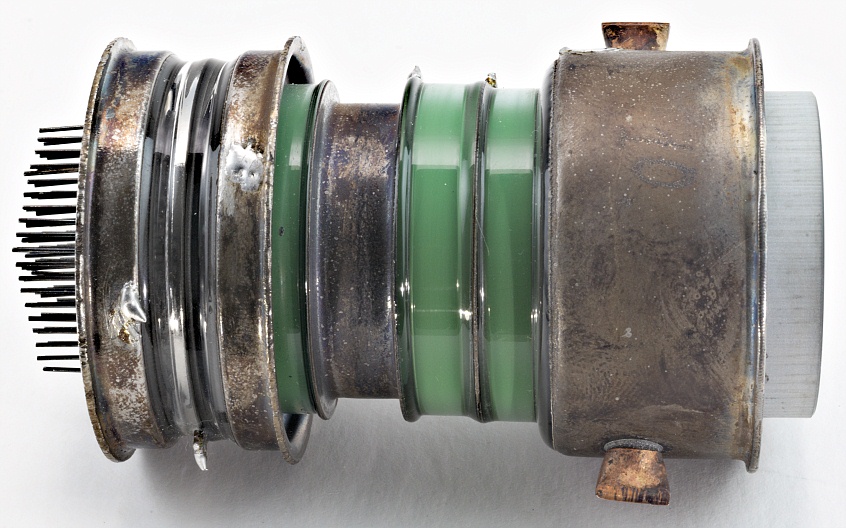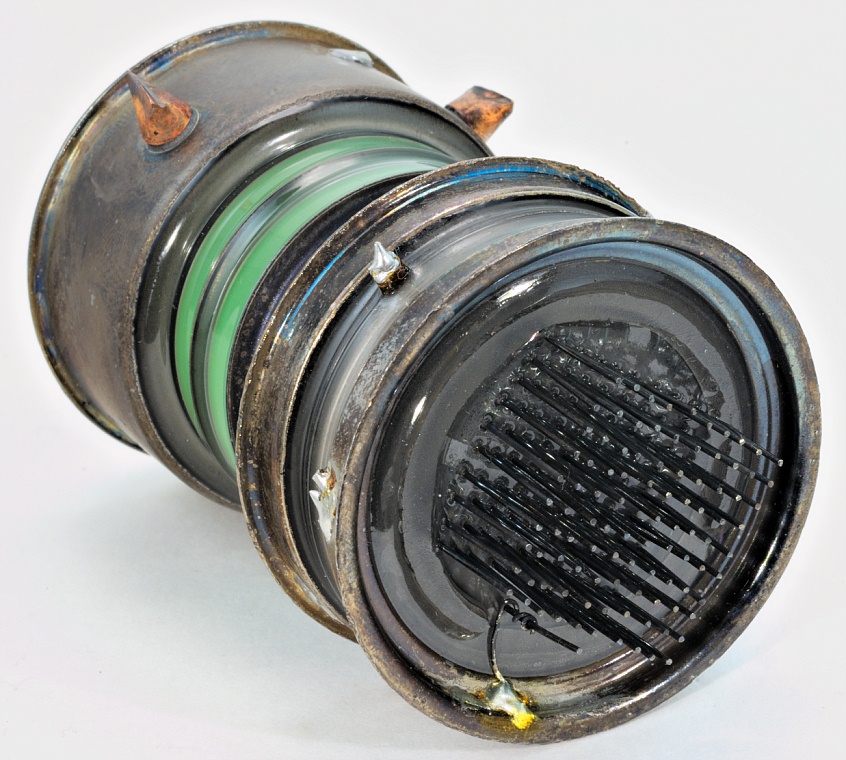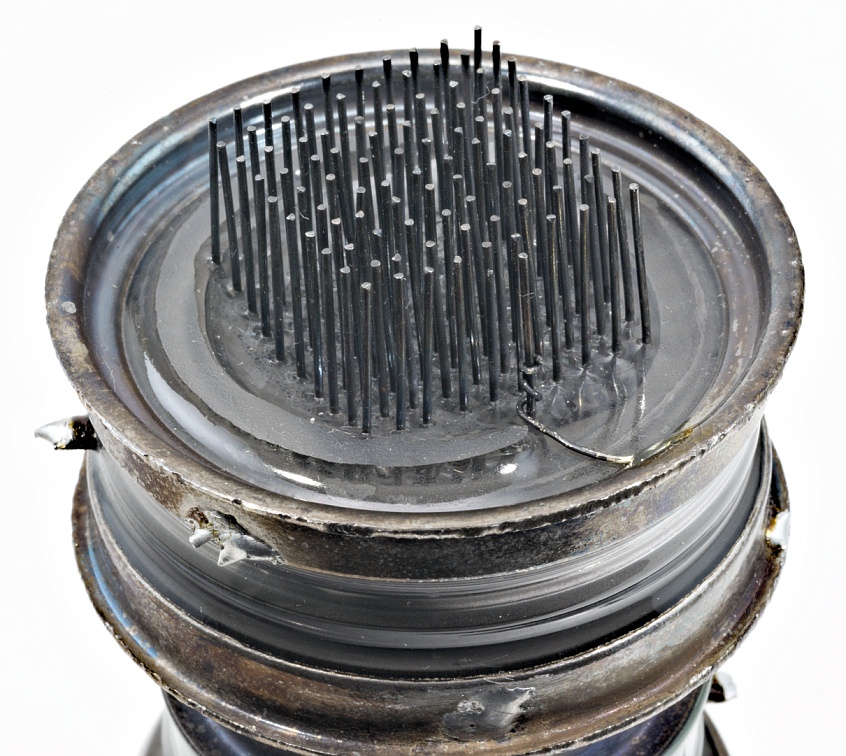 ---
Le contenu de ce site est sous copyleft

The content of this site is under copyleft

Der Inhalt dieser Website steht unter Copyleft