RADIO AG D.S. LOEWE Leuchtquarz 1000-1388 kHz
Electroluminescent quartz crystal
Résonateur à quartz électroluminescent
Luminous quartz resonators have been used in Germany as visual indicators of frequency.

They could be used to check the performance of calibrated circuits or of transmitters. They depend for their operation on the piezo-electric properties of quartz crystals.

Each crystal is held by two electrodes in a gas discharge tube filled with neon. When the electrodes are connected to a resonant circuit, powerful oscillations will cause a faint glow on the surface of the quartz; the input needs to be considerably reduced in strenght, so that direct glow discharge between the electrodes cannot be produced.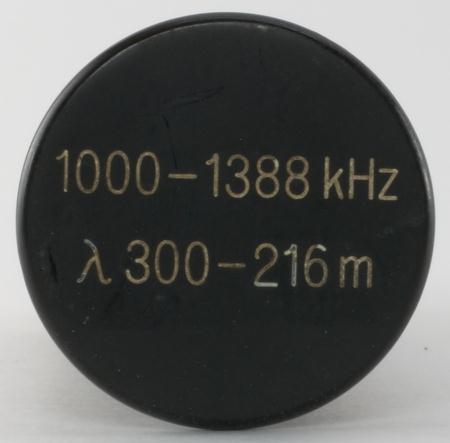 Hauteur • Height • Höhe : 175 mm • 6 9/10"
Diamètre • Diameter • Durchmesser : 38 mm • 1 1/2"
---
Le contenu de ce site est sous copyleft

The content of this site is under copyleft

Der Inhalt dieser Website steht unter Copyleft