Sonde Beta-Gamma pour Radiamètre DOM-410
Beta-Gamma Probe for DOM 410 Radiation Meter
Beta-Gamma Zählrohr für DOM 410 Strahlungsmessgerät
The DOM-410 Geiger Counter or radiation meter was used by Dutch, French and Belgian Army in the late 1970's - early 1980's. It was manufactured to high standard under license from SRAT. It was hermetically sealed unit and water tight. The internal X & Gamma sensor is easily removable and is capable of measuring from 1 mR/h up to 1,000 R/h.
• DOM 410 Radiation Meter Instruction and Maintenance Manual.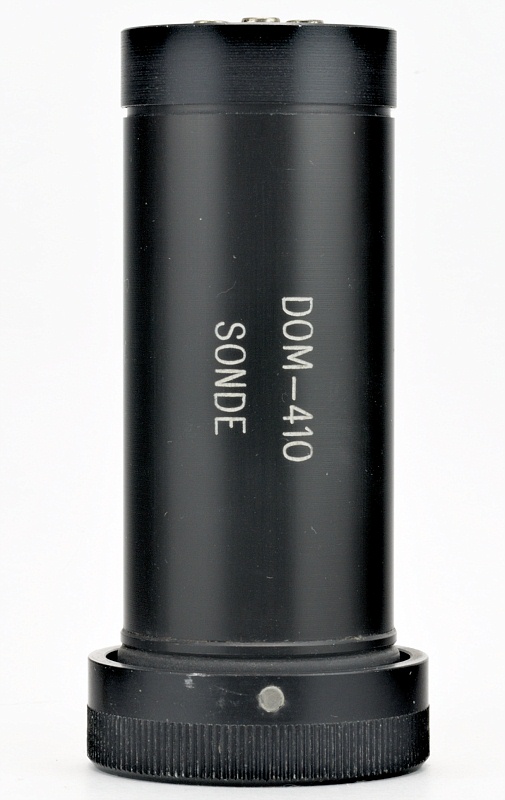 Hauteur • Height • Höhe : 96 mm • 3" 1/4
Diamètre • Diameter • Durchmesser : 35 mm • 1" 3/8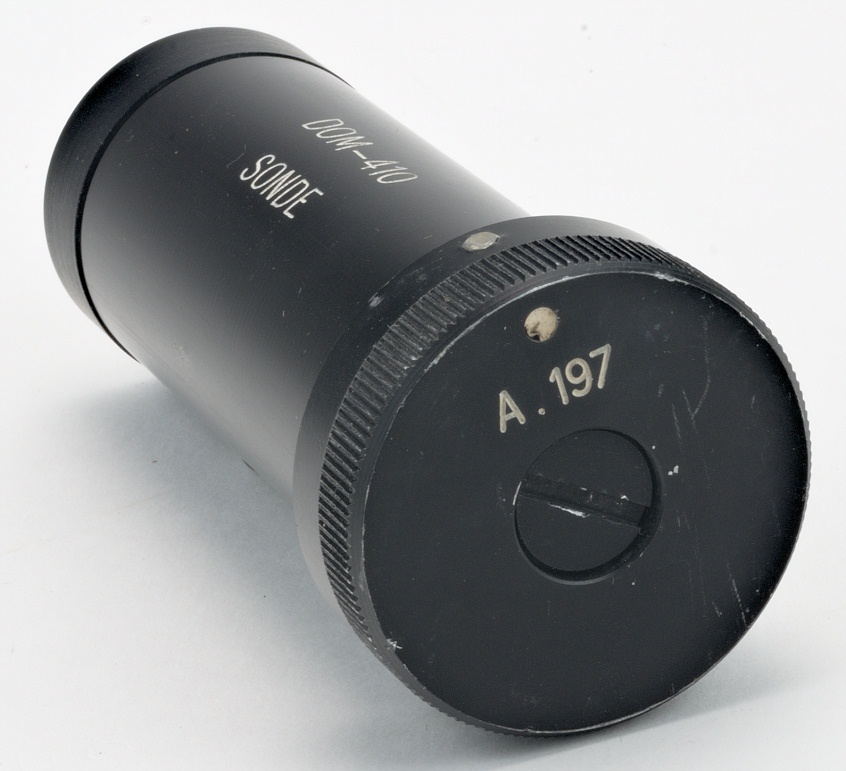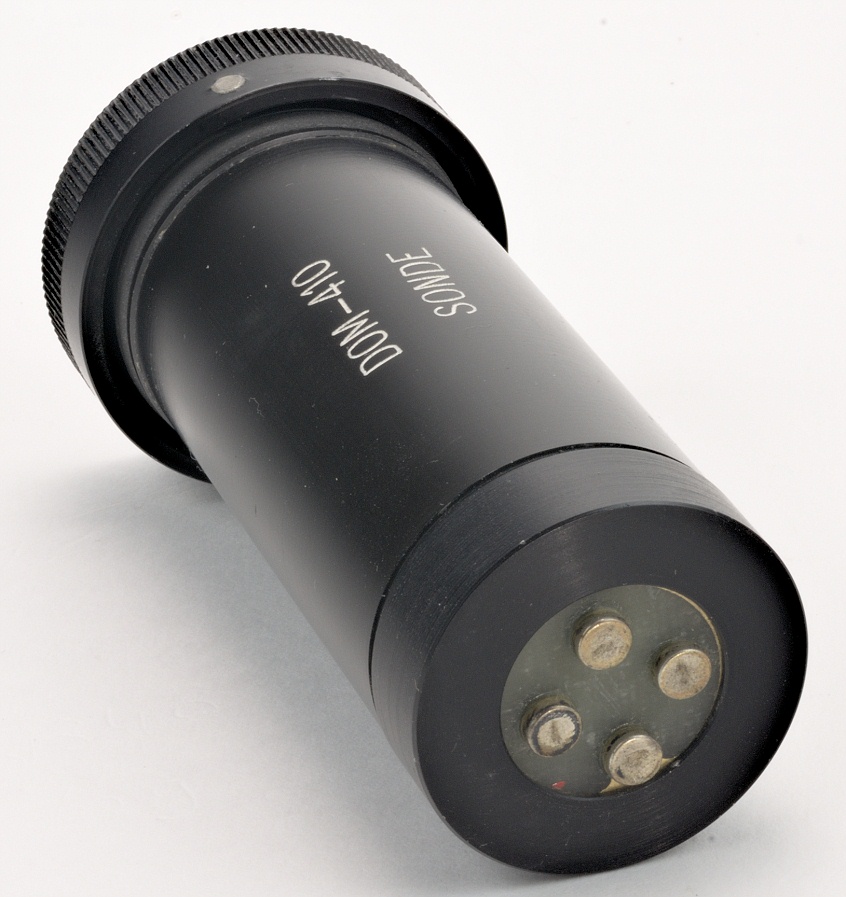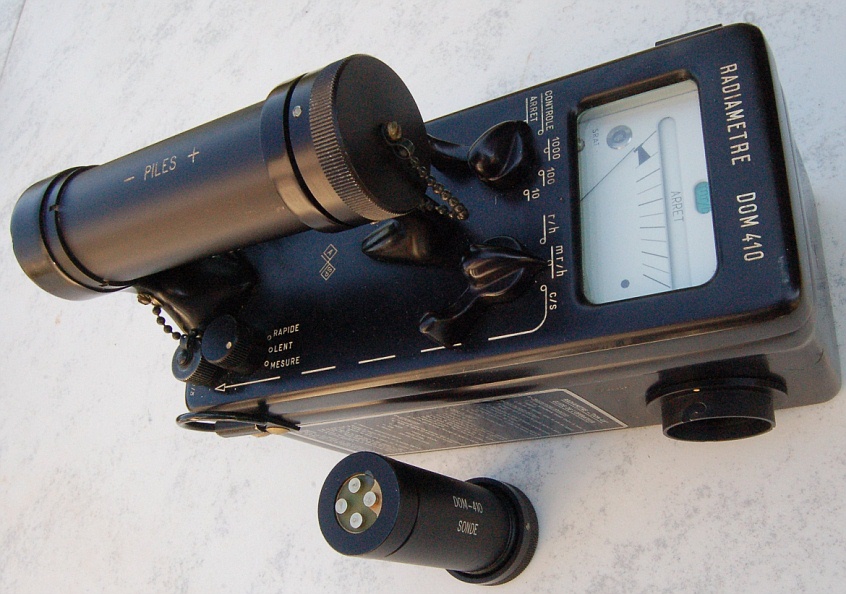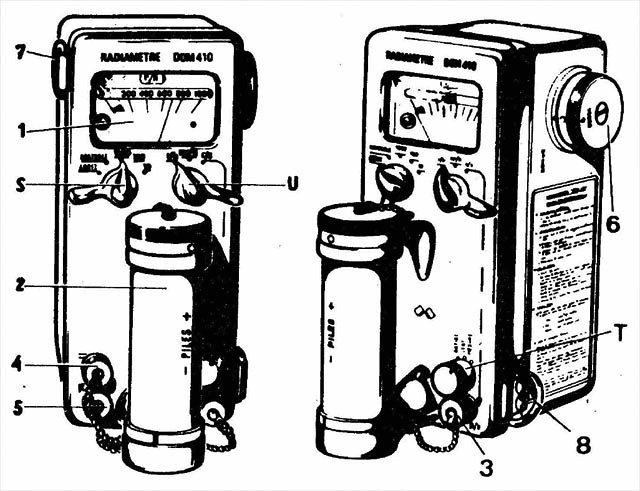 1. The measuring units window.
2. Carry handle and battery compartment.
3. SONDE, External Probe Connector.
4. External Warning Light Connector.
5. External Headset Connector.
6. Internal Gamma Probe.
7, 8. Rings for securing carry strap.
S. Power and Sensitivity Selector Switch, selects one of the following, ARRET (OFF), CONTROLE (CHECK Battery Status), Range 0-1000, 0-100, 0-10.
T. Time Constant Selector Switch, RAPIDE (FAST), LENT (SLOW), MESURE (MEASUREMENT, Very Slow).
U. Units Selector Switch, selects one of the following units, R/h, mR/h, c/s.
---
Le contenu de ce site est sous copyleft

The content of this site is under copyleft

Der Inhalt dieser Website steht unter Copyleft