Compteur proportionnel à fenêtre mica 13A6 2.45 L.C.T. Licence CEA
End-window Geiger-Müller proportional radiation detector
Geiger-Müller Fensterzälhrohr
L.C.T. = Laboratoire Central de Télécommunications, Paris VIIe, France.
Tube Geiger-Muller à fenétre mince et iris, comptage de rayonnements alpha et béta, licence CEA.
Thin window Geiger Muller counter tube, with oculus, for alpha and beta radiation counting, CEA license.
C.E.A. = Commissariat à l'Energie Atomique.
Fiche technique • Data sheet • Datenblatt: LCT Tubes Compteurs Geiger Muller.pdf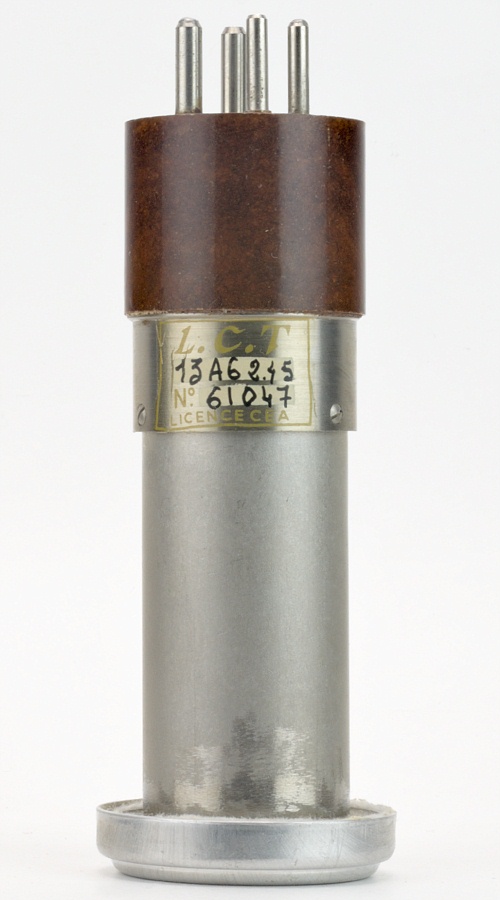 Longueur • Length • Länge : 12,1 cm • 4" 3/4
Diamètre • Diameter • Durchmesser : 30 mm • 1" 1/8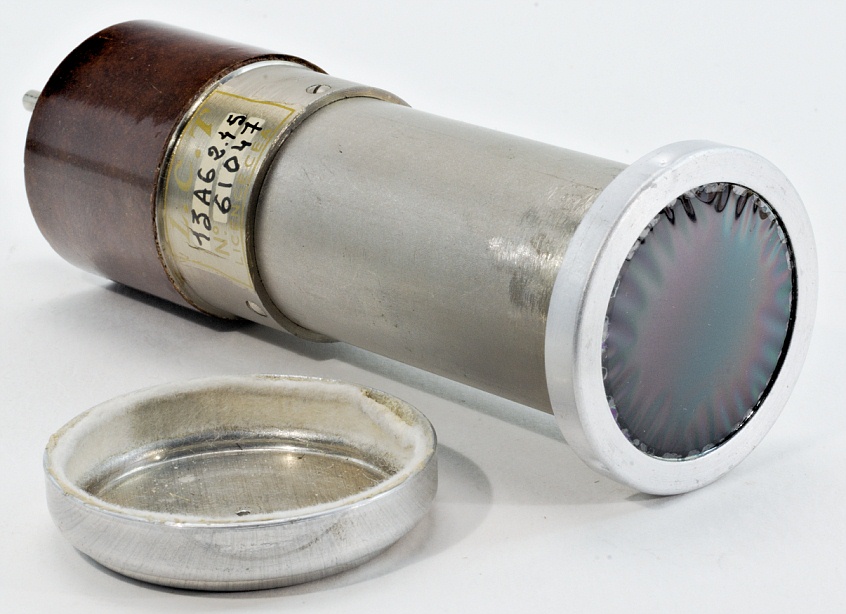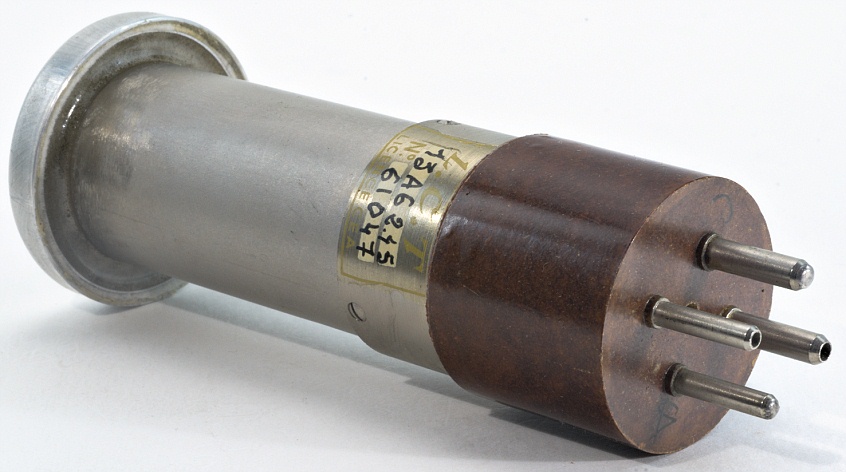 ---
Le contenu de ce site est sous copyleft

The content of this site is under copyleft

Der Inhalt dieser Website steht unter Copyleft