LND 71210 Energy Compensated GM Detector
Tube compteur de rayonnement
Geiger-Müller Zälhrohr
LND, Inc. 3230 Lawson Boulevard, Oceanside, New York 11572.
The LND 71210 GM radiation detector responds to x or gamma radiation,butdoes not respond to alpha or beta radiation. A typical gamma response for this detector is about 1,080 counts per minute per mR/h (60Co).
The LND 71210 energy response function is relatively flat from about 50 KeV to 1 MeV, making it a good selection for monitoring most nuclear power generated gamma-emitting radionuclides, typical of what might be released during an accident or from a facility planned release.
Fiche technique • Data sheet • Datenblatt: 71210.pdf
Thanks to Michel Wiams (HALFIN) who donated this tube.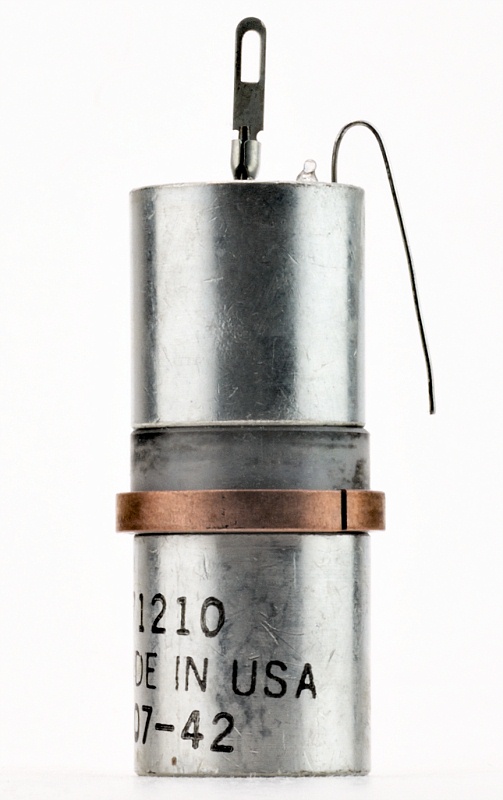 Hauteur • Height • Höhe : 60 mm • 2" 3/8
Diamètre • Diameter • Durchmesser : 19 mm • 3/4"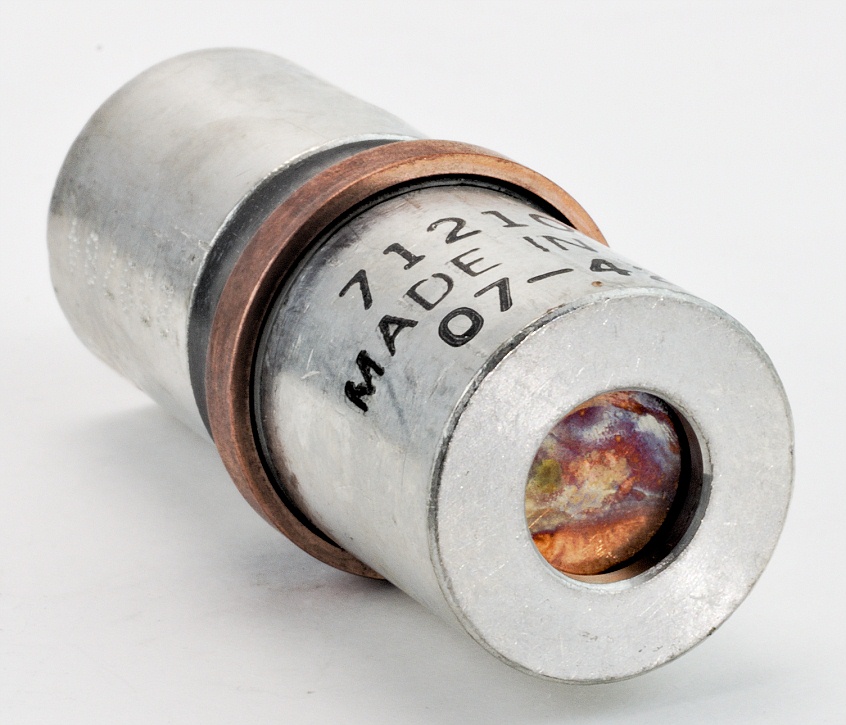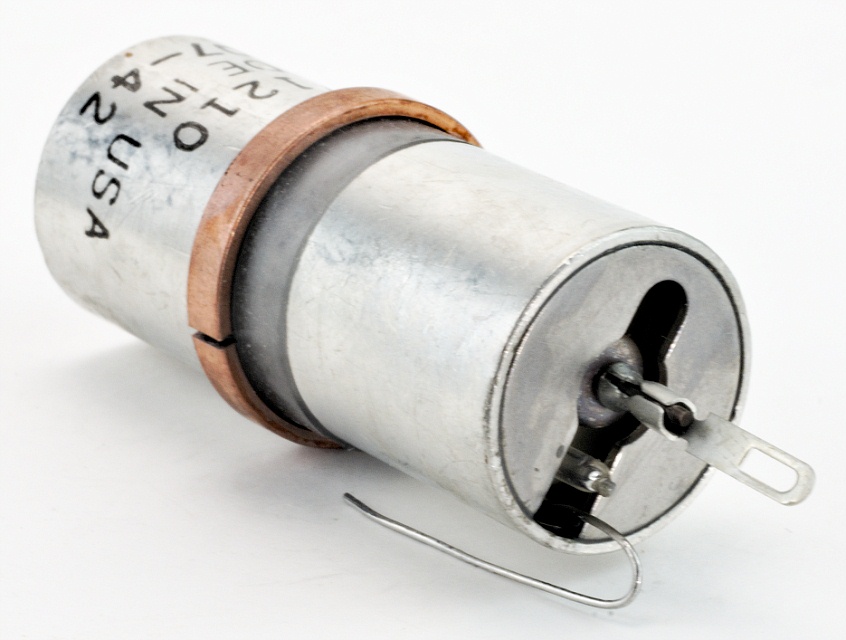 ---
Le contenu de ce site est sous copyleft

The content of this site is under copyleft

Der Inhalt dieser Website steht unter Copyleft