RECTRON R200/1,3/III Drehstrom-Gleichrichter-Röhre
Tube redresseur triphasé
Three-phase rectifier tube
Rectron GmbH was founded in 1925 in Berlin, and made rectifiers and photocells. The R200/1,3/III is a three-phase current rectifier, filled with helium. 3 x 220V, 1.3A.
Manufactured in the 1920s. Very very scarce!
Vf: 2.1 V • If: 4.5 A
Hauteur • Height • Höhe : 16,5 cm • 6 1/2"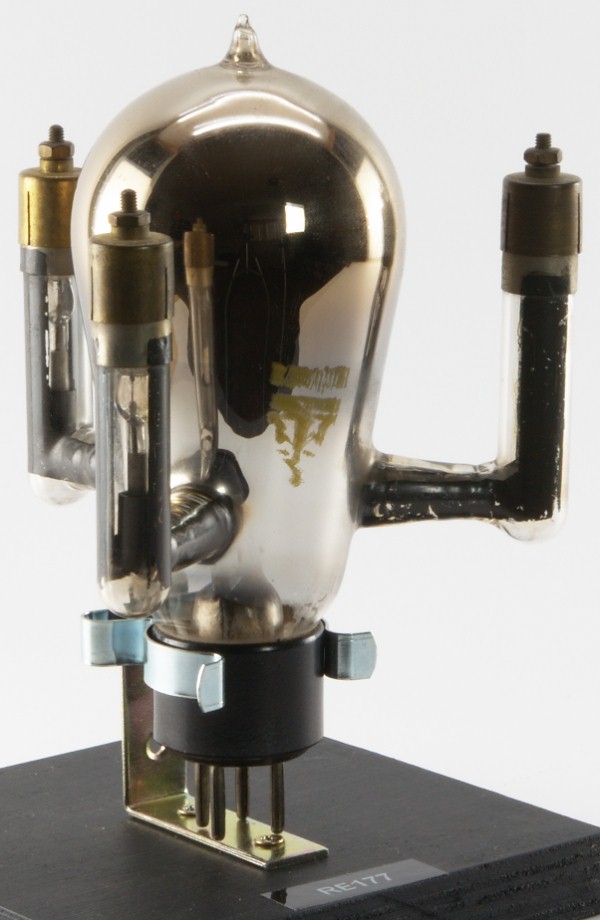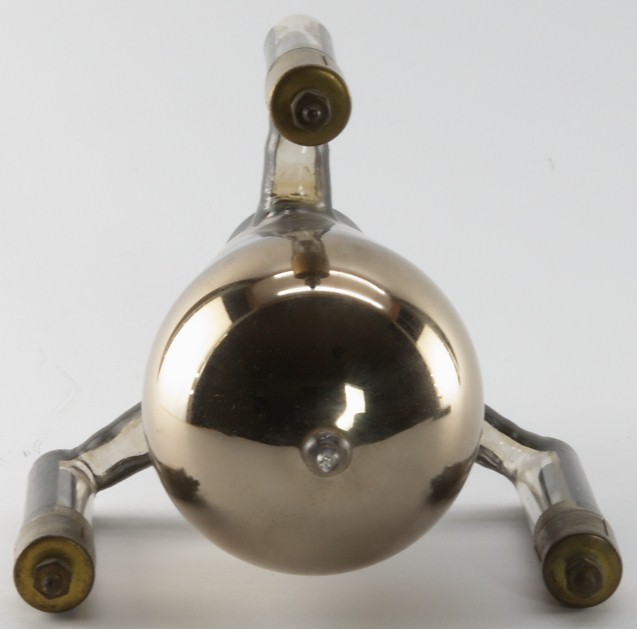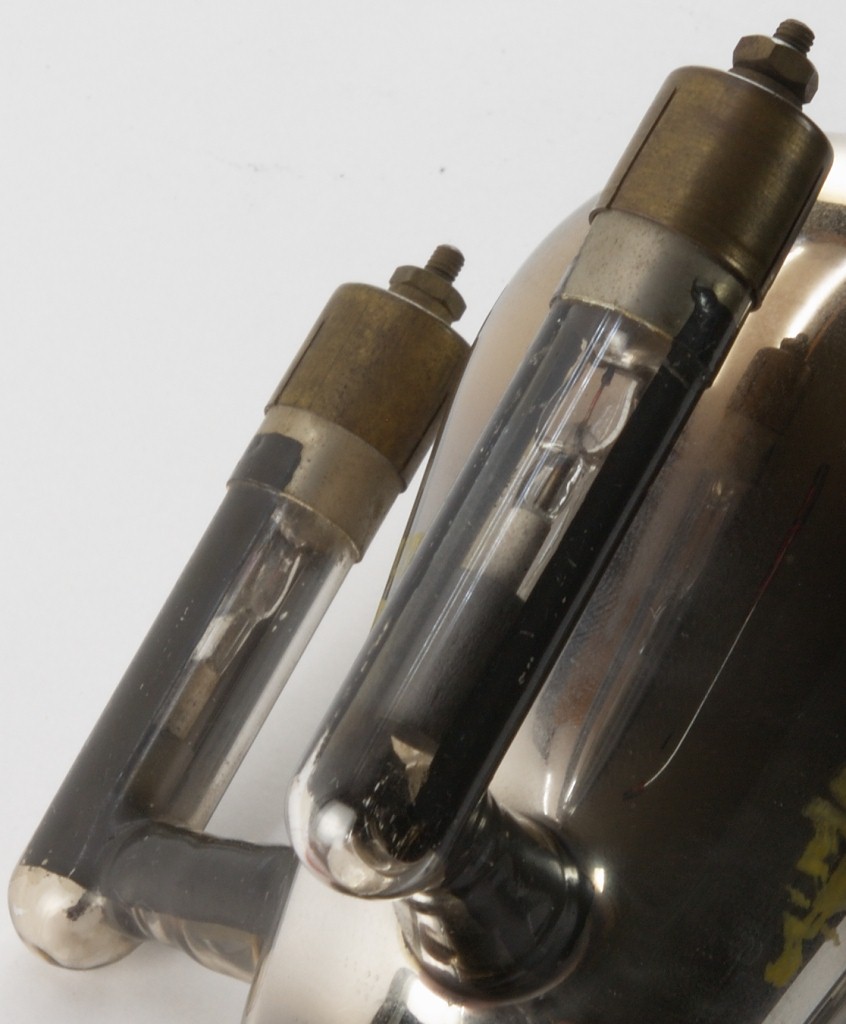 ---
Le contenu de ce site est sous copyleft

The content of this site is under copyleft

Der Inhalt dieser Website steht unter Copyleft