Marconi Rectifying Valve Type G.U.7
Tube redresseur
Gleichrichterröhre
The GU7 is a large, high power gas-filled rectifier standing about 12 inches high. It was designed at M-OV with air-cooled, external anode, like the ACT valves. The valve used a large directly heated oxide filament. It would hold off over 13 kV and was capable of carrying a peak current of 12 amps with high efficiency. The arc drop was as low as 12 volts so it was a very efficient recifier. The external leads are of heavy gauge copper and are clamped to platinum thimbles which make the seals of the vacuum envelope. This valve was made in large numbers at M-OV. This sort of rectifier has been used in high power transmitters.
Fiche technique • Data sheet • Datenblatt: GU7.pdf
Hauteur • Height • Höhe : 44 cm • 17 3/10"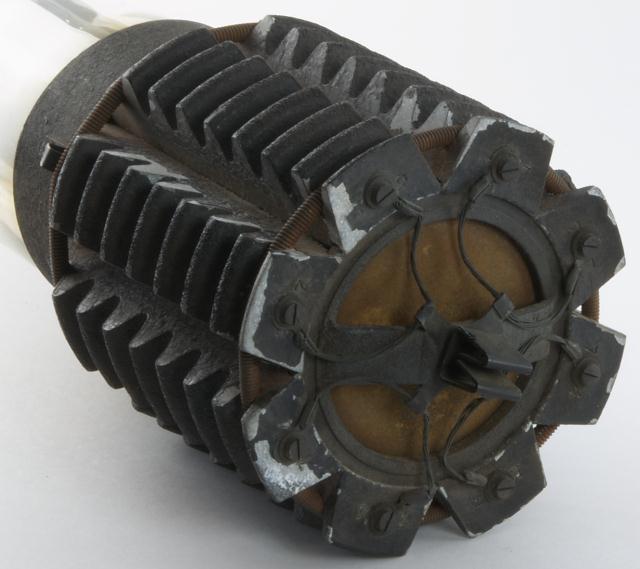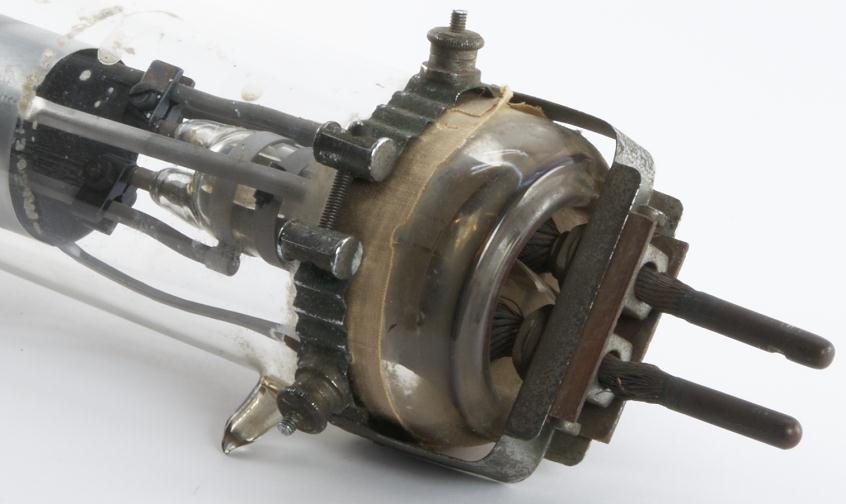 ---
Le contenu de ce site est sous copyleft

The content of this site is under copyleft

Der Inhalt dieser Website steht unter Copyleft