Raytheon Type B Full Wave Rectifier, 1928
Tube redresseur biplaque
Zweiweg-Gleichrichterröhre
Introduced around 1925.
Helium-filled cold cathode full wave rectifier, designed for use in 'B' battery eliminators.
Max. A.C. per Plate: 275 V
Max. Output: 60 mA
The type B valve was replaced by the higher output (85 mA) type BH at the end of 1926.
Fiche technique • Data sheet • Datenblatt: RaytheonB.pdf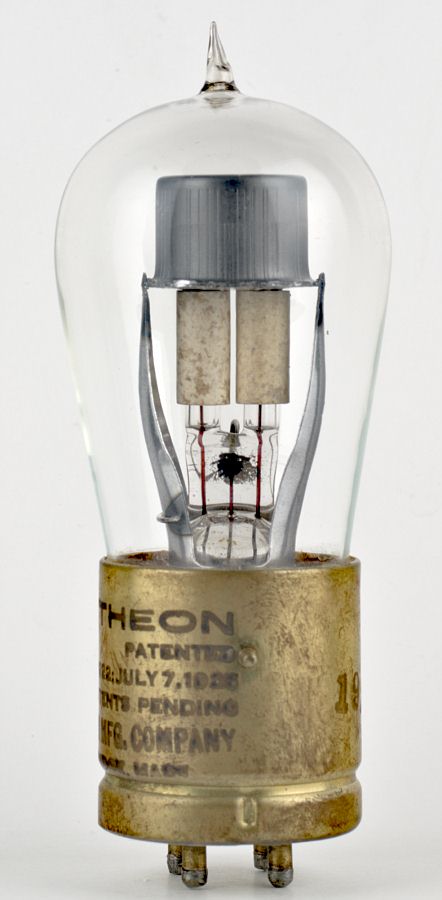 Hauteur • Height • Höhe : 112 mm • 4" 3/8
Diamètre • Diameter • Durchmesser : 45 mm • 1" 3/4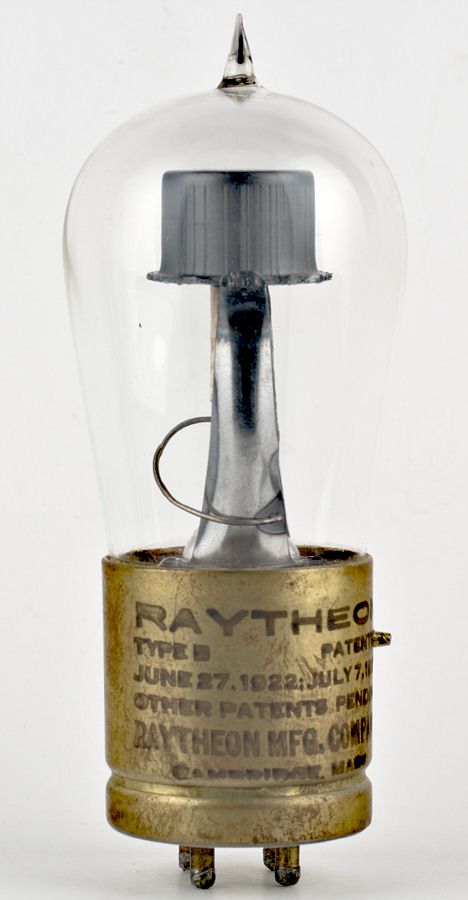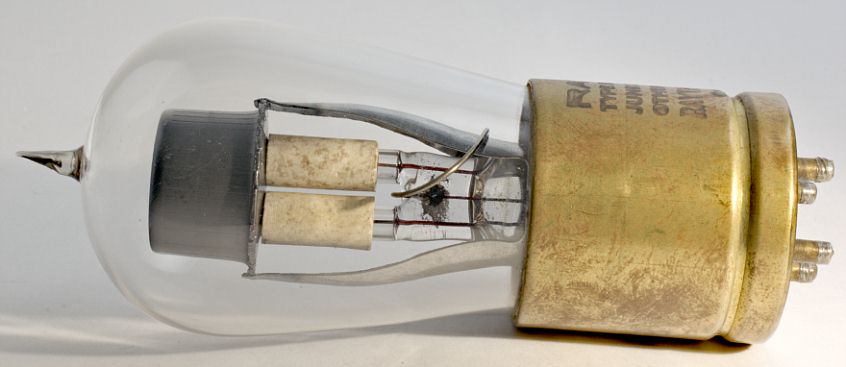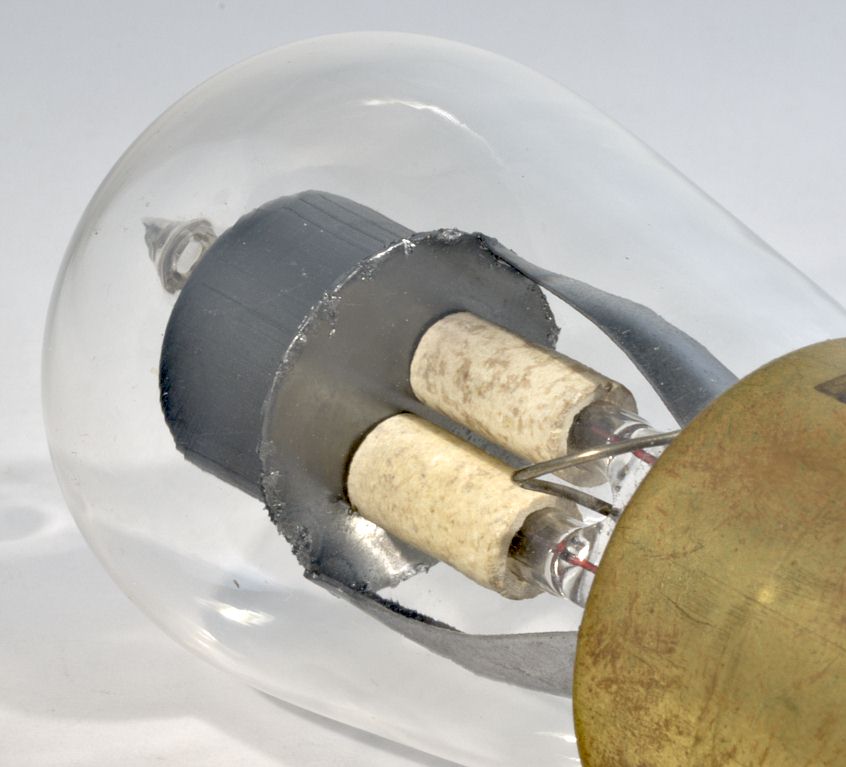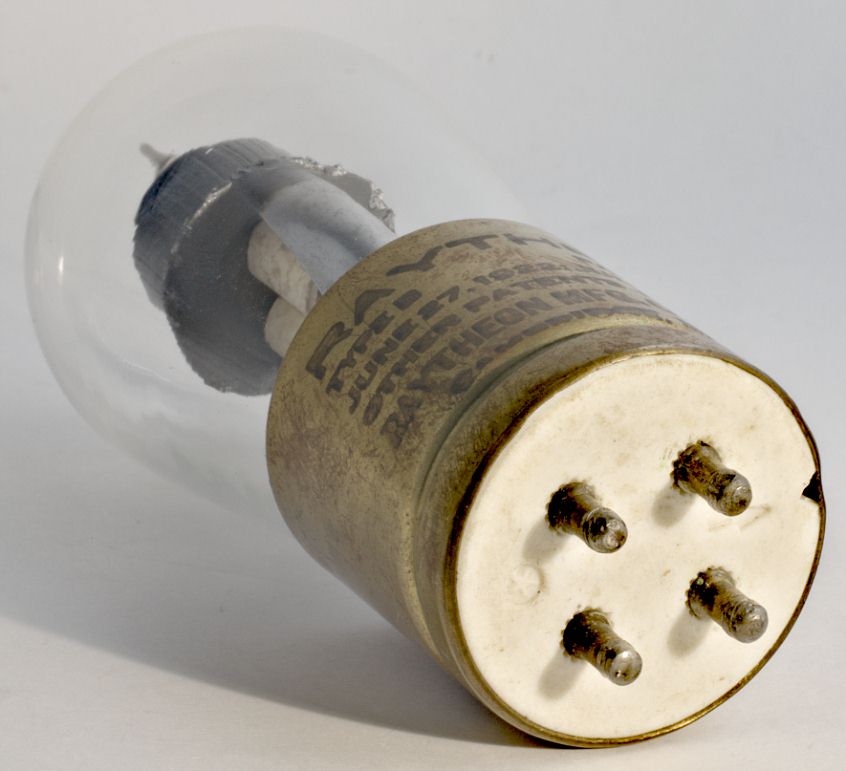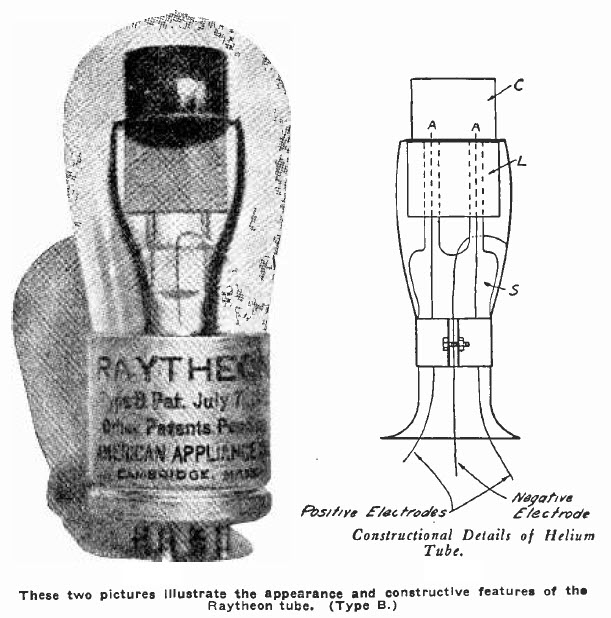 ---
Le contenu de ce site est sous copyleft

The content of this site is under copyleft

Der Inhalt dieser Website steht unter Copyleft