FRABA Quecksilber Relais Röhre Form GRUD Nr. 38
Mercury Relay Tube
Relais à mercure
FRABA was founded by Franz Baumgartner in 1918 as the FRABA Fabrik Elektr. Apparate. In the same year, Franz Baumgartner received his first patent for a "Petri Switch"; this patent would be the first of many. The company specialized in producing mechanical relays for electrical alarm and safety devices; until 1943, the company was based in Cologne-Klettenberg with two departments. From 1919 onward, the production and manufacturing expanded. It is still active today.
This is basically a small incandescent lamp (the wire must not glow) in which the mercury is moved by the hot air pressure, establishing a contact between two wires.
Kontaktart: 2
Kontaktlast: 4 Amp. 220 Volt
Erregung mit: 220 Volt
T: -- Q: -- V: 9V1 1/4"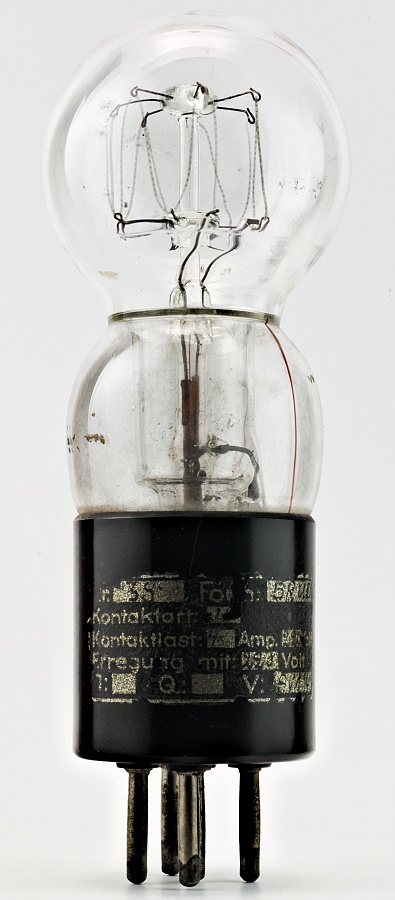 Hauteur • Height • Höhe : 126 mm • 5"
Diamètre • Diameter • Durchmesser : 45 mm • 1" 3/4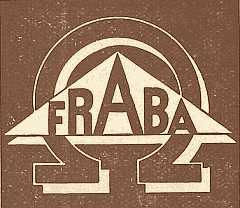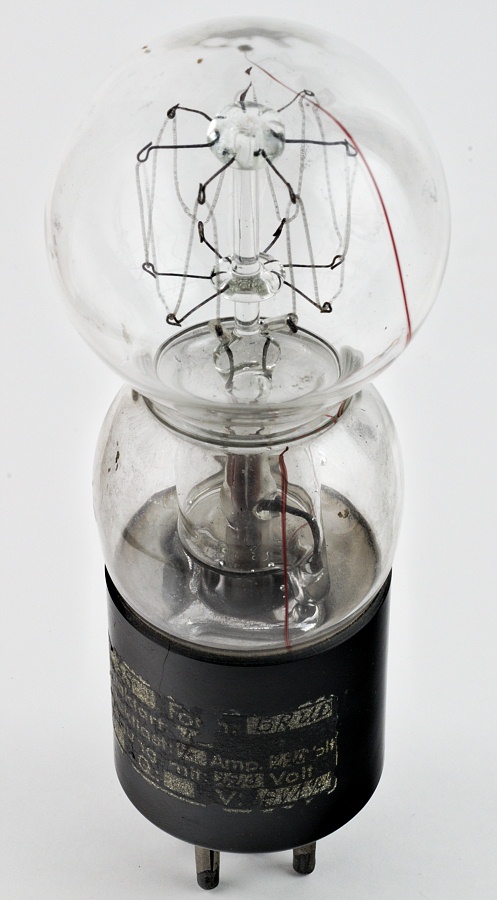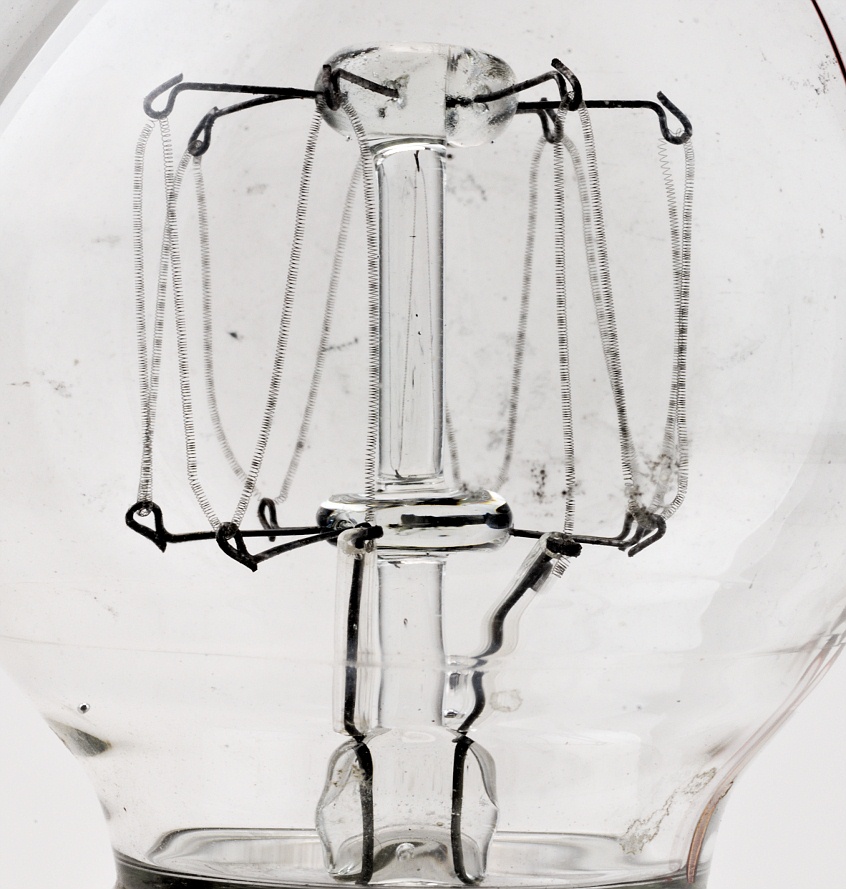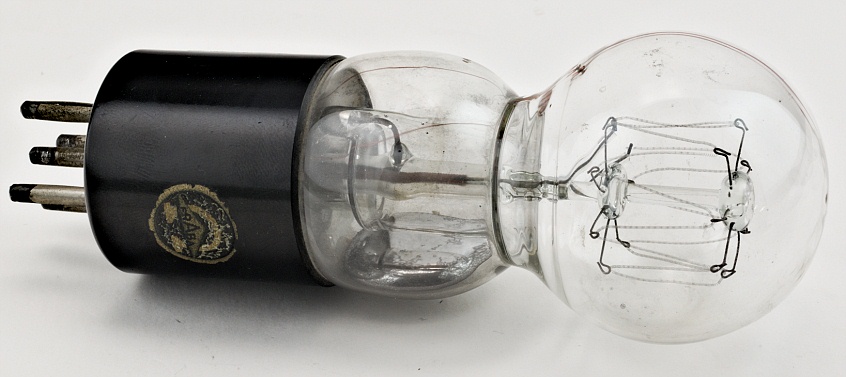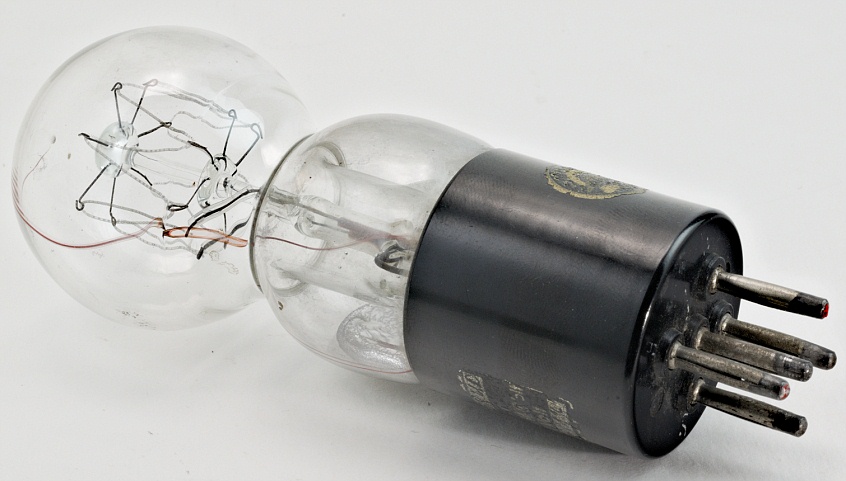 ---
Le contenu de ce site est sous copyleft

The content of this site is under copyleft

Der Inhalt dieser Website steht unter Copyleft