Siemens-Halske Vakuum-Relais Trls1 Tz25/3
Relais à vide
Vacuum Relay
Fl Nr. 26629 - 15.09.1942
BAL 609 = Bauaufsichts-Leitung des RLM = Made to the German Luftwaffe standard and inspected at that particular office.

Vakuumrelais der ehemaligen Deutschen Luftwaffe. An den Glasfenstern waren zwei Elektromagneten, die die gebogenen Metallplatten im Inneren des Kolbens anzogen und so den Kontakt schalteten. Solche Relais wurden an Schleppantennen von Flugzeugen verwendet, um zwischen Empfänger und Sender umzuschalten.

Vacuum relay of the former German Air Force. Two electromagnets on the side of the glass bulb attracted the bent metal plates inside the tube and thus switched the contact. Such relays have been used on trailing antennas of airplanes to switch between the receiver and the transmitter.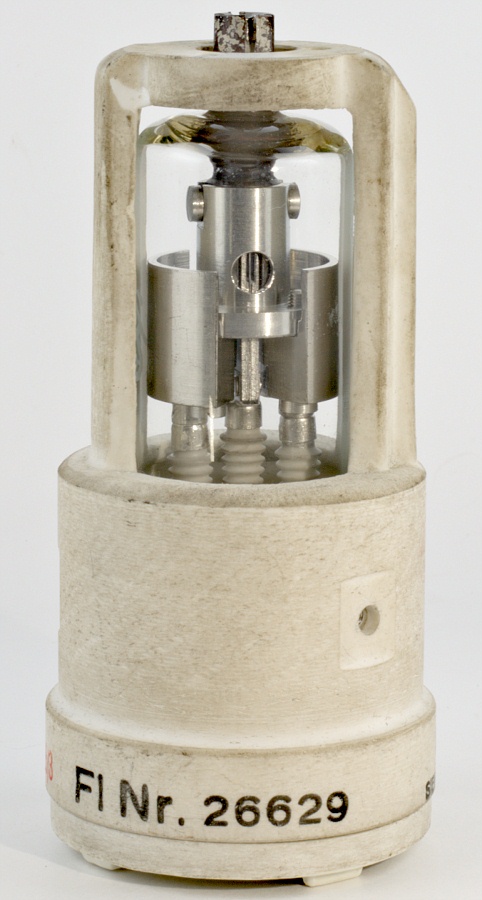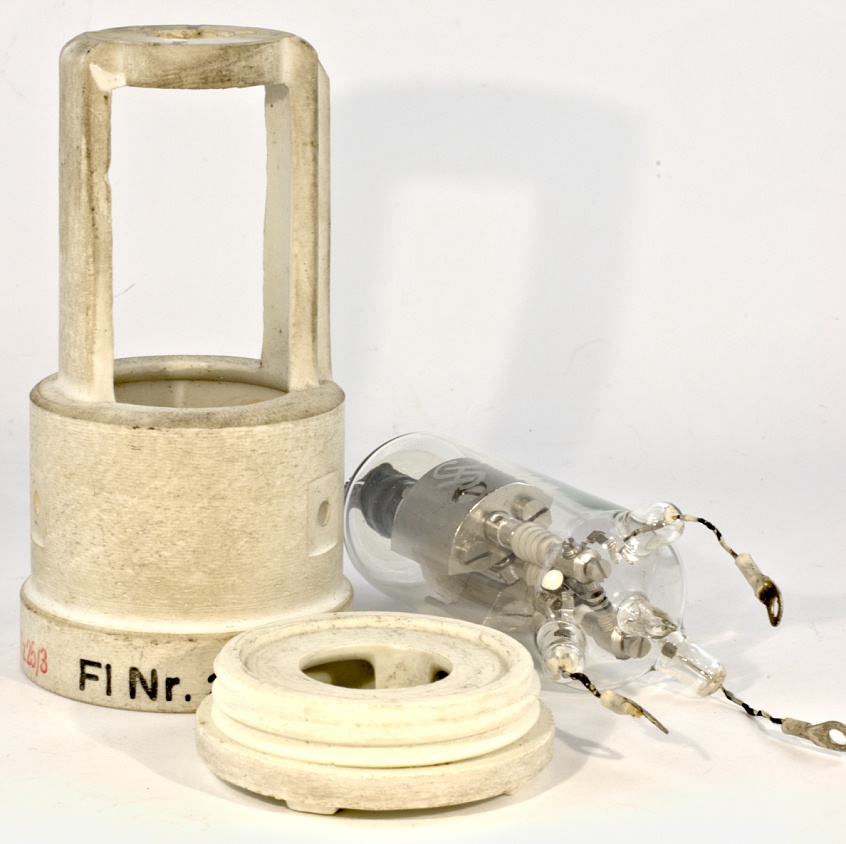 Hauteur • Height • Höhe : 110 mm • 4" 3/8
Diamètre • Diameter • Durchmesser : 33 mm • 1" 1/4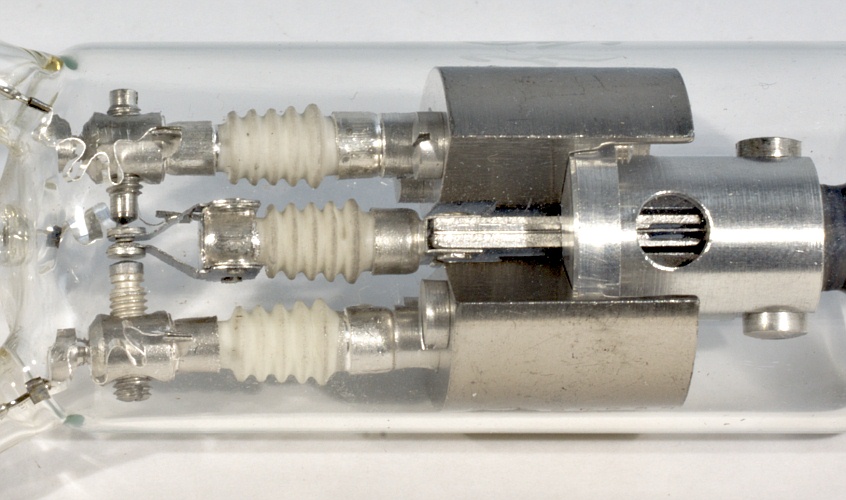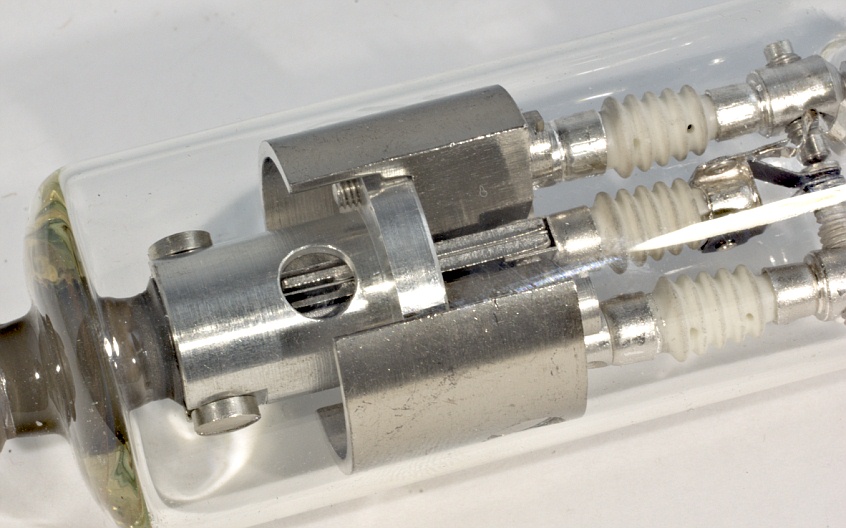 ---
Le contenu de ce site est sous copyleft

The content of this site is under copyleft

Der Inhalt dieser Website steht unter Copyleft