Western Electric Crosspoint Diode 138458
Diode de commutation
Schaltdiode
1953.
Used in experimental switching networks, including the Morris switching trial. The transmission path established through the network had no metallic contacting elements like those in crossbar switches. Instead, each crosspoint was a two-elements gas diode in which the gas broke down (ionized) when sufficient voltage was established through the gaseous discharge. This transmitted the speech current and controlled the connection.

Longueur • Length • Länge : 56 mm • 2" 1/4
Diamètre • Diameter • Durchmesser : 7 mm • 1/4"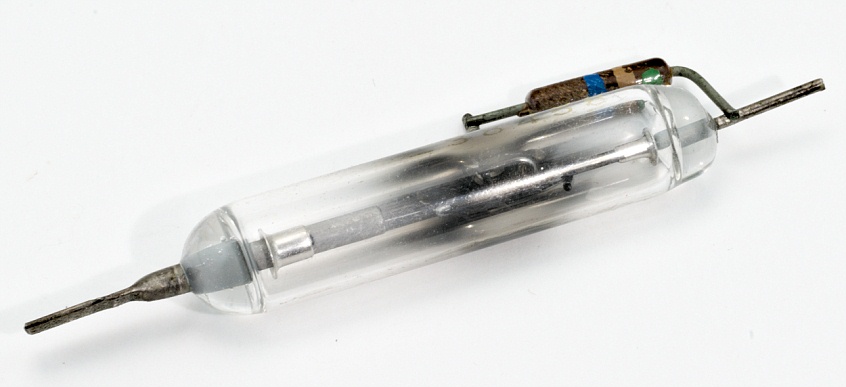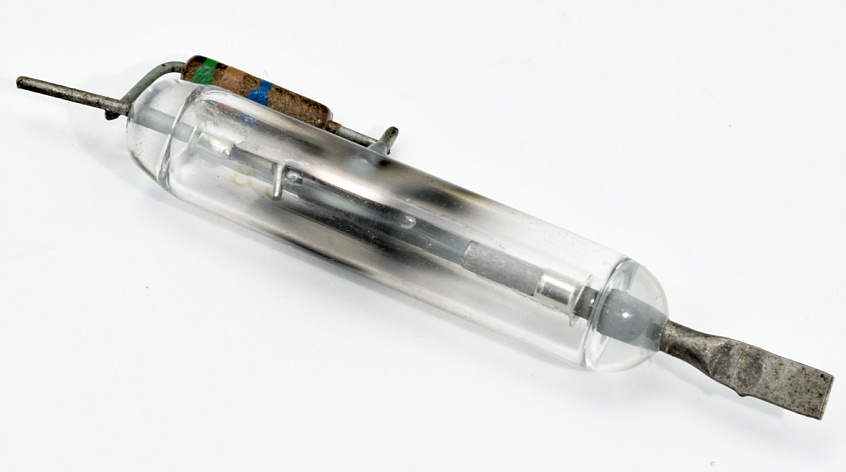 ---
Le contenu de ce site est sous copyleft

The content of this site is under copyleft

Der Inhalt dieser Website steht unter Copyleft