Siemens Röhrenwerk Vakuumschalter mit Glasfeder
Vacuum switch with glass spring mechanism
Interrupteur à vide avec mécanisme à ressort en verre
"331" (?) and "EPRC" (?) are etched on the glass (not sure, very difficult to read).
German Patent Nr. 555295, Robert Bosch A.G. - Elektrischer Schalter, dessen Kontakte in einem geschlossenen, evakuierten Glasgefaess angeordnet sind und dessen Kontaktbewegungen von aussen nach innen uebertragen werden (Electrical switch whose contacts are arranged in a closed, evacuated glass vessel and whose contact movements are transmitted from the outside inwards).
US Patent 1,836,654 Electrical Make and Break Apparatus.

Hauteur • Height • Höhe : 77 mm • 3"
Diamètre • Diameter • Durchmesser : 13 mm • 1/2"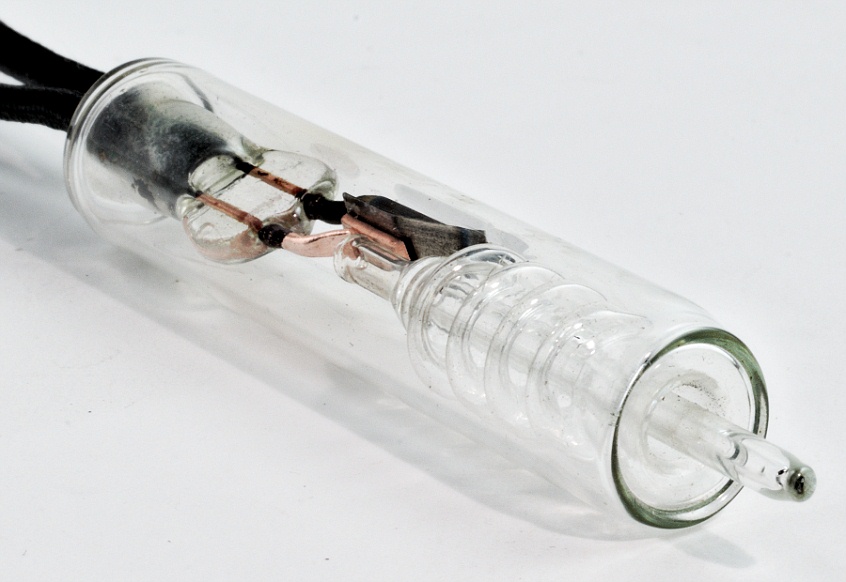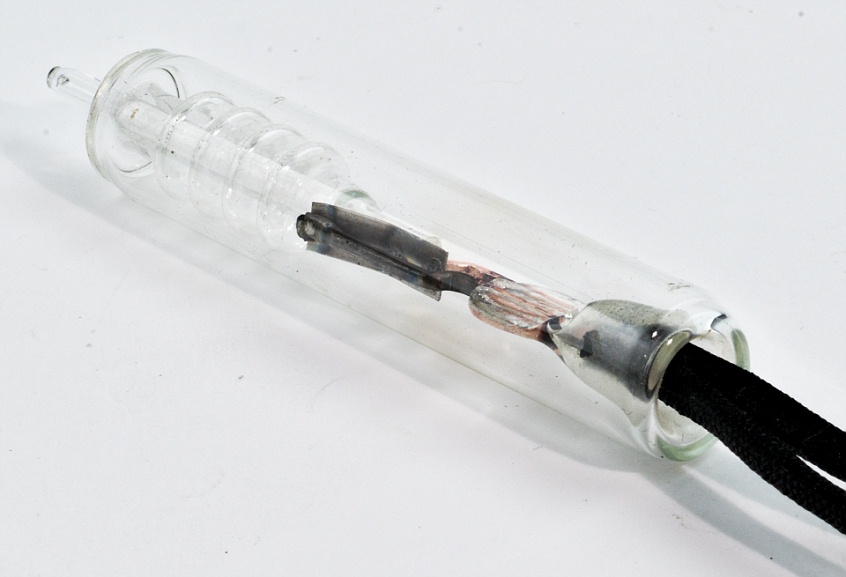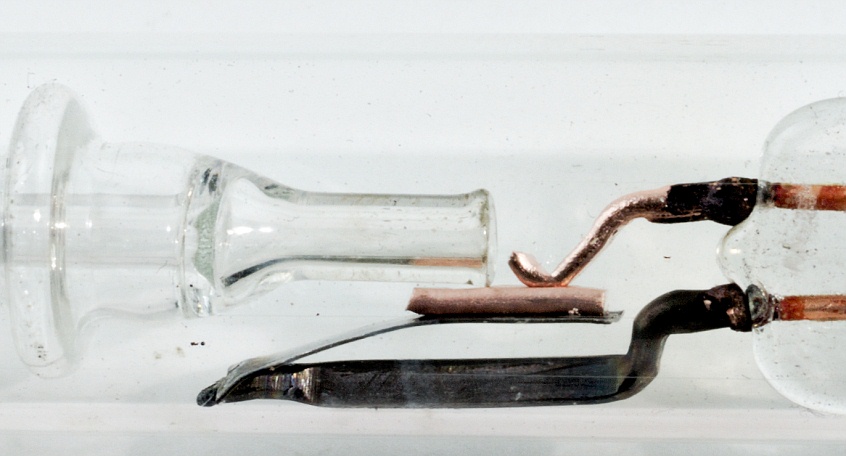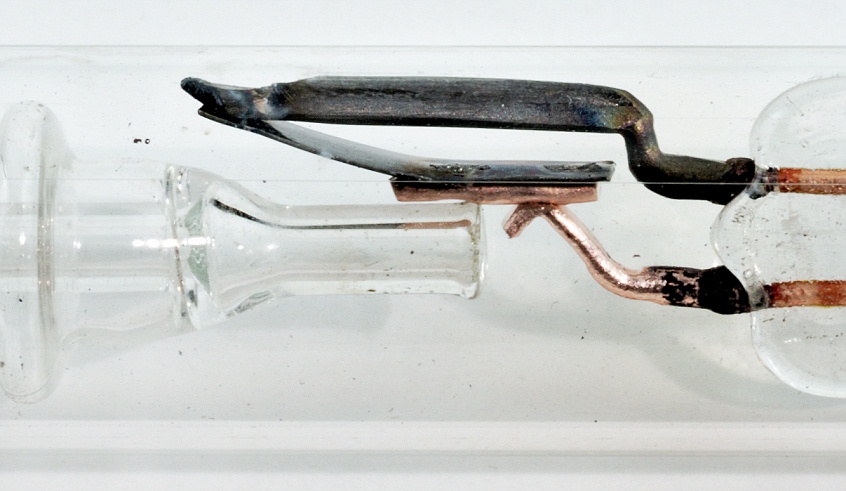 ---
Le contenu de ce site est sous copyleft

The content of this site is under copyleft

Der Inhalt dieser Website steht unter Copyleft