BENDIX TT-22A Chronotron Thermal Time Delay Tube
Relais thermique de temporisation
Thermorelais
The Chronotron consists of a pair of independent heater elements, inside of two thin-walled ceramic tubes. The outside of the tubes supports a pair of resistance-wire windings, connected in a center-tapped arrangement. The tube was used in a balanced bridge circuit, with differential current in the two heaters causing differing resistance shifts in the secondary resistance wires, unbalancing the bridge and producing an output voltage proportional to the input imbalance. Different time constants were achieved by differing ceramic tube thicknesses and different resistance wire gages. Available time constants ranged from 2 seconds (TT-17) to 130 seconds (TT-15). These tubes all shared a seven-pin miniature glass bulb.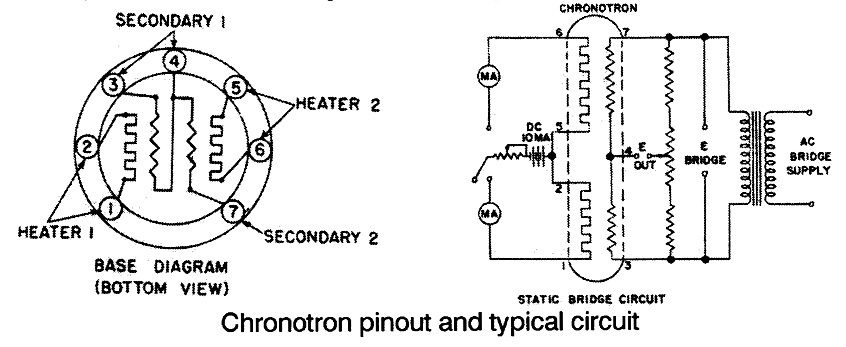 Fiche technique • Data sheet • Datenblatt: TT8.pdf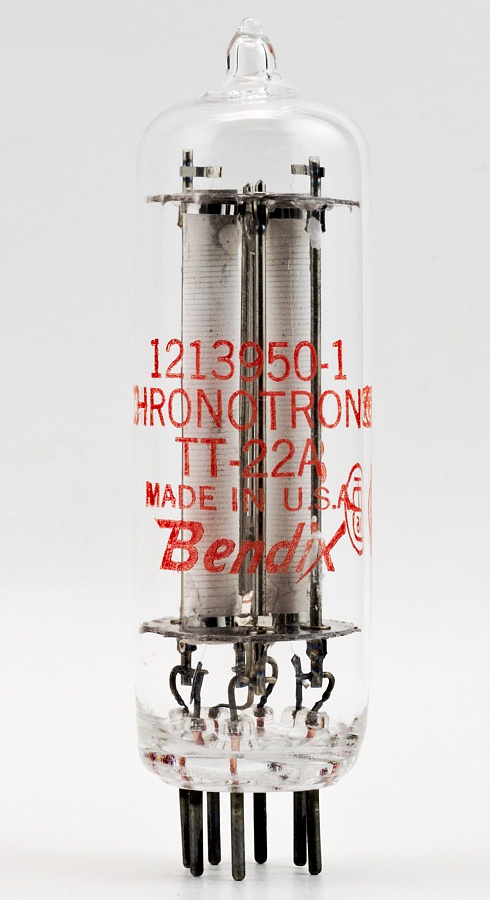 Hauteur • Height • Höhe : 63 mm • 2" 1/2
Diamètre • Diameter • Durchmesser : 18 mm • 3/4"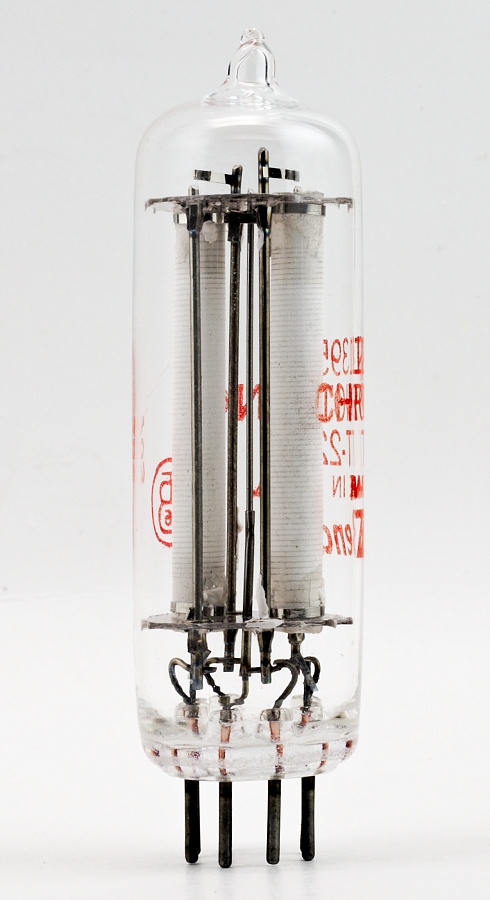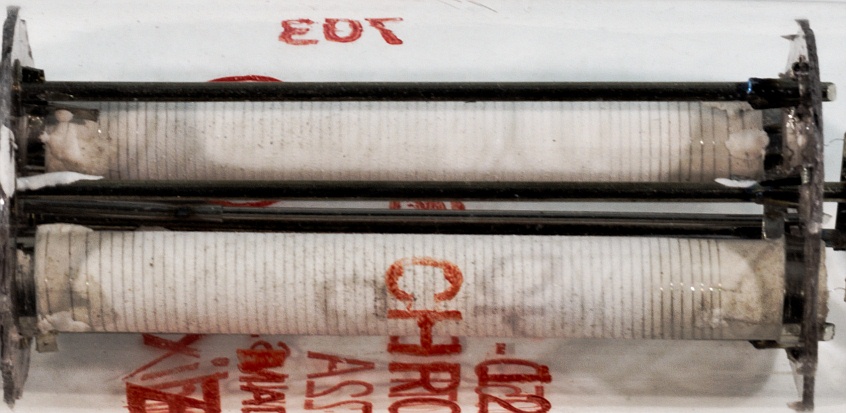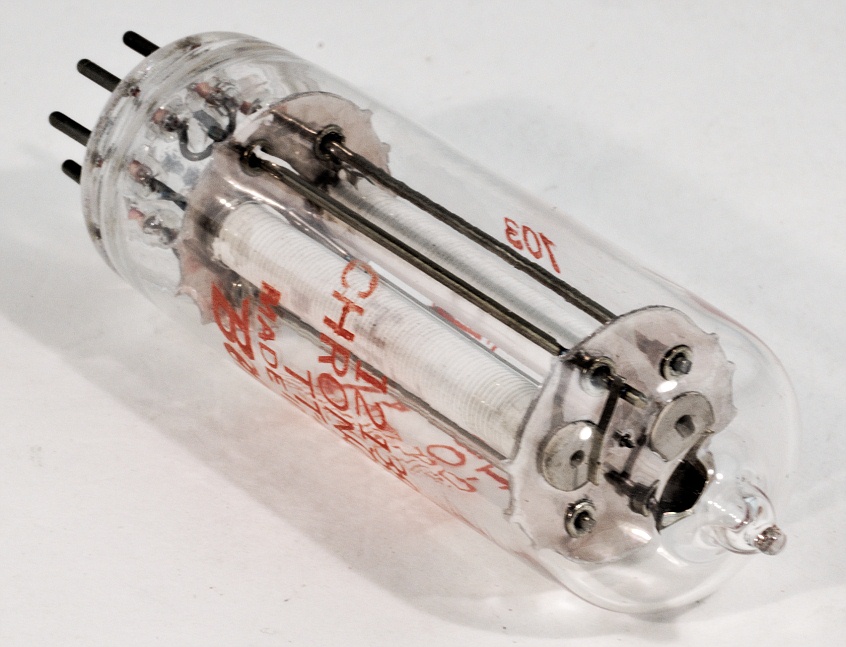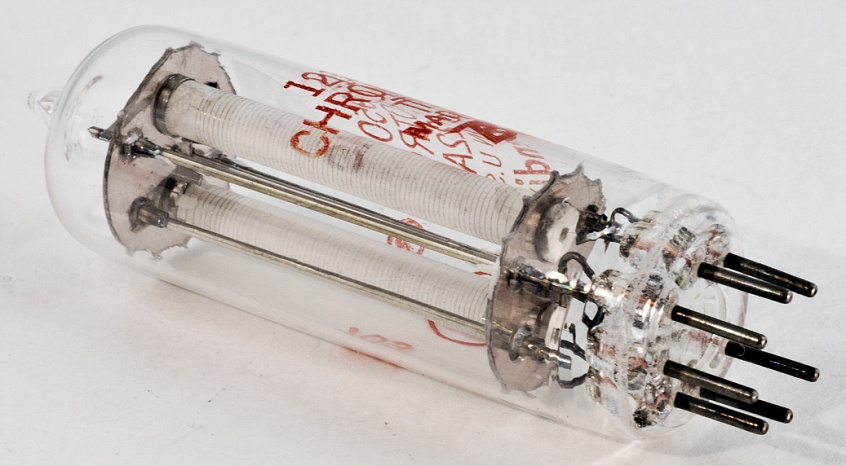 ---
Le contenu de ce site est sous copyleft

The content of this site is under copyleft

Der Inhalt dieser Website steht unter Copyleft