ECO Quecksilber-Schaltrelais Typ 170-07.14/104
Mercury Relay Tube
Relais à mercure
Manufacture date: Oct. 7, 1959.
I couldn't find any information about the ECO company or brand. Any help welcome!
Je n'ai pu trouver aucune information sur la firme ou la marque ECO. Toute aide est bienvenue !
Ich konnte keine Informationen über den Hersteller oder die Marke ECO finden. Jede Hilfe willkommen!
Nennspannung • Working voltage: 220 V
Kontakt • Contact: 220 V 6 A
Schließt • Close: 7"
Thanks to Eric Tauecchio who donated this device.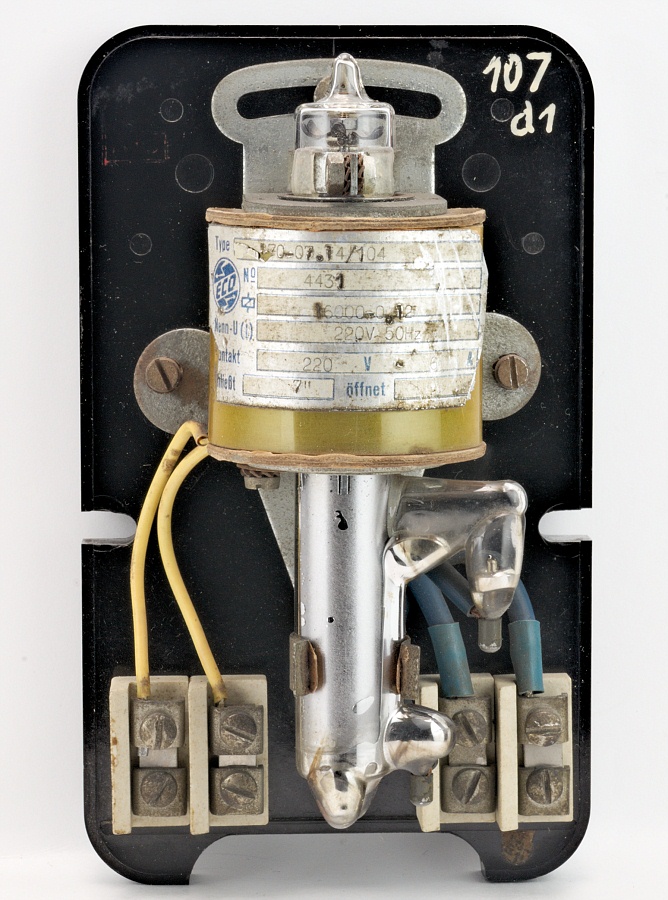 82 x 137 mm • 3" 1/4 x 5" 3/8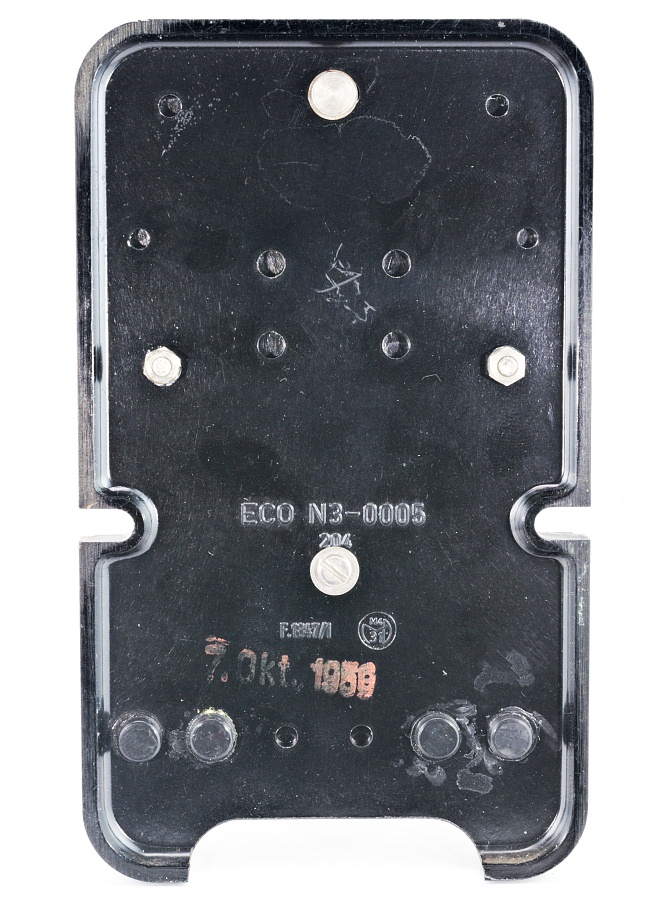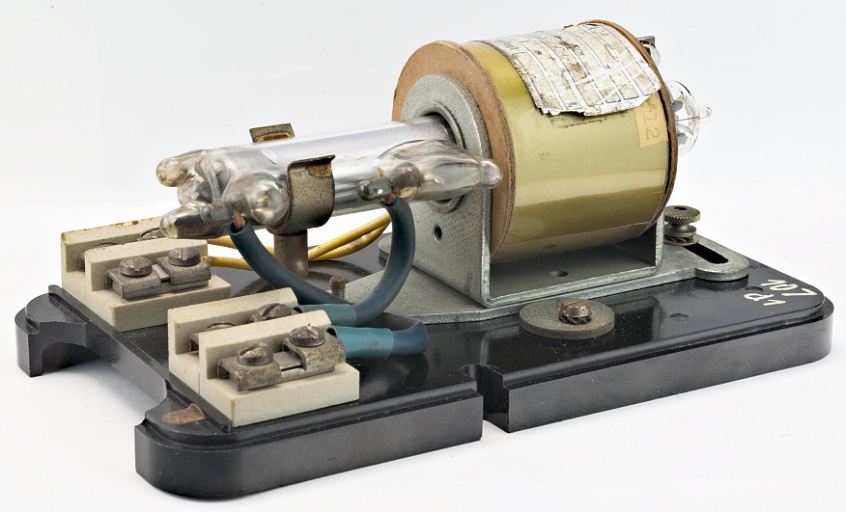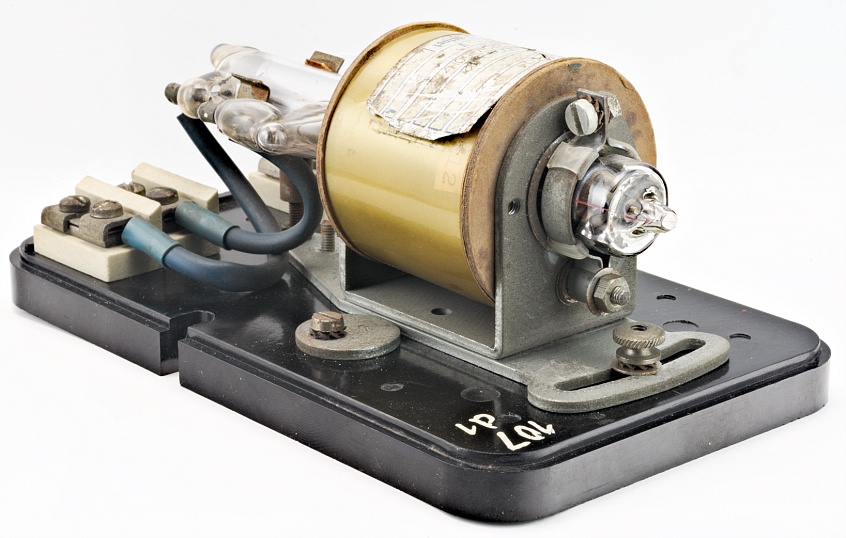 ---
Le contenu de ce site est sous copyleft

The content of this site is under copyleft

Der Inhalt dieser Website steht unter Copyleft