Western Electric 367A Beam Power Tetrode
Tétrode de puissance à faisceau dirigé
Strahl-Tetrode
Beam-power align-grid tetrode for use in AF-RF or local video amplifiers. It could be replaced by 350B in some cases but had a higher frequency rating. Developed originally for the Virginia Capes project (VA to Cape Charles multichannel VHF radio-telephone link).
Nickel deflector plate, grade-6 nickel cathode, Ba-Sr-Ca cathode coating, lamp-black coated nickel plate, copper-nickel alloy No. 1 grid siderods with gold-plated moly laterals, nickel shield, aluminium oxide coated heater coil and insulator assembly.
Fiche technique • Data sheet • Datenblatt: 367A.pdf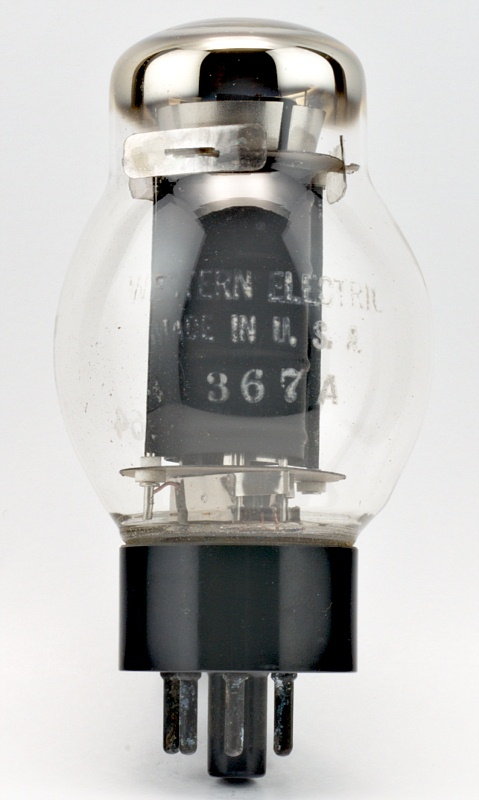 Hauteur • Height • Höhe : 100 mm • 4"
Diamètre • Diameter • Durchmesser : 51 mm • 2"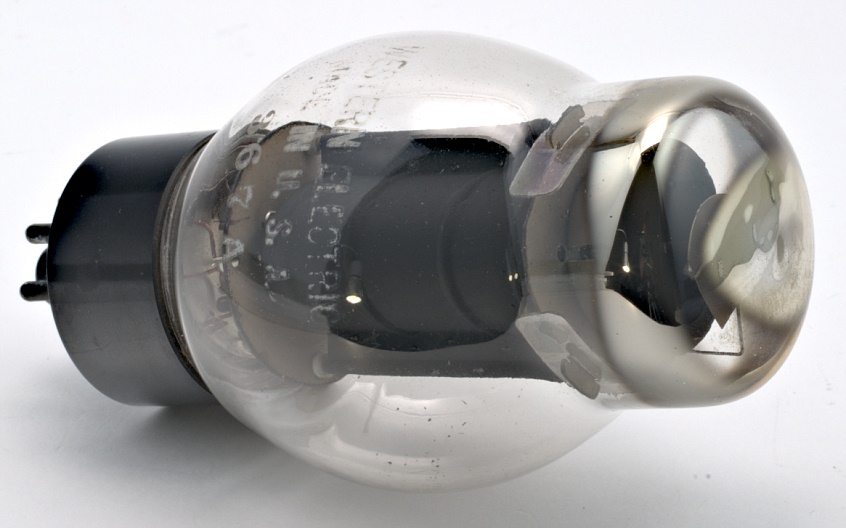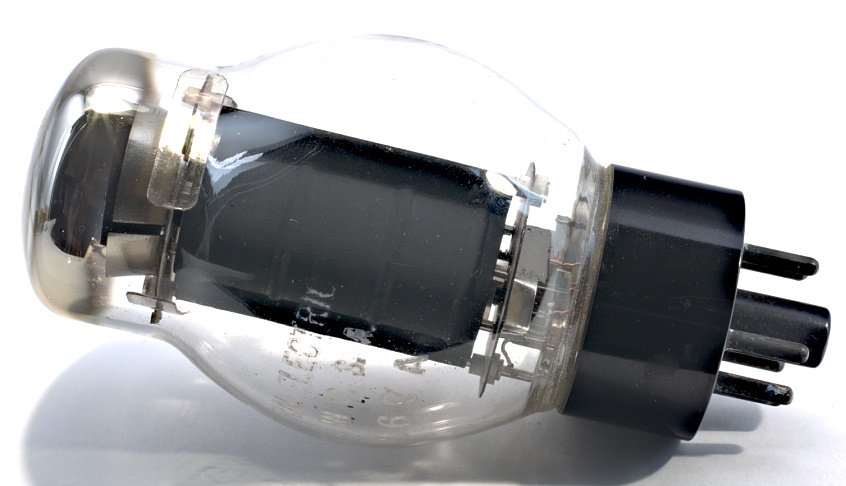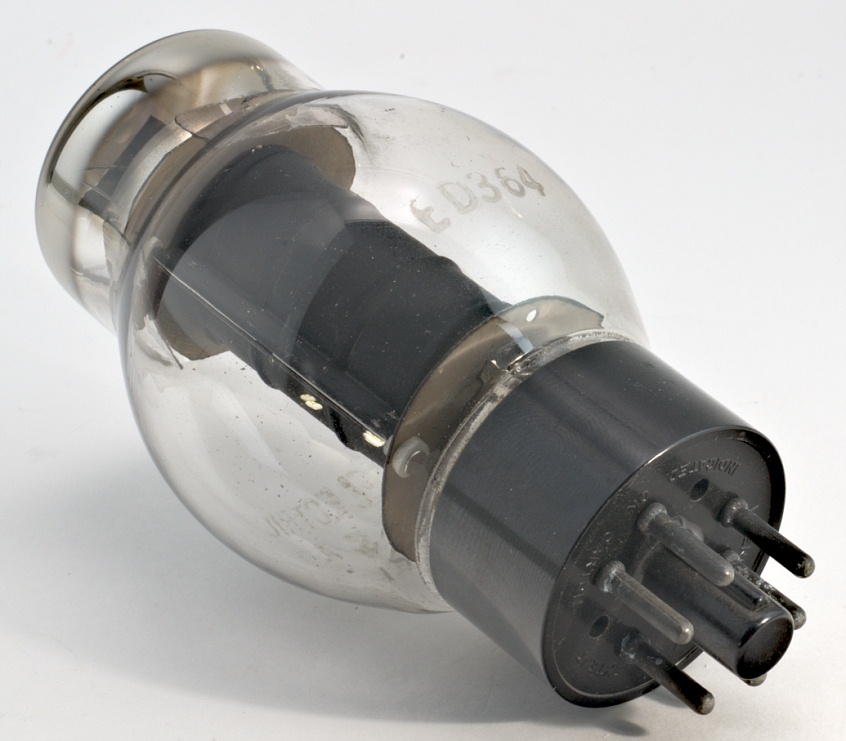 ---
Le contenu de ce site est sous copyleft

The content of this site is under copyleft

Der Inhalt dieser Website steht unter Copyleft