Horned type Triode
Lampe triode à cornes
Handwritten "9 NG" is engraved on the base.
"212" is printed on the bulb.
Triode with two top caps, B4 bakelite base.
Horned tube = Lampe à cornes = Kamerad (these tubes were nicknamed "Kamerad" in reference to the German soldiers who surrendered by raising their arms).
Horned tubes were first introduced in 1916.
Manufacturer unknown.
The anode connects to one top cap and the grid to the other.
The anode cylinder contains a helical wire grid supported at both ends, and running through the centre of the anode is a single strand tungsten filament.
The orange color of the bulb is typically from the use of a phosphorous getter.
Any help welcome! • Toute aide est bienvenue ! • Jede Hilfe willkommen!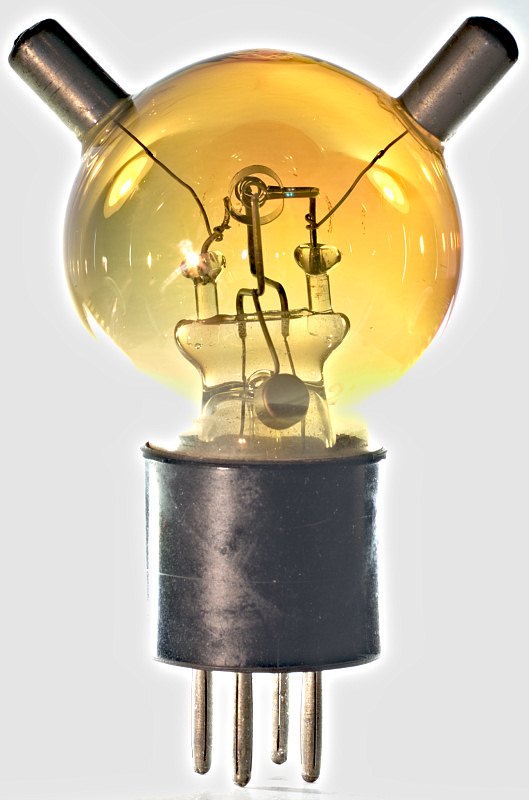 Hauteur • Height • Höhe : 98 mm • 3" 7/8
Diamètre • Diameter • Durchmesser : 54 mm • 2" 1/8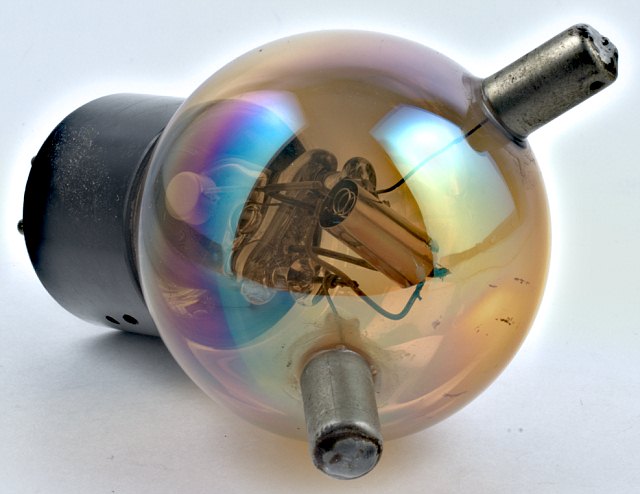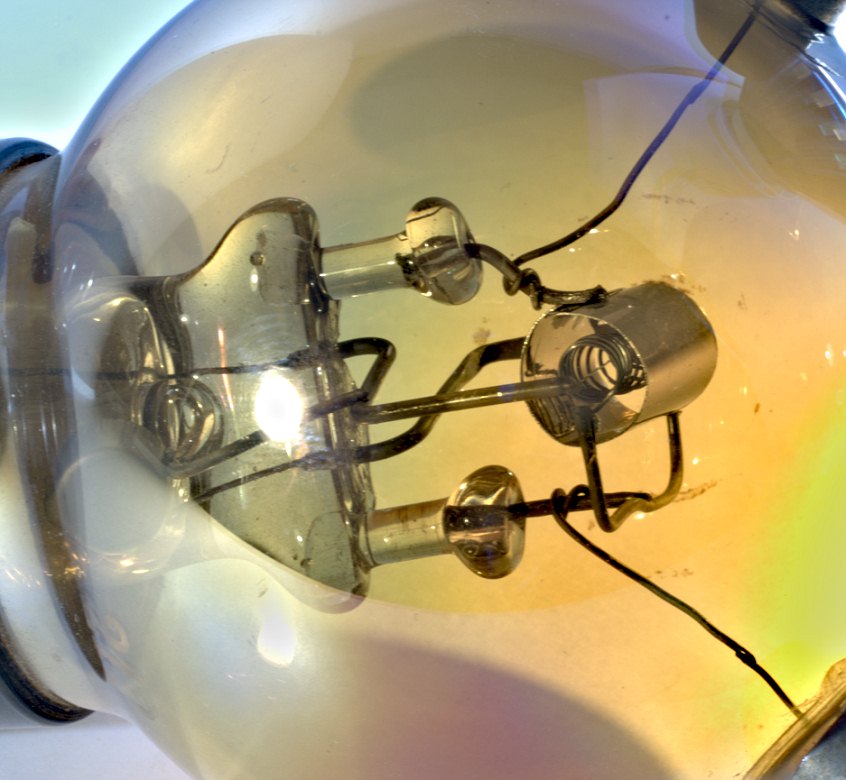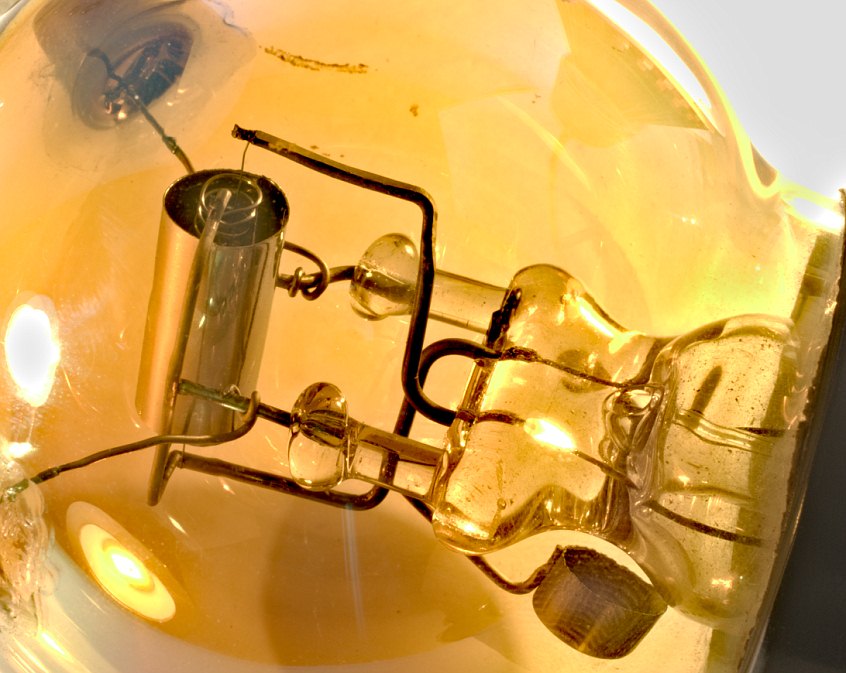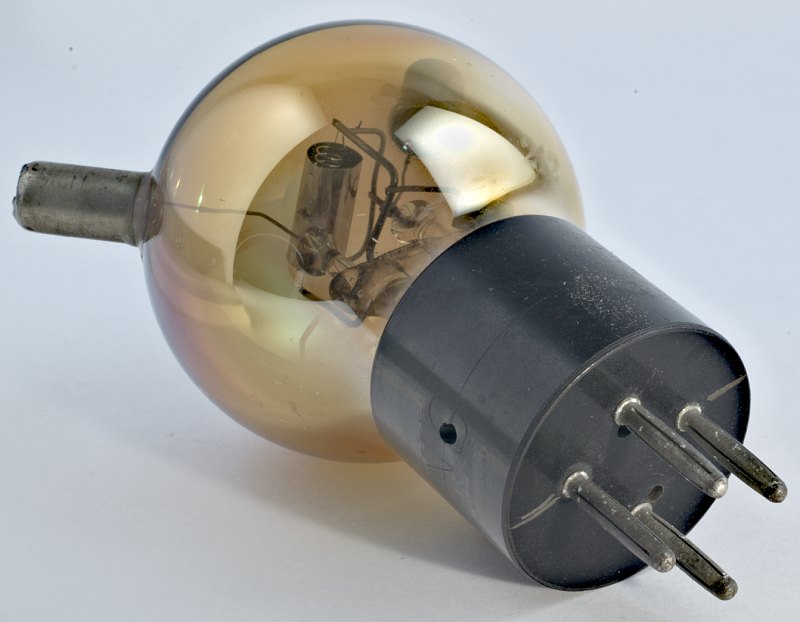 ---
Le contenu de ce site est sous copyleft

The content of this site is under copyleft

Der Inhalt dieser Website steht unter Copyleft