ADZAM E182CC Special Quality Double Triode
Double triode à haute sécurité
Zuverlässige Doppeltriode
ADZAM (MAZDA reversed) tubes were produced in Belgium by MBLE (Manufacture Belge de Lampes Électriques).
Designed for use in computer circuits. Designed with both an anti-microphonic construction and with two matched triodes within the envelope, these tubes were especially suited for differential amplifiers in such instrumentation as pen recorders and bridge circuits. The Honeywell pen recorders used the E182CC for optimum performance.
Fiche technique • Data sheet • Datenblatt: E182CC.pdf & E182CC.pdf
Thanks to Wim Lowel who donated this tube.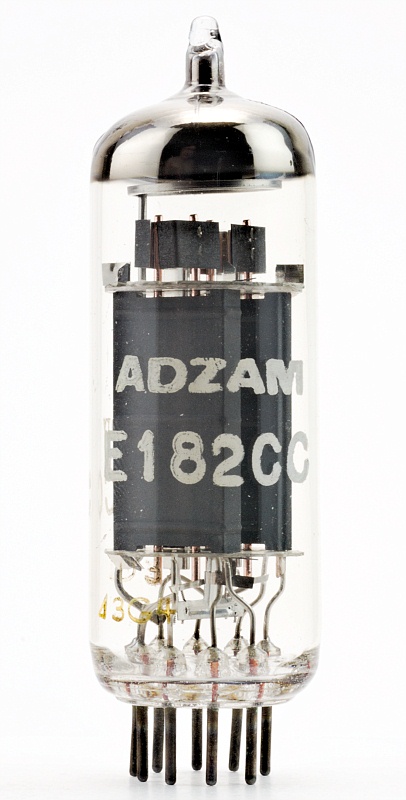 Hauteur • Height • Höhe : 66 mm • 2" 5/8
Diamètre • Diameter • Durchmesser : 20 mm • 3/4"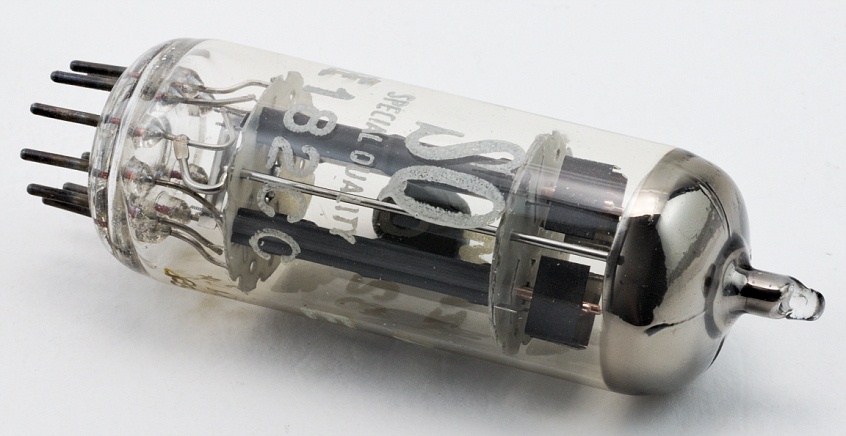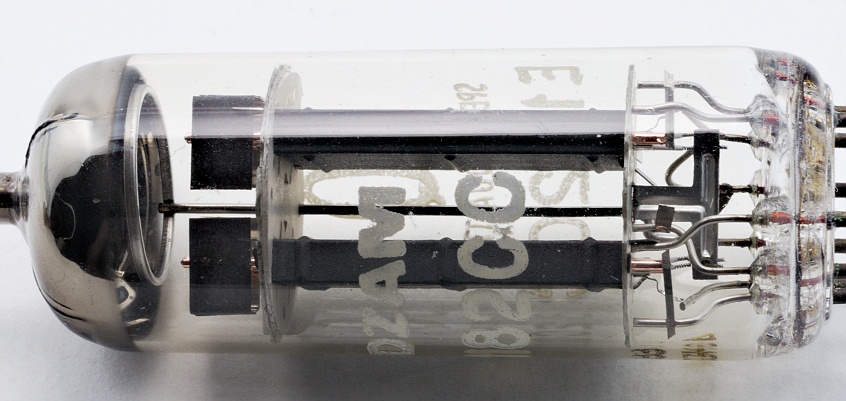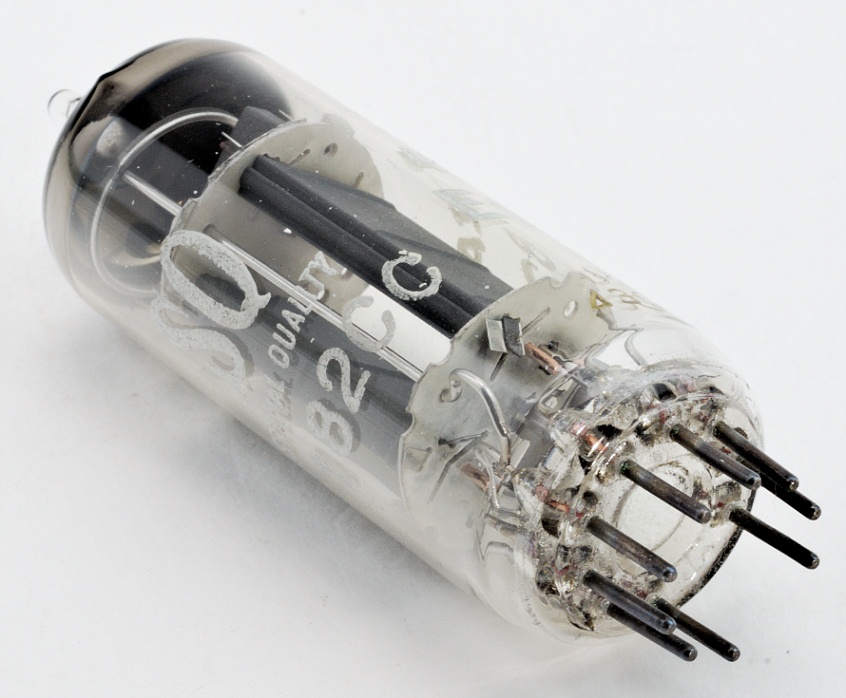 ---
Le contenu de ce site est sous copyleft

The content of this site is under copyleft

Der Inhalt dieser Website steht unter Copyleft