OSTAR-GANZ High Voltage Triode A520 220-240 V
Empfängerröhre mit Hochvoltkathode
Lampe "TOTAL SECTEUR" pour toutes tensions de réseau (triode détectrice)
Mit Abschirmung • External wire mesh shield • Blindage en grillage de fil de cuivre.
Marketed by Gustav Ganz & Co, Vienna (Austria). Late 1920s and early 1930s.
Indirectly heated cathodes with unique heaters intended to be operated at full line voltage, either 110or 220 volts ac or dc in resistance-coupled amplifiers.
The heater power required was 5.5 to 6.5 watts. The heaters were made of tungsten wire and operated at 1100°C. For the 220-volt heaters, the heater wire was 0.015 millimeter in diameter, and about 4 meters long, wound ingeniously.
See also • Voir aussi • Siehe auch : OSTAR-GANZ High Voltage Triode W310 240-250 V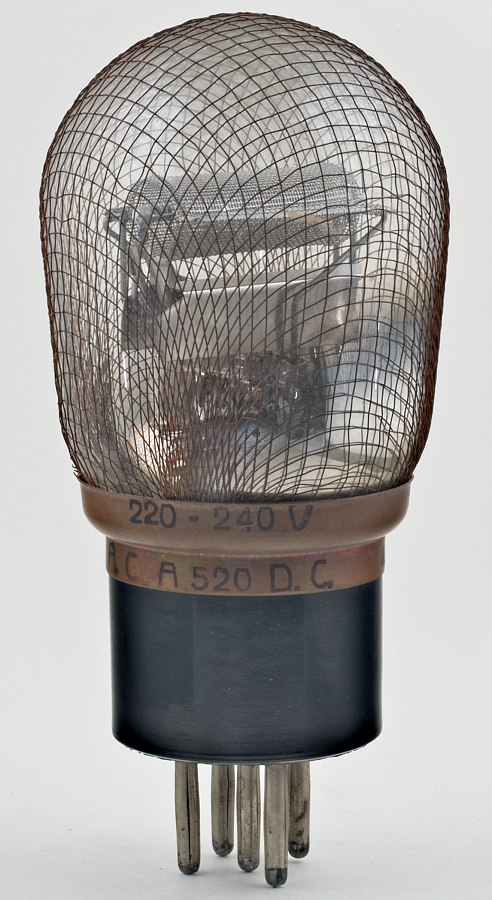 Hauteur • Height • Höhe : 10,9 cm • 4" 5/16
Diamètre • Diameter • Durchmesser : 5 cm • 2"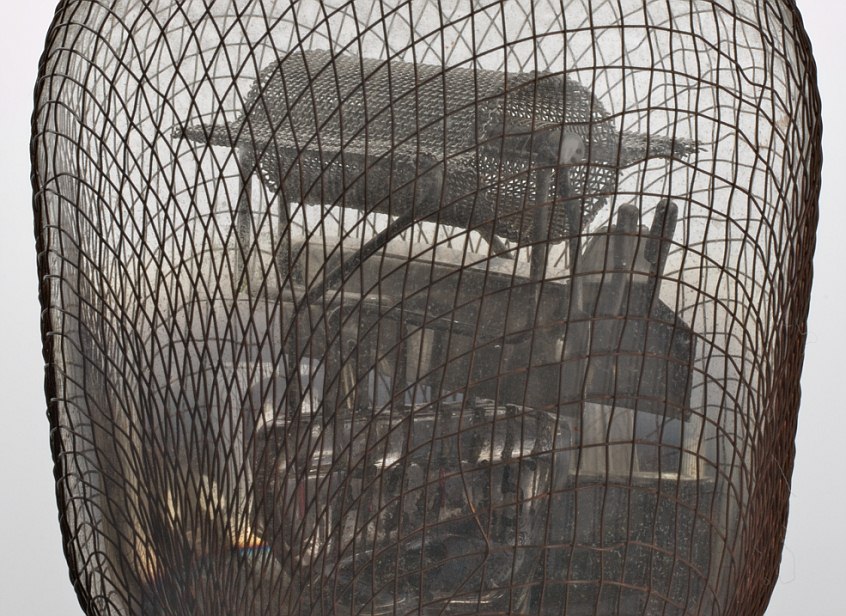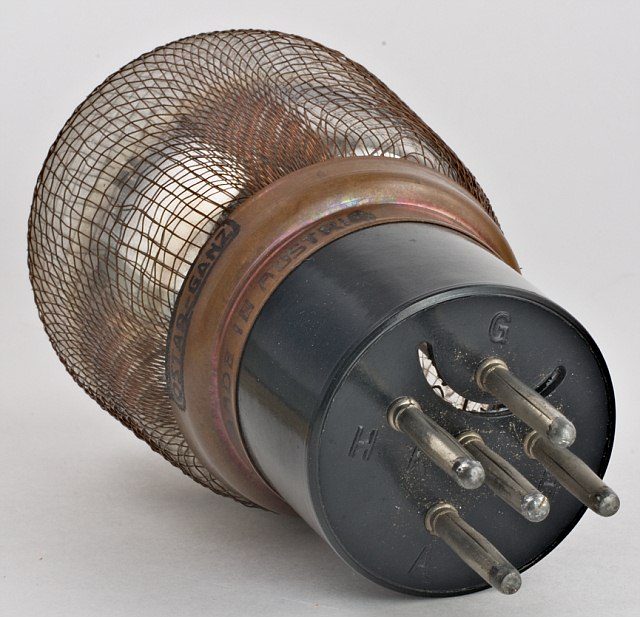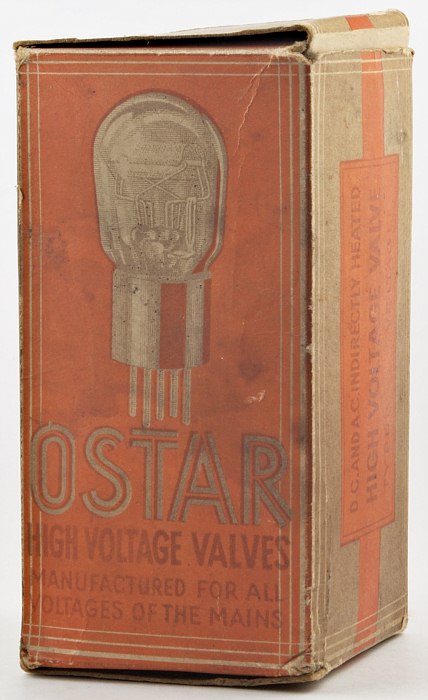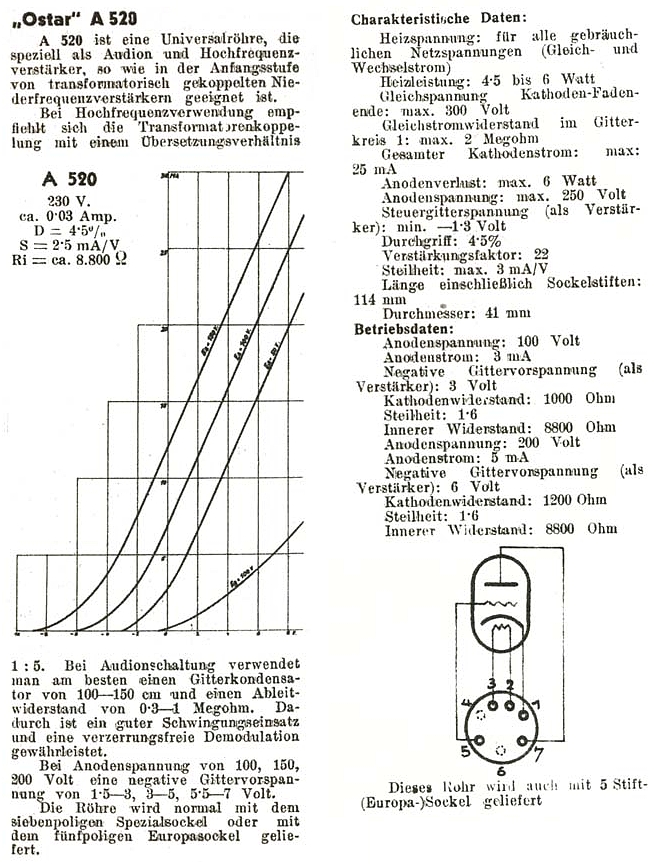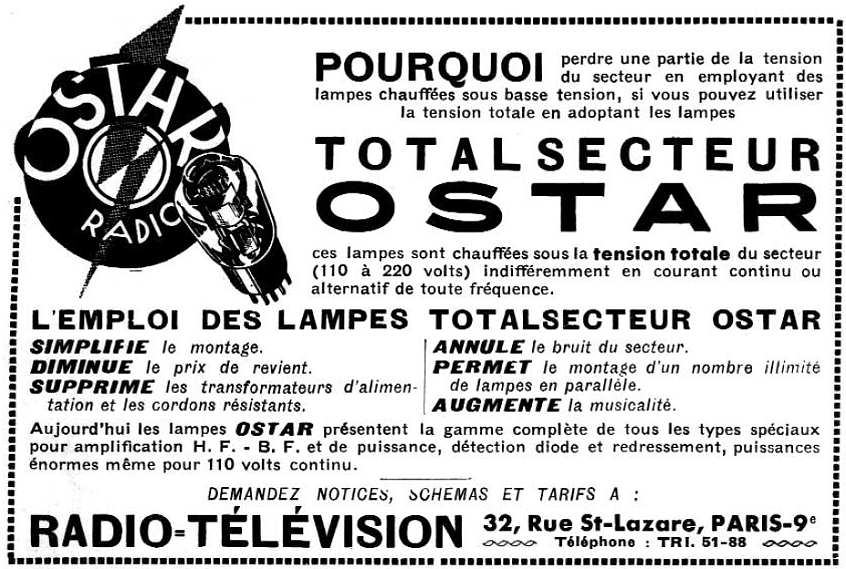 Toute la Radio, Février 1934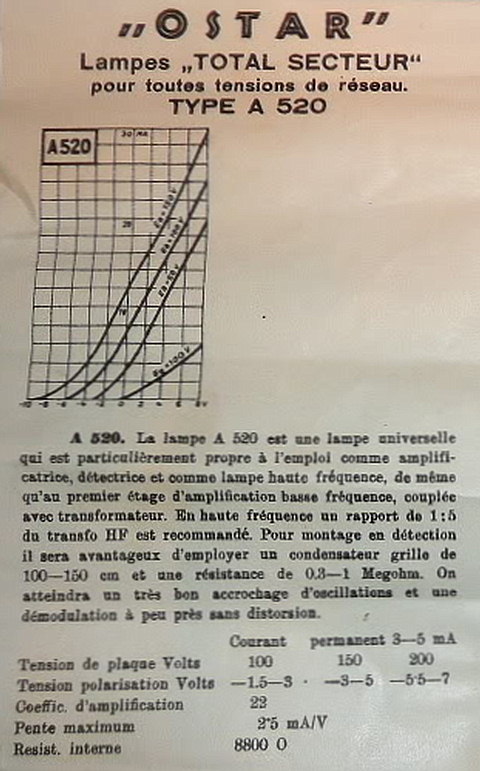 ---
Le contenu de ce site est sous copyleft

The content of this site is under copyleft

Der Inhalt dieser Website steht unter Copyleft