Myers Detector Amplifier Oscillator RAC-3
Triode
Made in Canada.
Tubular detector/amplifier triode designed for early battery receivers starting in 1920. It was made by Elman B. Myers and the Radio Lamp Corporation in Jersey City, N.J., soon reincorporated as the Radio Audion Company. Patent issues caused the shutdown of RAC in 1922, and Myers moved his operation to Canada where his tubes were advertised as Myers Audions.
The anode and positive filament lead are at one end, which has a red (or brown) molded cap. The grid and negative filament lead are at the other end, which has a black molded cap. A molded mounting block was supplied with the tube.
The filament operates with 0.8 A at 4 V. The anode voltage is 2-22 V. The wide separation of the grid and anode lends tends to provide low direct capacitance between these elements, which makes the tube usable at higher frequencies than conventional single-ended tubes.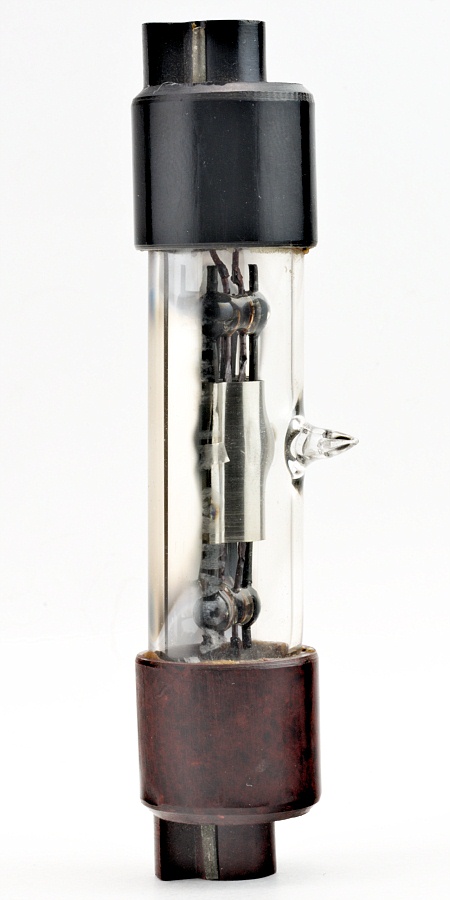 Hauteur • Height • Höhe : 85 mm • 3" 3/8
Diamètre • Diameter • Durchmesser : 15 mm • 5/8"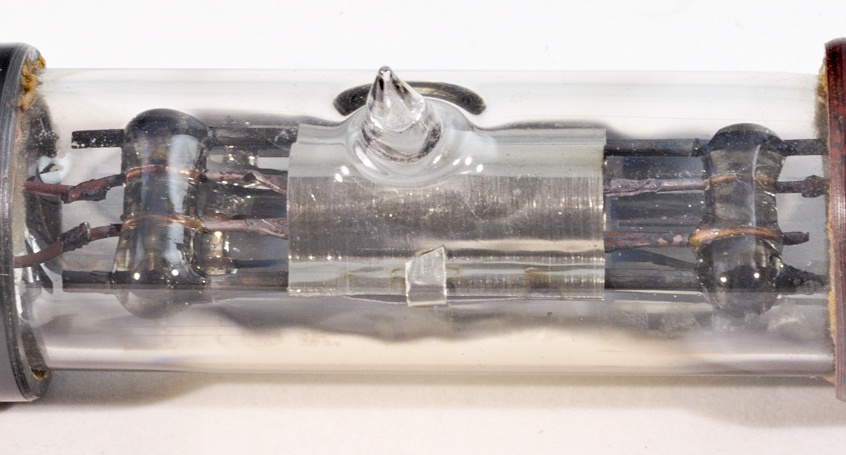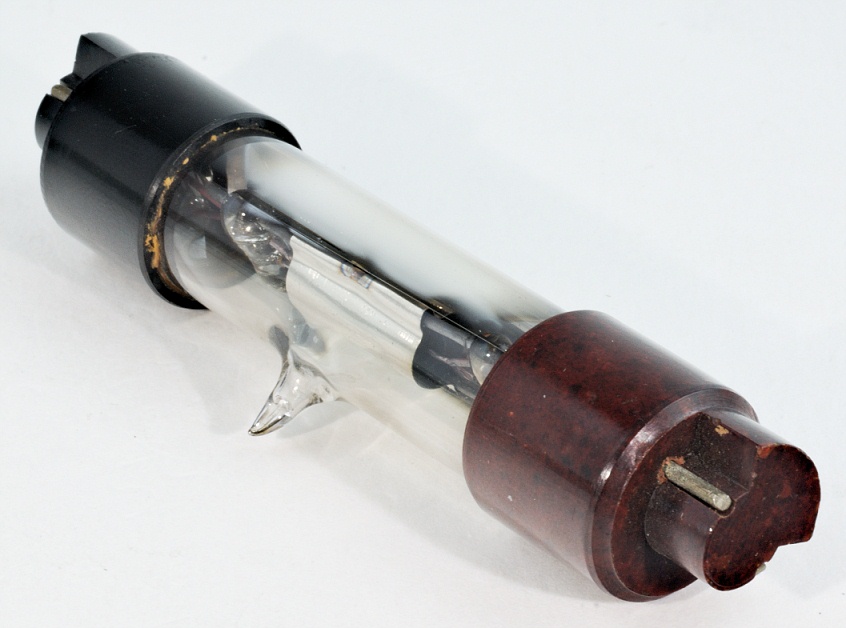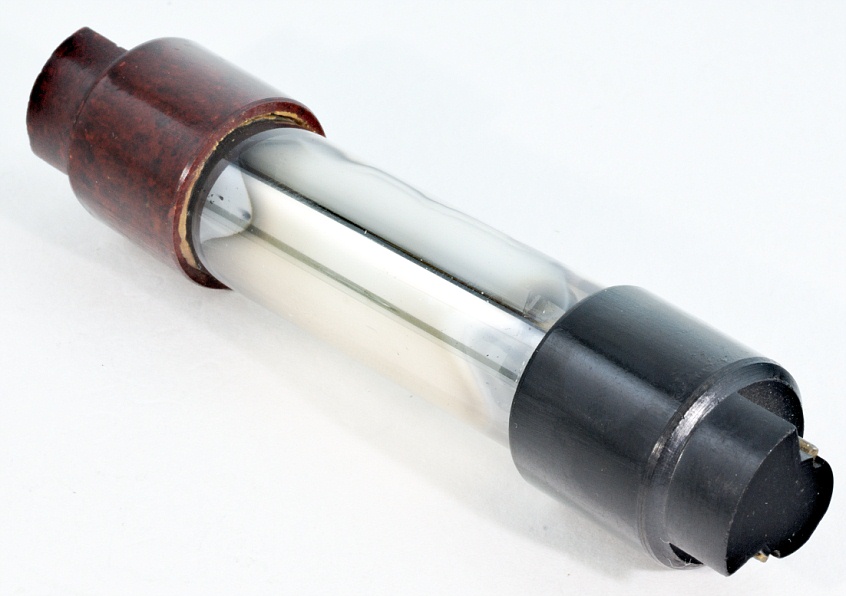 ---
Le contenu de ce site est sous copyleft

The content of this site is under copyleft

Der Inhalt dieser Website steht unter Copyleft