OSRAM G.E.C. Wireless Receiving No. R.2
Tube récepteur
Empfängerröhre
British-made replacement for the de Forest audion. The BTH audion was developed in 1916 and the design of the R.2 came out of that work when BTH abandoned the audion physical design in 1917 and based the new valve on the French TM or hard valve. The R.2 was a nitrogen-filled valve with a gas pressure of initially 0.0045 to 0.5 mm of mercury (Hg) and eventually 0.06 mm Hg.
R.2 production commenced at Osram in June 1917. It was soon found that the nitrogen was absorbed by the internal electrodes, which reduced the gas pressure in the envelope. Various other gases were tried: first argon, but the gas ions caused premature disintegration of the tungsten filament. Eventually, helium was found to give a consistency of performance: it was not absorbed by the electrodes and did not cause damage to the filament. Because helium is a lighter gas than nitrogen, a higher gas pressure of 0.6 mm Hg was required. The helium-filled valve was designed R.2A.
• Filament: drawn tungsten wire of length 20 mm and diameter 0.083 mm, operating at 3.5 V, 1.2 A.
• Anode: nickel sheet bent to a complete cylinder of lenght 15 mm and diameter 9 mm, operating at 25 to 40 V.
• Grid: helix of molybdenum wire of 0.4 mm diameter, pitch 5.5 turns/cm, length 18.5 mm and mean diameter 4.5 mm.
• Base: candelabra cap.
After 1919, manufacture was by the M.O. Valve Company.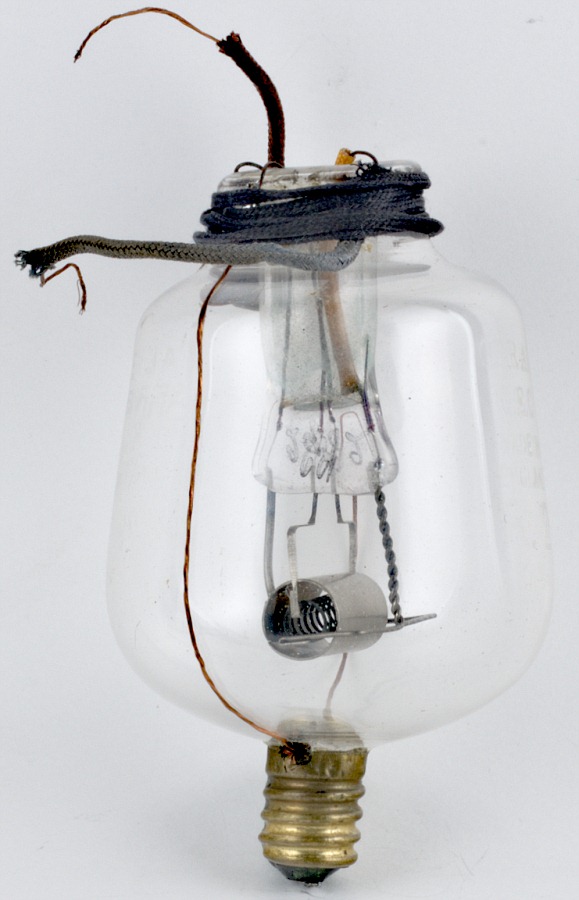 Hauteur • Height • Höhe : 84 mm • 3" 1/4
Diamètre • Diameter • Durchmesser : 50 mm • 2"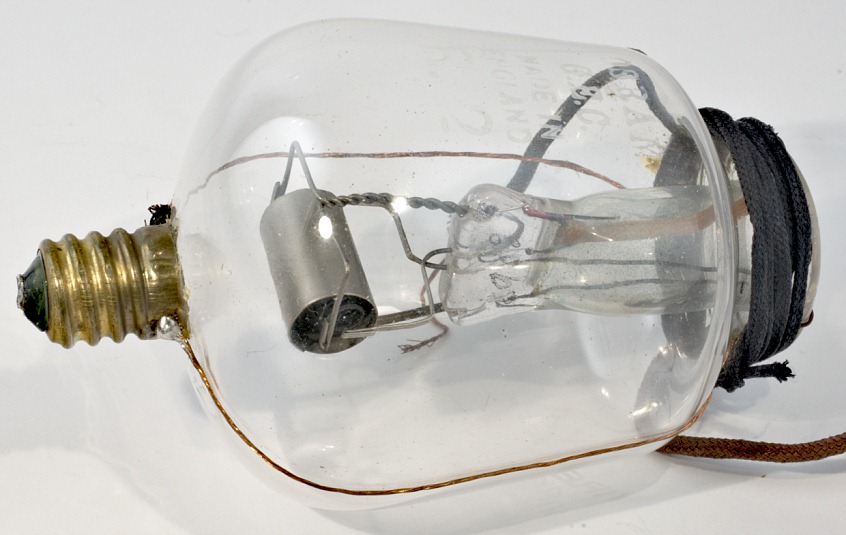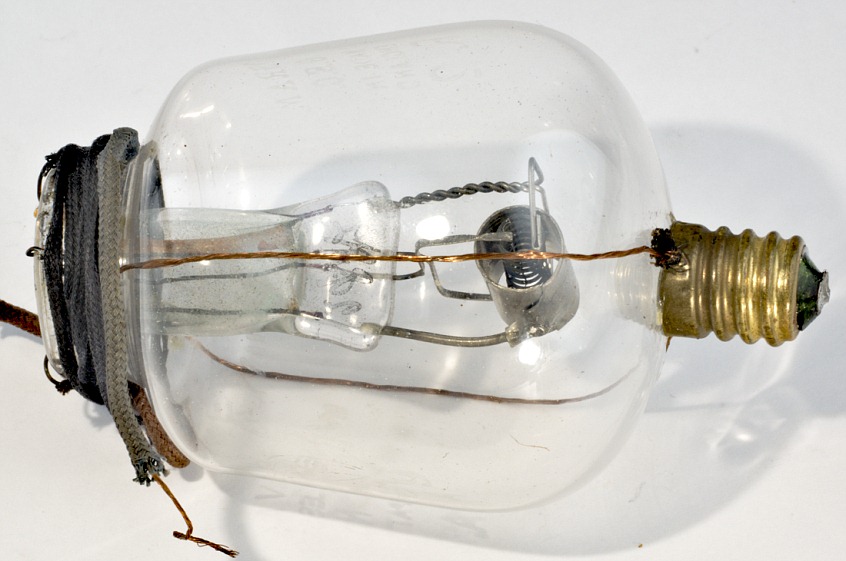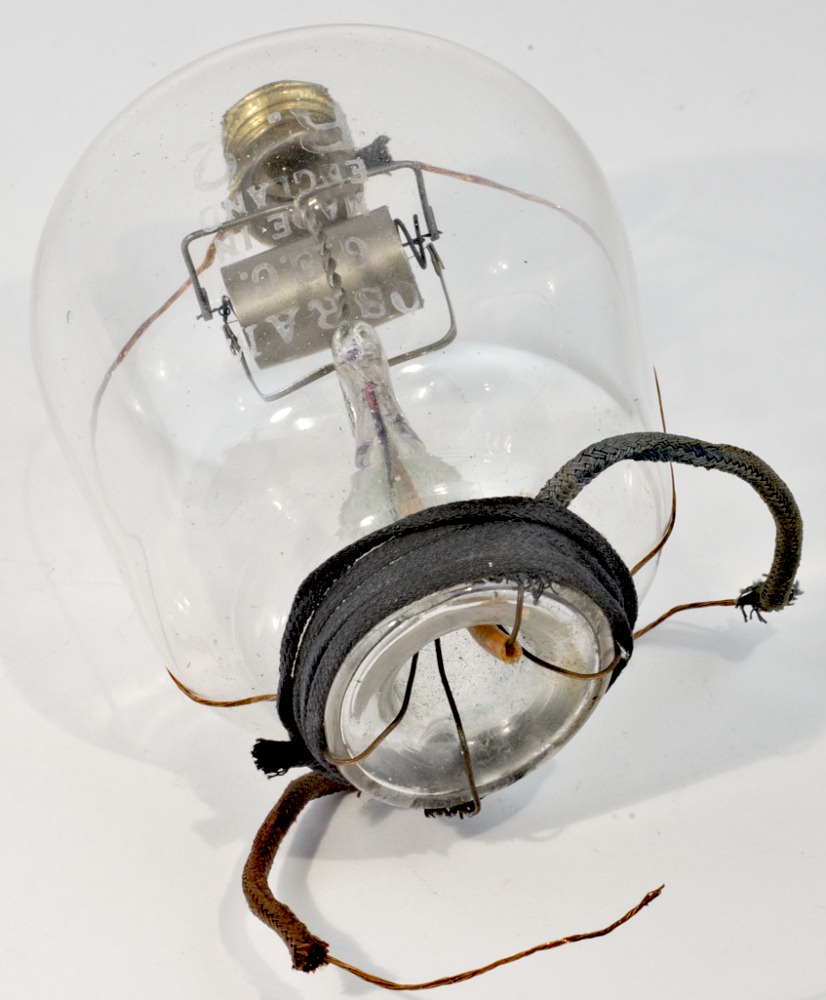 ---
Le contenu de ce site est sous copyleft

The content of this site is under copyleft

Der Inhalt dieser Website steht unter Copyleft