LOEWE 3NF Mehrfachröhre
Multi-System Tube
Lampe multiple

Produced by the German Loewe AG company as far back as 1926, this device consists of 3 triodes in a single glass envelope together with all the fixed capacitors and resistors required to make a complete radio receiver. The resistors and capacitors had to be sealed in their own glass tubes to prevent them from contaminating the vacuum. The only other parts required to build a radio receiver (OE 333) were the tuning coil, the tuning capacitor and the loudspeaker. The device was produced to evade German taxes levied on a per valveholder basis.

Produite par la firme allemande Loewe AG à partir de 1926, cette lampe réunit 3 triodes reliées entre elles par des éléments (résistances, condensateurs) qui sont habituellement placés à l'extérieur. Ces éléments sont encapsulés dans des tubes de verre afin de ne pas contaminer le vide. On pouvait ainsi réaliser un récepteur (OE 333) avec très peu de matériel. Un des objectifs de cette lampe était de contourner le système de taxation allemand, les appareils radios étant imposés sur le nombre de tubes qu'ils comportaient. L'inconvénient est que, si un des éléments de cet ensemble venait à se détériorer, c'est le tube entier qui devait être remplacé.
Fiche technique • Data sheet • Datenblatt: Loewe 3NF tube

Hauteur • Height • Höhe : 17 cm • 6" 11/16
Diamètre • Diameter • Durchmesser : 47 mm • 1" 7/8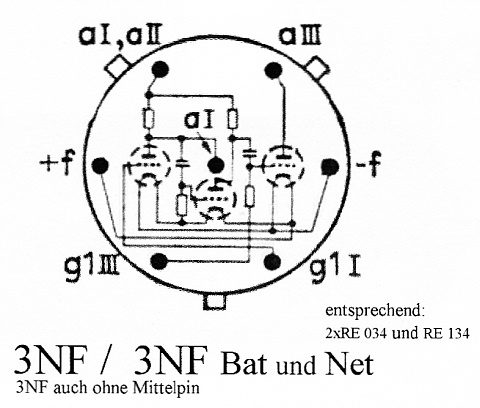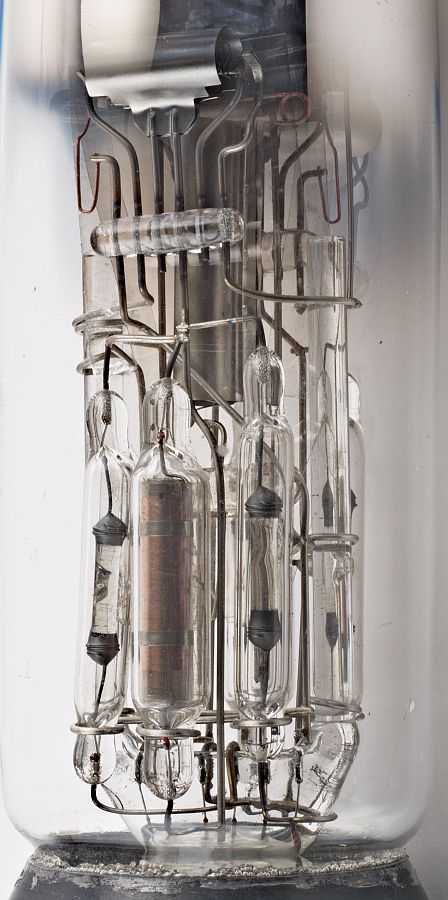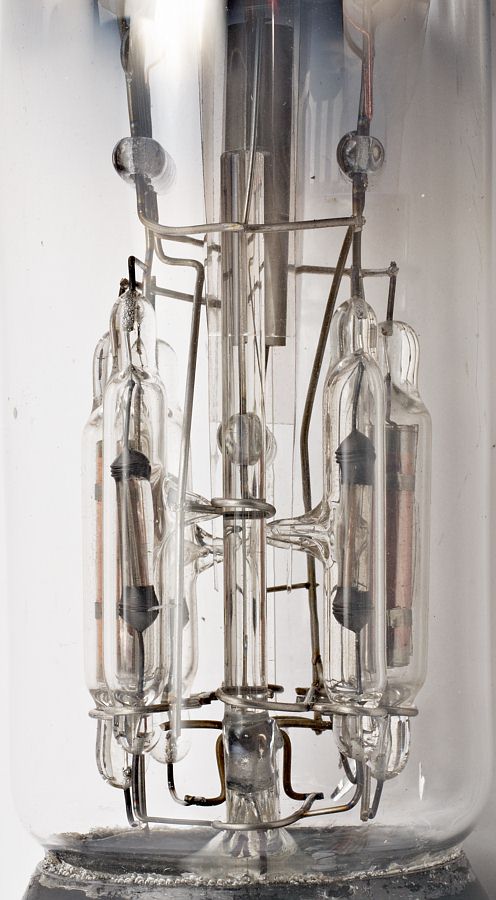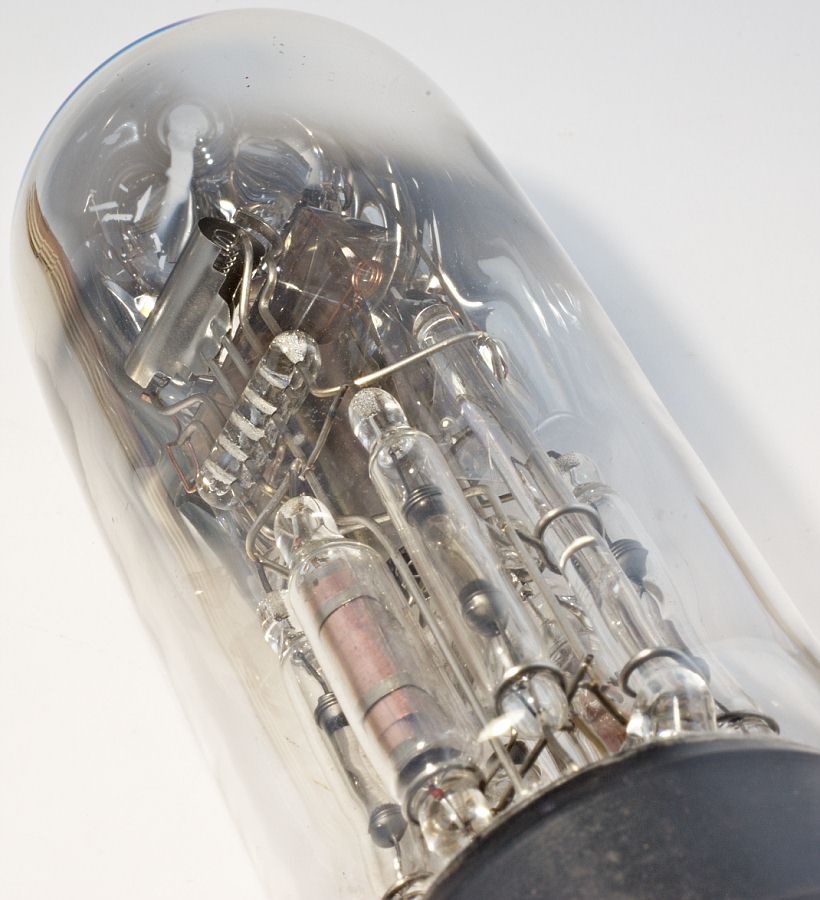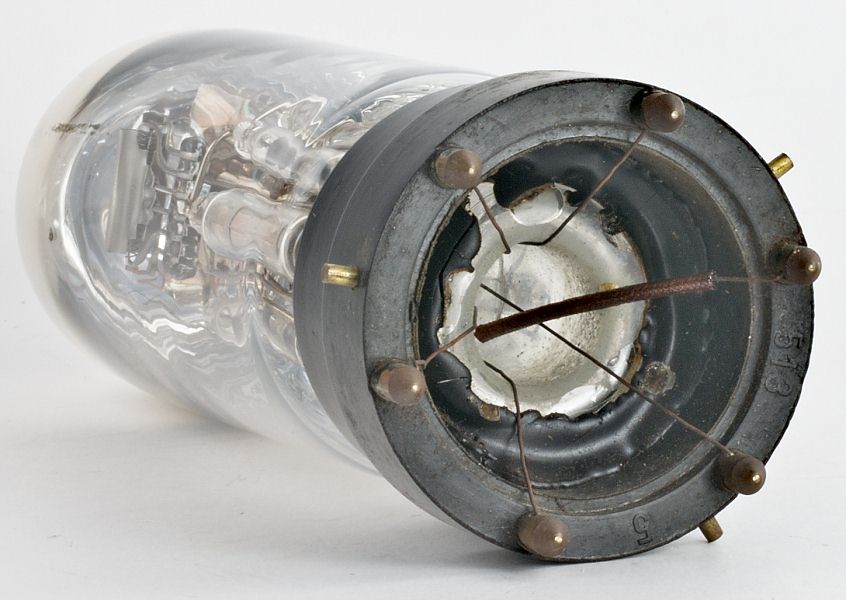 ---
Le contenu de ce site est sous copyleft

The content of this site is under copyleft

Der Inhalt dieser Website steht unter Copyleft