MARCONIS W.T. Co. Ltd. Type N (2V-PIF) Round Valve
Triode
Serial Number: N9217. Ca. 1915.
"2V-PIF" stands for: Heater 2V &null; Platinum Iridium Filament.
The first work in triode valve development in Great Britain seems to have been done about 1911 by Captain H. J. Round of the British Marconi Company. The Round valves were first employed by Round as high-frequency amplifiers, later as oscillators. They were remarkably good amplifiers when operated under optimum conditions.
The essential features of the Round valves are:
• the cathode is of the Wehnelt, or oxide-coated, type;
• the grid is a fine mesh completely surrounding the filament;
• the anode is a cylinder surrounding the grid;
• there is a tubulation containing a wad of asbestos extending upward from the top of the bulb.
The Type N has a single lime-coated filament which operates with a current of 2.5 A, 40-80 V on the anode, and was used in the famous Marconi No. 16 circuit, which had a carborundum detector. The valve functioned in this circuit as a radio-frequency and audio-frequency amplifier, the circuit being of the reflex type.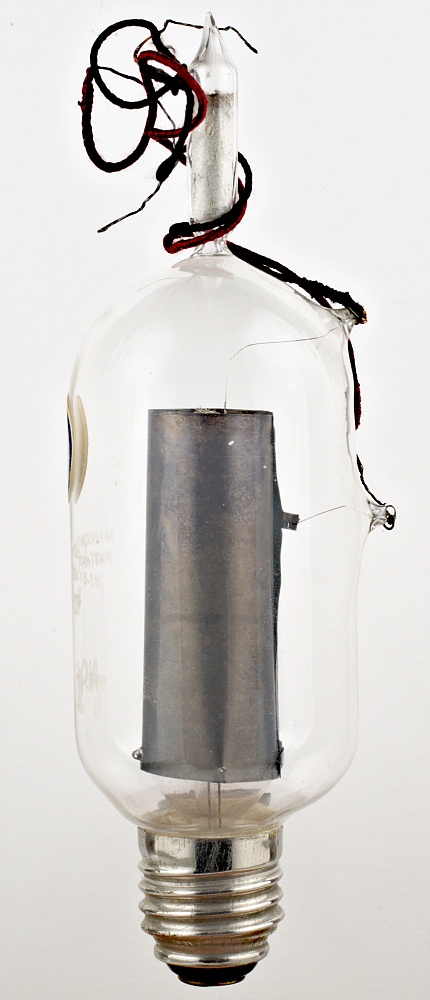 Hauteur • Height • Höhe : 17 cm • 6" 3/4
Diamètre • Diameter • Durchmesser : 5 cm • 2"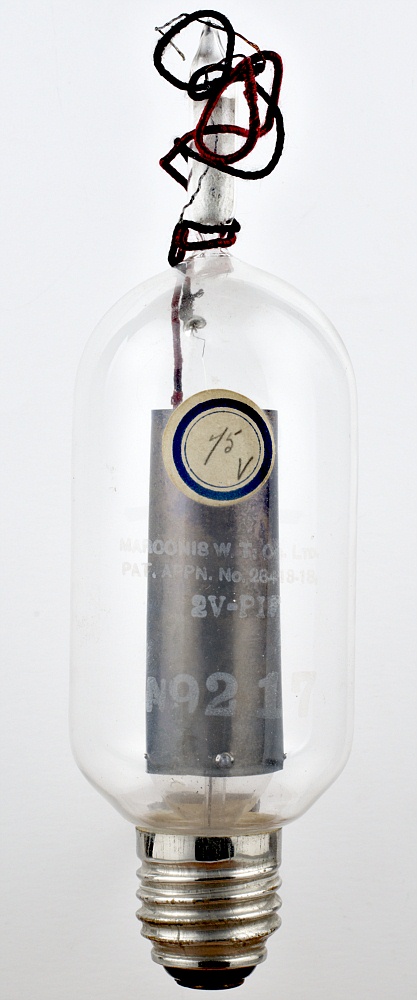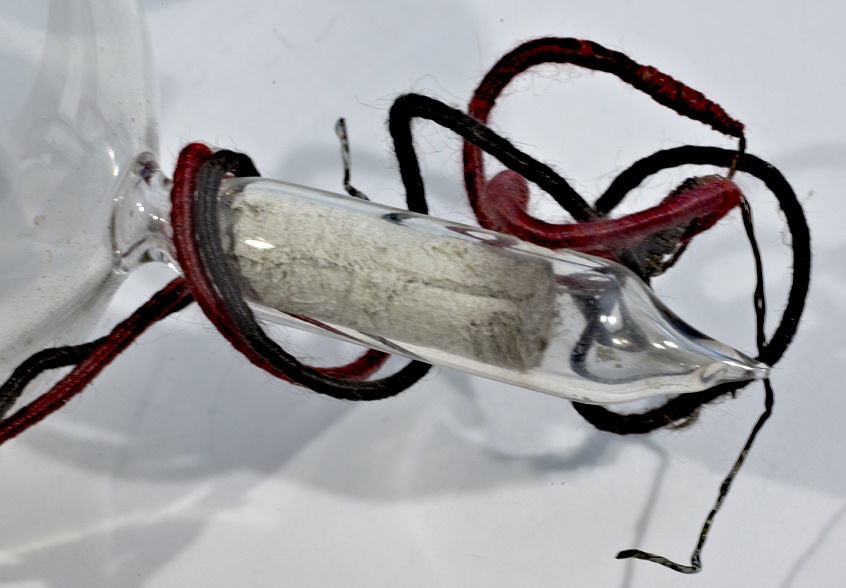 The tubulation contains a wad of asbestos, which was used as a source of gas to increase pressure when the tube became hard: the asbestos gave off small quantities of gas when heat was applied externally to the tubulation.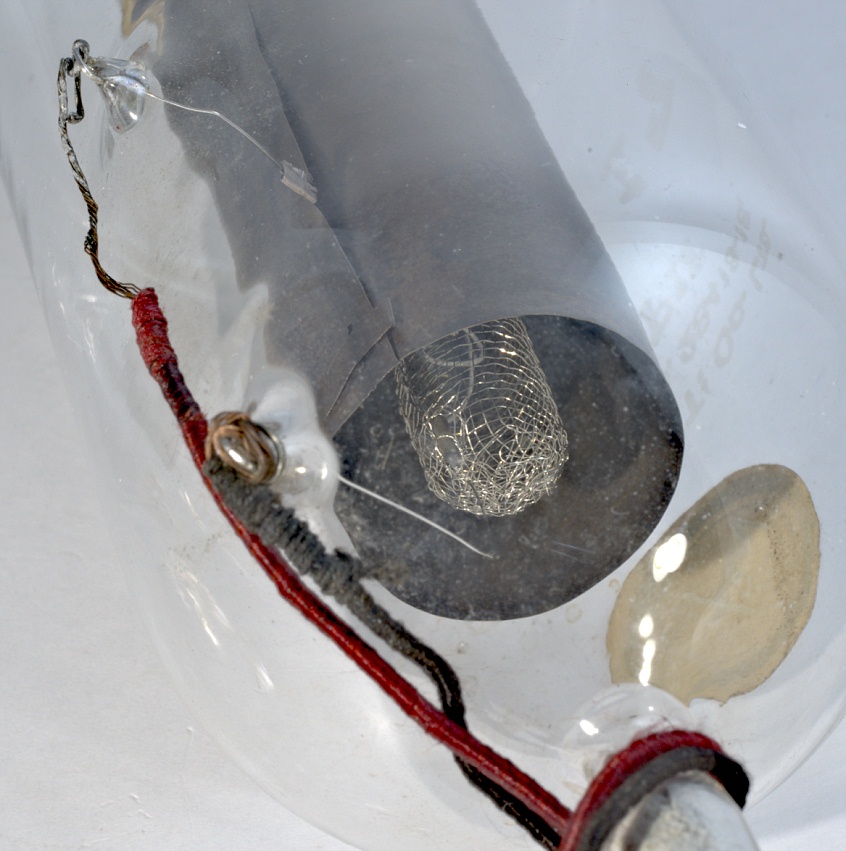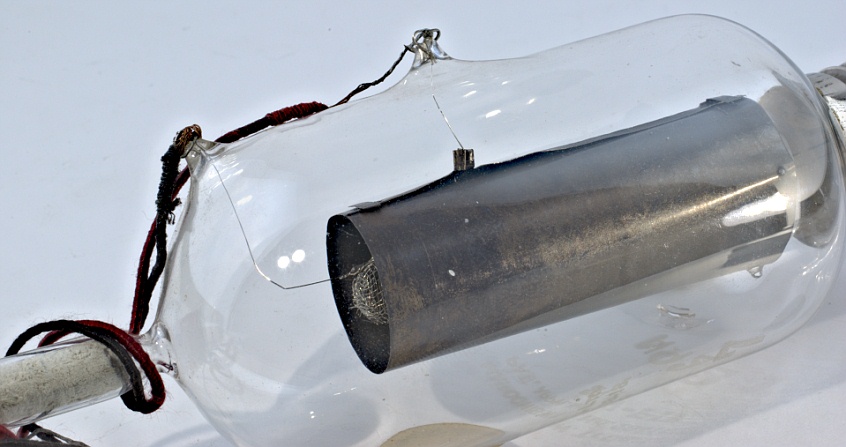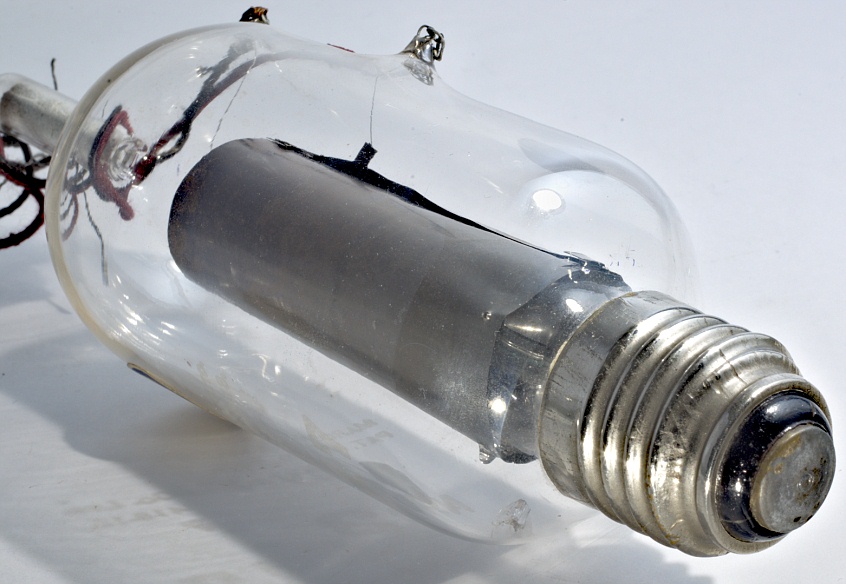 ---
Le contenu de ce site est sous copyleft

The content of this site is under copyleft

Der Inhalt dieser Website steht unter Copyleft